Telangana's state government has created the TS NPB app to digitize the data of its residents. This software is called TS NPB, which stands for Telangana State Non-Agricultural Properties Updation. To address land-related issues, CM Chandrashekhar Rao created the Telangana dharani site.
The Telangana government has declared that it will provide landowners who are NAGPR with a complete land ownership record as a result of the state's rapid development (Non-Agricultural Property Record). LRS 2020 Telangana or Layout Regularization Scheme (LRS) information may be found here.
A door-to-door survey known as TS NPB will be used to obtain information on property data and land records. It's a good way to digitize land records for the sake of the future. You may learn about Prime Minister Narendra Modi's new swamitva 2020 initiative for farmers.
Read More:
The state will be divided into seven regions for the study. PTIN will be used to identify non-agricultural assets (Property Tax Identification Number). As part of the TS NPB survey, three municipal officials will be chosen, and a district-level official will supervise and monitor the overall implementation of the survey.
TS NPB Dharani Login
The government will conduct a door-to-door survey for Dharani's nomination. More than a few papers, including national IDs (such as Aadhar and Voter ID cards), information about the user's family members (including Aadhar and Voter ID numbers), and a caste certificate and mobile phone number will be needed to update the user's information.
A user ID and an auto-generated password will be sent to the registered cellphone number when the survey team has completed their work. An easy-to-use and a universally accessible portal will allow users to get all the information they need about agricultural properties.  To have access to all of your digital records, you must first sign up for the TS NPB application.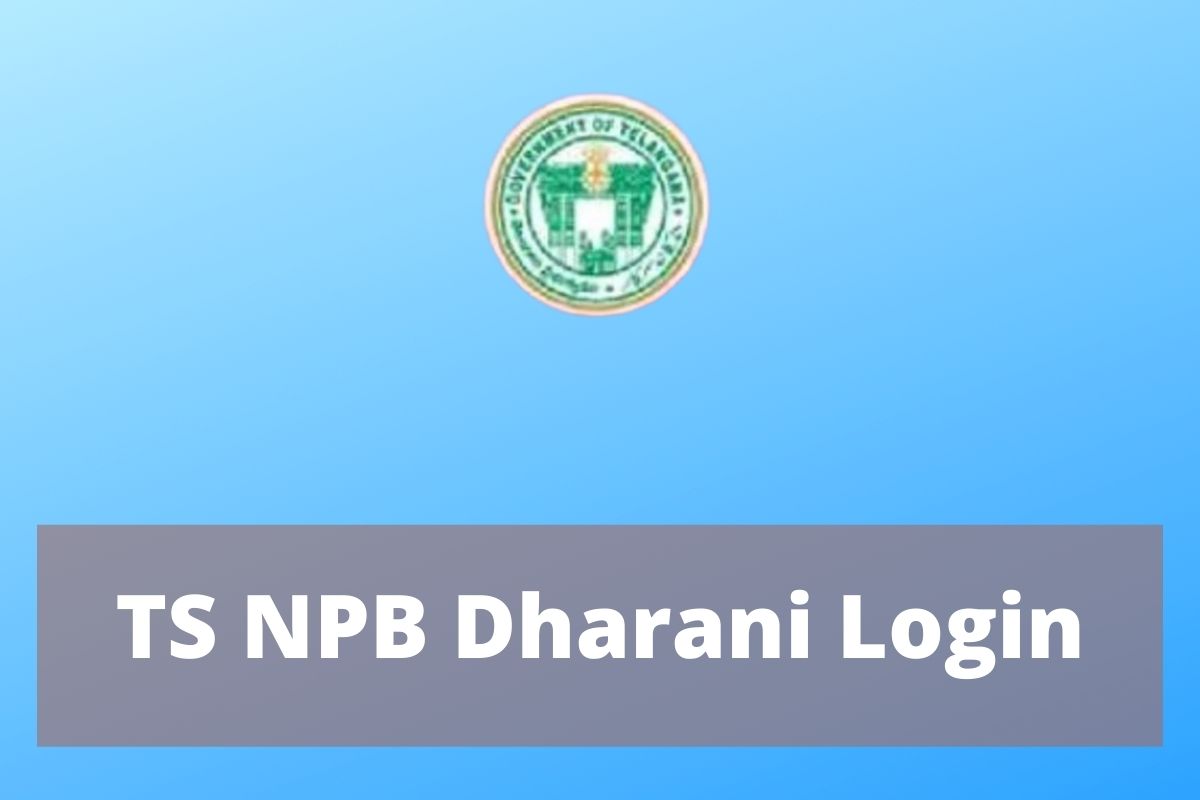 You may also look for a specific property by entering the owner's name, home number, or TPIN in the search box. You can look it up on Google. Users will be provided a passbook with their User ID, which has many attributes that are linked to their registration. Each user will receive a maroon passport unless they are an agricultural landowner. In that case, farmers would receive a green passport.
How To Install TS NPB App
APK may be downloaded at https://tsnap.telangana.gov.in/tsnbApp/, or you can go directly to the official TS NPB app page.
The APK will appear in your downloads area after the download is complete.
Before installing TS NPB, make certain that third-party applications are permitted on your phone (go to Settingsà Securityà Check Unknown Sources in the menu).
Once the download is complete installation prompt will display asking for permission to finish installation instructions.
Once you've agreed to all of the installation stages, you may begin using your app.
To proceed, open the app and input your phone number and password.
All non-agricultural properties, such as homes, buildings near farms and wells, and farmhouses outside of village settlement limits, will have their information updated electronically and made available for free on the Dharani website.
Nearly 52 facts, including the owner's name, family members, Aadhaar number, manner of ownership (inheritance, purchase, or gift), caste, electricity and water connection details, etc., would be recorded by this app. As all properties are linked to the Aadhar card, it plays a critical role in all data updates.
C.M Views On TS NPB App
It has been made clear by Chief Minister K Chandrasekhar Rao that failure to update property information on the Dharani portal may result in troubles for future generations if this application is not completed. At the same time, he added, the Dharani online portal will be updated with new information.
To guarantee that all non-agricultural properties in their respective villages are updated and to raise awareness of the survey among the people in their respective villages, he directed Sarpanch, MPTC members, Ward members, Mayor's Council, Chairman Councillors, and Panchayat Secretary.
The public has voiced privacy concerns over the Dharani portal, which includes sensitive information like the Aadhaar number and caste of property owners. GHMC crews had to come back empty-handed in many locations because residents are refusing to cooperate and offer important information.
Read More:
Anti-sharing data campaigns and articles have appeared on social media sites like Facebook and Twitter. Specifying one's caste as part of obligatory information has sparked some debate.
Non-Agricultural Property Enrollment
Owners' and their family members' Aadhar data are requested. Seeding the person's Aadhar number using their Pattadar Passbook number is specifically mentioned in the text. Aadhaar numbers may be obtained from other identification papers such as a food stamp card, a Jan Dhan account, an aasara pension, etc.
if the property owner does not have the Pattadar Passbook. In the case of shared property ownership, the accounts of the owners will need to be linked together. As previously stated by the Supreme Court, only in the context of social programs may the government request Aadhaar details. The question now is whether or whether Aadhar, which would be linked to the financial profiling of individuals in this case, truly needs the case offer database.
M K Chandrasekhar Rao also recently updated all of his property information on the SN PB app during an event. He lives in Yerrapelli, a hamlet in the Siddipet district, and performs his responsibilities when he calls the village secretary to inquire about his land.
TSNAP. Telangana.Gov.n Says
For their safety and the safety of their loved ones, Chief Minister announced that the government was documenting and safeguarding all of the people's and families' property assets. This is the first time that every property in every village and municipality in the state has been registered. The Chief Minister urged all residents to participate in the land digitizing effort by registering their holdings.
As the holiday of Dussehra approaches, the survey begins to gather up speed. When it comes to compiling property data to issue non-agricultural property passbooks, Khammam district is out front thus far. More than 46,000 of the anticipated 89,641 nonagricultural properties in the district have already been counted. Using this program, land records can be connected and property transactions may be completed without any problem.
As a result, we've covered all you need to know about getting the TS NPB app, including how to download it step-by-by-step, as well as the most often asked questions and their solutions. If you have any further questions, feel free to ask them in the comments area below.
For more information please visit our site Newsconduct.com