Did you know that well-known e-commerce businesses like Flipkart and Amazon offer a variety of enticing student discounts? Yes, you did read that right. In this article, we'll walk you through a step-by-step process for obtaining student discounts on Amazon Prime in India. Believe it or not, it comes with free delivery, Prime Music, and Amazon Prime Video for 6 months.
To find out how to do it in simple steps, keep reading. For students looking for a great deal on Prime, check out the Amazon Prime student offer, also known as the Amazon Prime Youth Offer.
Amazon Prime normally costs Rs 999 per year, but with this student discount, you'll receive a reimbursement of Rs 500 in your Amazon Pay balance, lowering the final price to an incredible Rs 499 per year. Check out the Amazon promotional coupon to save 40-85% on every item. See the Amazon Prime Day discounts to save more.
Here is how to sign up and be eligible…
How to Sign Up for Amazon Prime Student?
You'll need a working.edu email to change your membership or join up for Amazon Prime Student. Visit the Prime Student page, then log in or register. Amazon will then inquire as to the anticipated graduation year. This offer is available to active students with access to their university email.
You can register using an alternative form of enrollment verification, such as a school ID card or an up-to-date transcript if you don't have an a.edu email address.
How Much Does Amazon Prime Student Cost?
After a free six-month trial, Amazon Prime Student is $7.49 per month. That costs $5 less each month than a typical Prime subscription ($15/month). Existing Prime subscribers who meet the requirements may also move to the less expensive Student plan.
In this case, they will simply be refunded for the unused portion of their current Prime membership. much though we think an Amazon Prime subscription is a great value, the discounted price and other advantages available to Prime Students make it much more alluring.
Benefits of Amazon Prime Student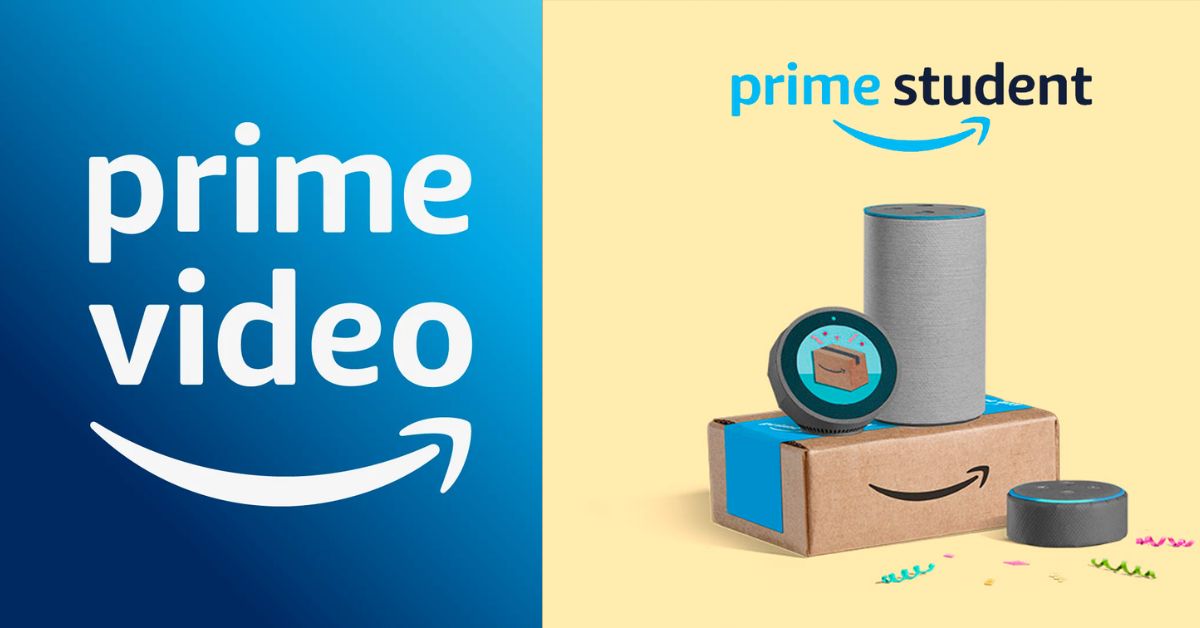 All the perks of a regular Prime membership are available to students who subscribe to Amazon Prime: free next-day or two-day shipping on more than 100 million eligible items, limitless access to thousands of books on Prime Reading, unlimited streaming of numerous popular movies and TV shows, limitless photo storage, and 30-minute early access to certain Amazon Lightning Deals.
You can also read these articles related to Amazon's other topics if you are interested:
During Amazon Prime Day events, Prime Student members have access to the best discounts on thousands of products, including TVs, AirPods, apparel, and electronics like the Echo and Kindle. Additionally, Amazon has sales on back-to-school items for college, including gadgets and dorm necessities.
See the tweet for more details about Amazon Prime Student:
they're not beating the rivals-to-lovers allegations. #RWRBMoviepremieres august 11 on @primevideo. @RWRBonPrime https://t.co/DKmVj7zcel pic.twitter.com/ozFgaWx3B2

— Amazon Prime Student (@primestudent) July 6, 2023
All of them are available in Amazon's Off to College store, and a lot of them are eligible for free next-day or two-day shipping with Prime. A subscription to Amazon Prime Student comes with a number of extra benefits. Students should take advantage of practical options for travel, meal delivery, stress relief, and assignment assistance:
Free for three months (usually a seven-day trial), then $9 annually for Calm
Free for the first month, then $10 a month for Course Hero
StudentUniverse is offering up to 10% off previously discounted flights and accommodations, plus free premium customer support with each reservation (a $8 value).
Additionally, Prime Student customers have access to several continuing, special deals for college students, such as:
For a year, you can get Starz, Allblk, Lifetime Movie Club, and more channels for just 99 cents each (normally up to $11 a month).
$5.99 per month for Amazon Music Unlimited (normally $9 with Prime)
Free Kindle Unlimited for two months (instead of the usual 30 days)
College textbook discounts of up to 90% that can later be exchanged for Amazon Gift Cards
Visit Newsconduct.com frequently for more updates. Don't forget to bookmark our website for the most recent venture-related developments.