The Dillard's store credit card and the Dillard's American Express card both give rewards for in-store, online, catalog, and phone purchases. You can get a 10% off shopping pass after earning 1,500 points on each credit card. In addition, Dillard's American Express cardholders earn two rewards points for every dollar spent in gas stations and grocery stores in the United States and one reward point for every dollar spent on all other purchases.
To get these points and advantages, you must keep your credit card account in good standing, which includes paying the required minimum payment by the due date each month. Here's how to make a Dillard's credit card payment.
Read More
You Can Pay Your Dillard's Credit Card In The Following Ways:
Online: By logging into your account, you can make a payment online. To utilize online payment alternatives, you must first enroll in Dillard's card services. Call (866) 834-6294 and follow the prompts to make a payment or ask to speak with a representative.
In-person at a Dillard's store: You can also pay your credit card in person at any Dillard's store.
How To Make An Online Dillard's Credit Card Payment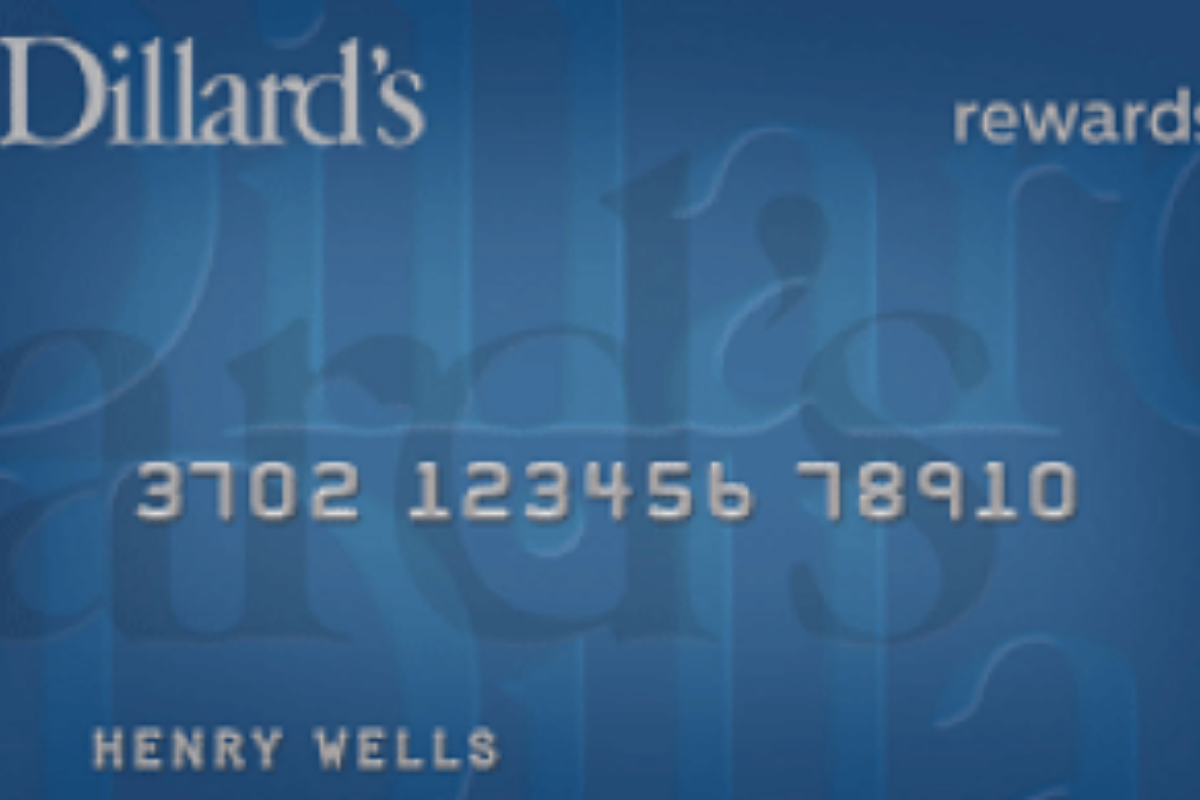 Dillard's allows you to pay using your credit card online. Here's how to use your Dillard's credit card to make an online payment:
Step-by-Step
Navigate to Dillard's online payment center.
Enroll in Dillard's Card Services to access online payment options as well as other options like paperless billing.
If you've already enrolled, you will "Sign on" as an existing user by providing your username and password.
Click the blue "Sign on" or "Enroll" button, depending on if you are a new or existing user.
Follow the prompts to make your payment.
How To Pay A Dillard's Credit Card Via Mail?
Cardholders at Dillard's have the option of paying via mail. Allow extra time for your payment to reach and be credited at the payment address. To make a payment via mail, complete these steps:
To avoid late fees, make a check payable to "Dillard's" for at least the minimum amount. To prevent interest charges, pay the full amount of your most recent statement balance.
Depending on where you live, send your Dillard's payment to one of the three addresses shown below.
Is It Possible To Accept Credit Cards Over The Phone?
Yes, and a lot of people prefer it. When you run a remote or delivery-based business where the customer does not visit you or your store in person, over-the-phone payments are extremely beneficial. You work on the go, with little time to accept instant payments or visit customers later.
Both you and the customer would prefer a faster processing time than a cheque or a bank transfer. You don't want cash on your person or on your property. You want to protect your business by collecting upfront payments from customers.
Many clients simply prefer human interaction before parting with their money. If they've contacted to inquire about your products, it's also simpler for them to pay right away. Furthermore, if buying over the phone means they'll receive their products faster, that's a significant plus.
Over-the-phone payments, when done correctly, necessitate the use of a virtual terminal. This function enables you to manage transactions without a card reader, no matter where you are or what time of day it is.
Late Fees and Penalties for Dillard's Credit Cards
Regardless of which Dillard's card you have, you'll have at least 23 days from the end of your payment cycle to pay off your whole balance in order to avoid interest. Although making the minimum payment before the due date will help you avoid late payments, interest will still accrue. Missed or late payments are penalized the equal to the minimum amount due or $29, whichever is less. If you have more than one late payment within a six-month period, you will be charged a fine of up to $40.
Final Lines
When you charge $100 with Dillard's today, you will receive a 10% Off Welcome Shopping Pass in your first statement if you open a Dillard's Card Account.
Earn 2 Dillard's Reward Points for every dollar spent in net Dillard's purchases.
Earn 1,500 points to receive an All-Day 10% off rewards shopping pass.
Special events and promotions.
Shop your way to Elite Status and keep it by spending $2,000 or more in net purchases each calendar year.
You can also go for our other articles.