With the release of the first season of That '90s Show on Netflix, viewers have been left yearning for more of the show. You know what? We can't say we blame them. This new comedy is a sequel to the classic That '70s Show and follows the lives of a new generation of teens living in the basement.
Callie Haverda plays Leia Forman on That '90s Show. Fans of That '70s Show may remember that last name—she's the daughter of Eric and Donna from the original series. The new series will also focus on the experiences of students from the Midwest as they go through high school.
In That '90s Show, Leia spends the summer with her grandparents in Point Place, Wisconsin, instead of in Chicago. She joins a new group of kids and sets off on an adventure of her own during her travels.
If you want to check more Season, then you can check the links given below:
Is There Going To Be '90s Show Season 2
Yet, Netflix has not confirmed whether or not the show will return for a second season. We shouldn't lose faith because Netflix frequently gauges audience reception before making renewal announcements.
'That '90s Show,' a new spinoff series based off of 'That '70s Show,' is currently in the works at Netflix.

More: https://t.co/kzLs1FqVmv pic.twitter.com/rMY1SX68A4

— Complex (@Complex) October 12, 2021
That 90s Show Season 2 Storyline
While a second season has not been officially announced, we can still make some educated guesses about what it will likely involve. Warning, there will be spoilers ahead! Leia and Nate were sharing a tender moment in the kitchen and were about to kiss when Gwen walked in and interrupted them, ending the first season.
Just before Leia returned to Chicago, Jay apologized and gave her another shot at making their relationship work. Leia may return to Point Place for the second season to spend time with her grandparents and friends during the winter breaks or the following summer.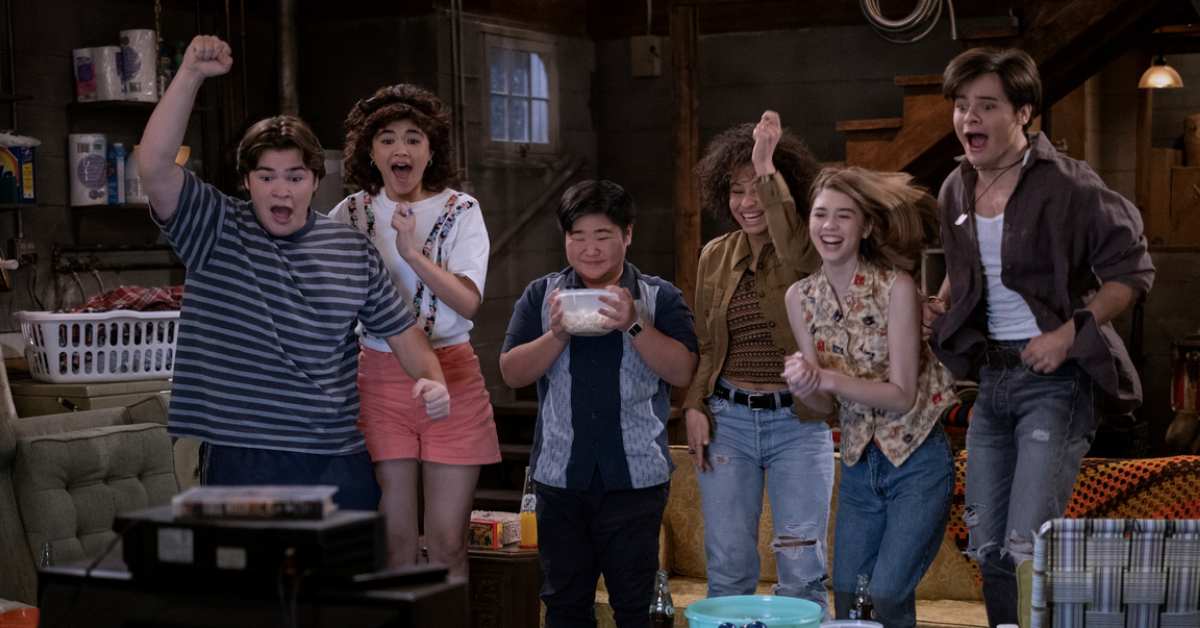 Leia's feelings toward Jay and Nate and the consequences of pursuing a relationship with either of them would need to be explored during that season.
That 90s Show Season 2 Cast
Since season two of That '90s Show has not been officially announced, we don't know who will return for it. However, we anticipate the return of Ashley Aufderheide, Mace Coronel, Maxwell Acee Donovan, Reyn Doi, Sam Morelos, Debra Jo Rupp, Kurtwood Smith, and Callie Haverda in the role of Leia.
Topher Grace and Laura Prepon as Leia's parents Eric and Donna, and Ashton Kutcher and Mila Kunis as Jay's parents, Michael and Jackie would welcome back.
If you want to check more Season, then you can check the links given below:
That 90s Show Season 2 Release Date
Since Netflix has not yet renewed That '90s Show for a second season, there is currently no information regarding when season two will be available.
That 90s Show Season 2 Trailer
No trailers for the second season of That '90s Show will be available until the show's comeback has been officially announced.
For more Articles like this, visit News Conduct.com on our website. You can also check our social media pages on Facebook and Twitter for all of the latest information.