Studio 666 is a comedy and horror movie launched on 25th February 2022. The film was shot in secret during the pandemic. The idea of creating a horror movie entered Dave Grohl's mind when around three years ago, his friend suggested a Foo Fighters horror movie.
At that time, Grohl instantly replied that it is one of the stupidest ideas that he has ever heard but now, that idea has taken the shape of reality. Once the idea was shared, Dave Grohl couldn't help but think of a plot for the movie.
His creative direction pushed him to plot the movie with a storyline that a band has headed to a house to record an album. However, they later come to know that previously a singer has gone insane in the house and he further, ended up murdering the entire band as a result of creative differences and later committed suicide too.
Studio 666 revolves around this storyline and can be considered as a gore-filled horror-comedy movie. 
Grohl was inspired to create Studio 666 when he was laying down the tracks for the album of the band titled Medicine at Midnight in 2021 in a house situated in Encino. It has featured Taylor Hawkins, Rami Jaffee, Pat Smear, and Nate Mendel.
Also look at: South Park's 25th Anniversary Is Marked by an Orchestral Rendition of Chocolate Salty Balls
When they were shooting for their album in the house of Encino, Grohl was stuck with the idea that they already have a house and after they are done with the record, the band members can take a couple of days off to create a low-budget film and that's exactly what happened that led to the creation of Studio 666. However, it needs to be noted that initial efforts snowballed to create a full-length feature film. 
Studio 666 was filmed in Los Angeles, California, USA, and has a runtime of 1 hour and 46 minutes. The production companies involved in Studio 666 are Roswell Films and Therapy Studios. 
Studio 666: Casts 
The Foo Fighters will be playing their role in the movie. Other casts of Studio 666 include Whitney Cummings, Will Forte, Jeff Garlin, Dave Grohl, Leslie Grossman, Taylor Hawkins, Jami Jaffee, Kerry King, Marti Matulis, Nate Mendel, Jenna Ortega, Chris Shiflett, Pat Smear, and Jason Trost.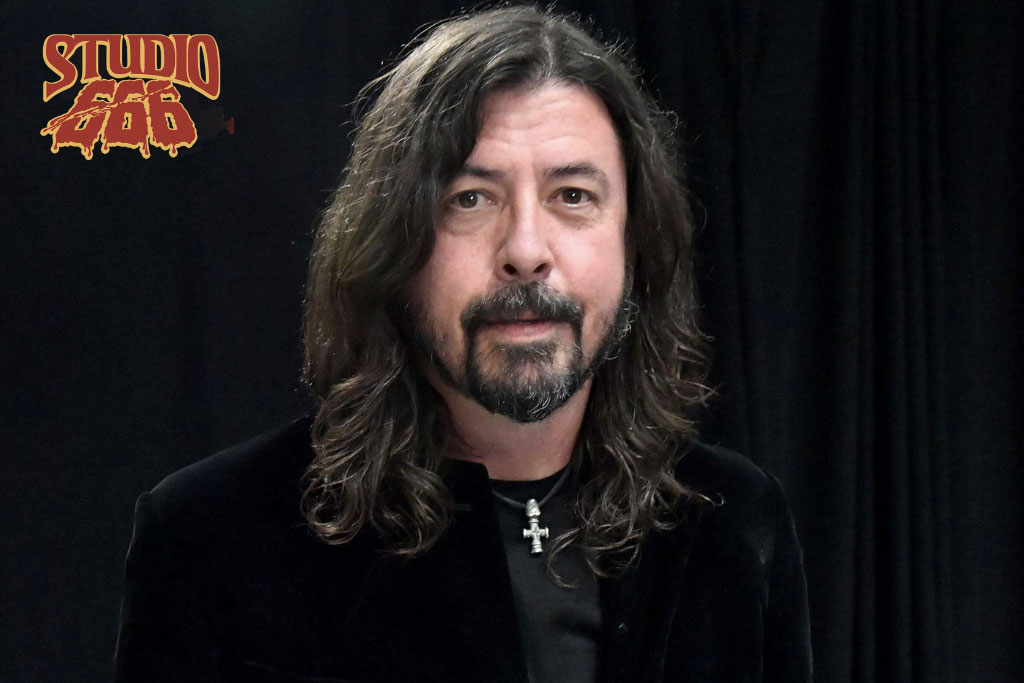 Studio 666 is directed by BJ McDonnell and the writers of the team are Dave Grohl, Jeff Buhler, and Rebecca Hughes. 
Studio 666: Plot 
The plot ​​ revolves around Foo Fighters, the legendary rock band. To create the 10th album, the band stepped into the Encino mansion. However, in the house, Dave Grohl encounters supernatural forces once they are in the house. The supernatural force not only threatened the album that they went to complete but also, the lives of the band too. The movie has an R rating due to strong violence and language. 
Dave Grohl has earned appreciation for entering the film industry too. He was already a rockstar, he has even directed documentaries and has further, performed for the precedence and he has been inducted into the Rock & Roll Hall of Fame, twice and writing and acting in this movie has just increased his long list of achievements.
It has been said that Studio 666 came into existence for fun. The band members never intended to enter Hollywood with such a big horror movie but it happened naturally. The movie has been in development since 2019.
However, it faced a few hindrances because of the Covid-19 pandemic. However, it was soon back on track. In 2021, Grohl released two albums along with a documentary and a documentary series, a few singles, a tour, and a memoir. When asked what drives him to produce so much work, Grohl answered coffee!. 
Studio 666 Trailer
You can watch the trailer here,
Also look at: Mare of Easttown Season 2 Release Date and Renewal Expectations