A day after the Dow Jones Industrial Average ended a five-day winning run and a recent market boom appeared to be losing steam, stock market futures were little higher on Thursday as investors looked to restore their composure. The Dow's futures contracts rose 39 points, or 0.11%, on the day. The Nasdaq 100 futures and S&P 500 futures both saw gains of 0.1%.
Also have a look at 
The Dow dropped by about 172 points, or 0.5%, on Wednesday. The S&P 500 experienced its first negative session in four as it fell 0.7%. With a decline of 1.25%, the Nasdaq Composite was the relative underperformer. Both the S&P 500 and the tech-heavy index are now poised to end a four-week winning streak. Traders were analysing the minutes from the Federal Reserve's meeting in July as those movements took place. Although the central bank said it would continue to fight inflation, market factors could influence how quickly it tightens.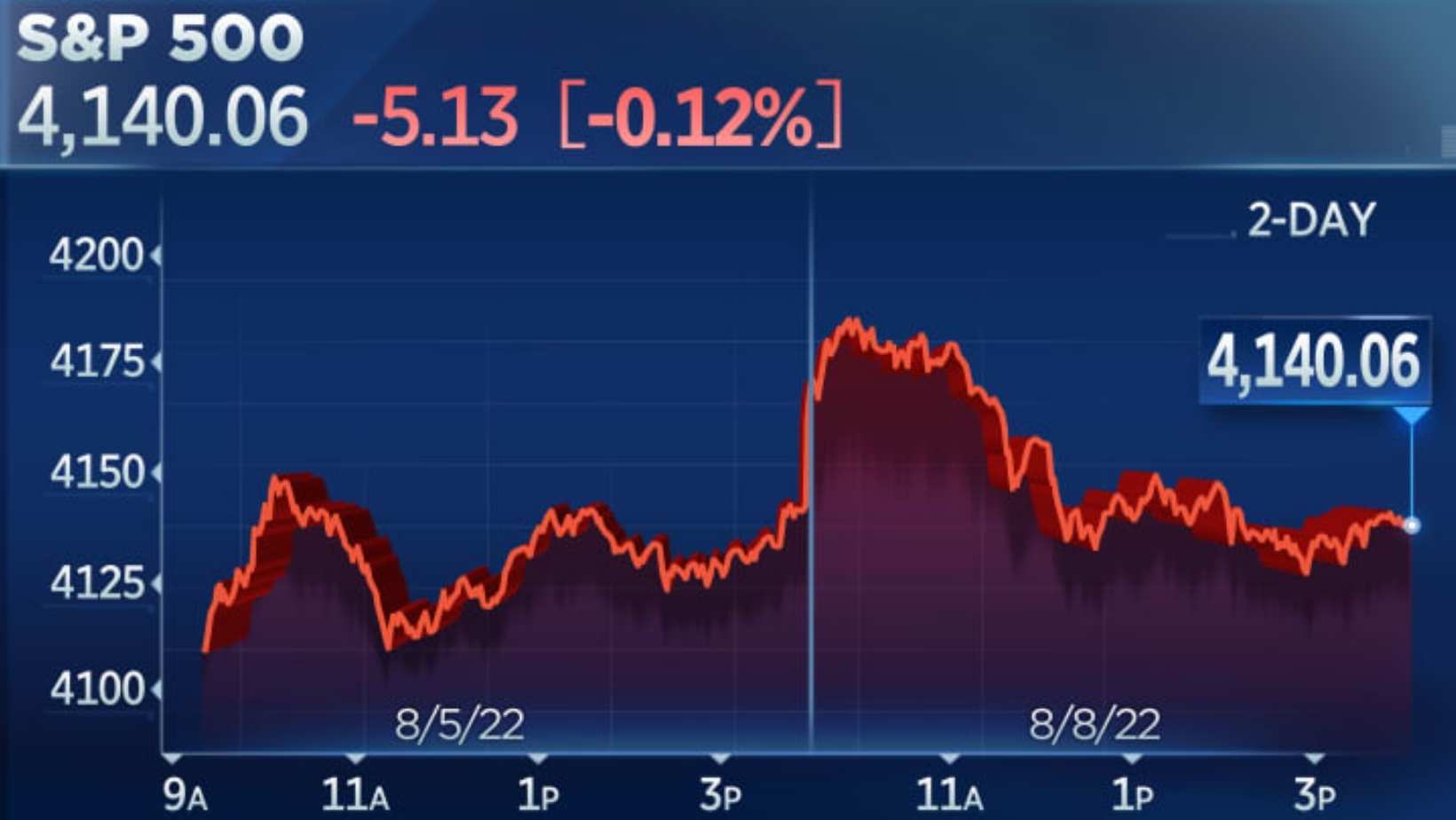 Investors had hoped that the Fed will moderate the rate of rate increases after the consumer price index reading for July indicated a minor slowdown in inflation. However, not everyone is persuaded. Scott Wren, senior global market strategist for Wells Fargo Investment Institute, stated on CNBC's "Closing Bell" that his firm is "in the camp that the Fed is not going to pivot." "The minutes had absolutely no impact on how we felt. We anticipate a 75 basis point increase in September and additional increases at the end of the year because we believe the market is now too high, he continued. The most recent round of earnings reports did little to improve the mood of traders on Wednesday.
Also have a look at 
Target's quarter underperformed forecasts, and Lowe's performance was inconsistent. On Thursday, more retail profits are expected with reports from Kohl's, Tapestry, Estee Lauder, and Ross Stores. Additionally, Applied Materials will publish its quarterly report. Thursday will also see the release of several significant economic data, such as weekly unemployment claims and existing house sales.
For more articles like this stay tuned with newsconduct.com