Despite releasing quarterly results that fell short of Wall Street consensus, Microsoft published a positive income outlook for the coming year, which helped the company's shares rise 5% in after-hours trading on Tuesday. Here is how the business fared:
Adjusted earnings per share were $2.23 compared to analysts' expectations of $2.29, according to Refinitiv.
Refinitiv reports that revenue was $51.87 billion as opposed to the analysts' prediction of $52.44 billion.
Also, have a look at 
Microsoft reported the weakest revenue growth since 2020 in the quarter that ended on June 30 with a 12 percent year-over-year increase. For the first time since 2016, the company's earnings per share fell short of expectations, but net income increased 2 percent to $16.74 billion.
Microsoft's fiscal first-quarter revenue guidance ranged from $49.25 billion to $50.25 billion. The midpoint of the range, at $49.75 billion, assumes an approximate 10% increase in revenue due to weaker PC sales and a slower expansion of cloud infrastructure. Refinitiv's survey of analysts revealed higher expectations, coming in at $51.49 billion.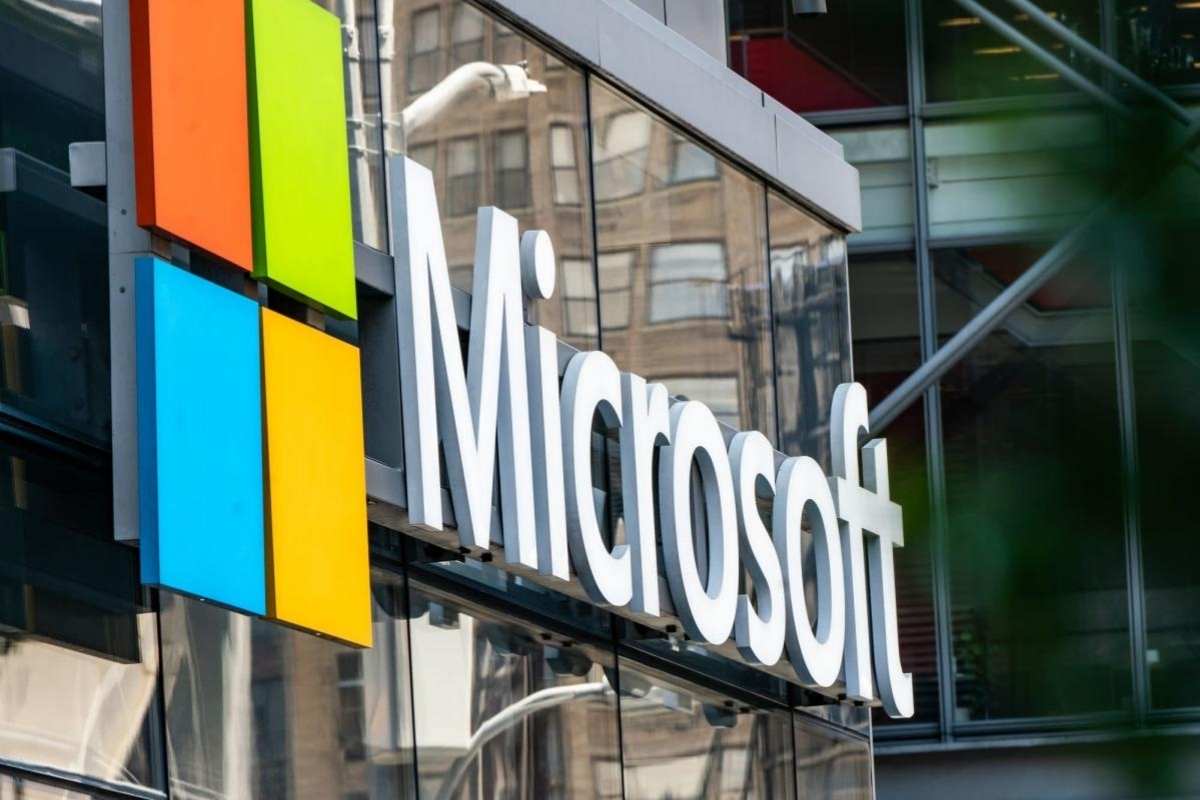 The predicted gross margin for the company, at 69.85%, was higher than the 69.30% consensus among the analysts surveyed by StreetAccount. And despite the current state of the economy, the corporation reiterated its projection for the upcoming fiscal year of 2023. Amy Hood, Microsoft's finance director, stated during a conference call with analysts that "we continue to expect double-digit revenue and operating income growth in constant currency and U.S. dollars."
She declared that Microsoft would increase the equipment's usable life from four to six years. In 2020, the business took similar action. The largest issue in the fourth quarter of the fiscal year was the deterioration of foreign currency rates. According to Microsoft, this decreased revenue by $595 million and earnings per share by 4 cents.
Microsoft lowered its quarterly revenue and profits projections in June due solely to exchange rate swings. The quarter's revenue and earnings were at the low end of the ranges Microsoft had suggested in June. Microsoft's Intelligent Cloud division, which offers enterprise services, SQL Server, Windows Server, and the Azure public cloud for hosting applications, made $20.91 billion in revenue.
That was higher by 20% and fell short of StreetAccount's polled analysts' consensus estimate of $21.10 billion. Revenue from Azure and other cloud services increased by 40%, according to the business, up from 46% in the previous quarter. While the consensus prediction from StreetAccount was 43.4 percent, analysts questioned by CNBC had predicted 43.1 percent.
Microsoft does not reveal the dollar amount of Azure income. According to Hood, the Azure result was one percentage point below what management had anticipated due to a slower rate of consumption increase for services like processing and storage resources. Nevertheless, during the conference call, CEO Satya Nadella bragged about Microsoft's lucrative Azure arrangements.
This quarter, there were more deals for over $100 million and $1 billion than ever before, according to Nadella. Dynamics, LinkedIn, and Microsoft's Productivity and Business Processes division all generated $16.60 billion in revenue. This was somewhat less than the StreetAccount expectation of $16.66 billion and was up over 13 percent.
Twelve percent of all commercial Office 365 subscriptions are in the top E5 category, up from eight percent last year. She did, however, note that "new deal volume outside of E5 has moderated somewhat, notably in the small and medium company customer group."
For the quarter, $14.36 billion in sales was generated by the More Personal Computing sector, which includes the Windows operating system, Xbox gaming consoles, the Bing search engine, and Surface tablets. Revenue increased by 2% every year and was just shy of the $14.65 billion StreetAccount average.
Microsoft reported that search volume and income per search increased by 18%, excluding expenditures associated with traffic generation. However, a decrease in advertising expenditures led to a $100 million reduction in revenue for the LinkedIn and search advertising categories.
Windows license sales to device manufacturers decreased by 2% during the quarter. The major input for that measure, quarterly PC shipments, fell by 12.6% as a result of logistical issues in the quarter, according to research firm Gartner for the technology sector. The business said that $300 million in Windows income from device makers was lost as a result of manufacturing closures in China in April and May and a deteriorating PC market in June.
Investors were generally aware of the challenges posed by fluctuating currency exchange rates, advertising spending, and computer sales before the release of the earnings report, according to Peter Choi, a senior research analyst at Vontobel Asset Management, which held $1.11 billion in Microsoft stock at the end of March, according to a filing.
Those elements of the firm were undoubtedly more reassuring, according to Choi. "The core franchises that represent what people are most enthusiastic about for owning Microsoft — those were the more resilient areas, and they continue to shine through perhaps a bit of deceleration," he said.
Due to Russia's invasion of Ukraine, Microsoft decided to stop selling goods and services there, incurring operating costs of $126 million as a result.
The business launched services to assist customers in handling security incidents during the quarter, and Nadella indicated that staff will receive salary hikes.
Also, have a look at 
With the after-hours transaction excluded, Microsoft shares have been down 25% so far this year, compared to a roughly 18% decrease in the S&P 500 index of U.S. stocks.
For more news like this stay tuned with newsconduct.com