bmf season 2 cast: We've returned for Season 2 of BMF! Demetrius "Big Meech" Flenory and Terry "Southwest T" Flenory are the protagonists of BMF, a biopic based on the true story of the now-defunct Black Mafia Family. The highly ambitious and business-savvy team is back for a second season, and they've got even greater goals and more dangerous foes on their pursuit. New episodes of BMF Season 2 began airing on Starz on January 6, 2023. Learn more about the actors and actresses who portray these roles in the show's official cast and character guide!
BMF Season 2 Cast
Demetrius Flenory Jr. As Demetrius "Meech" Flenory
Demetrius "Big Meech" Flenory is played by Demetrius Flenory Jr., and he is the charismatic and ambitious frontman of a narcotics trading business. Although Demetrius and his sisters Nicole and Terry were nurtured in a very religious household, that didn't keep them out of mischief. When Demetrius was a teenager, he began hanging out with Pat (Wood Harris) at the rock house, which placed him at odds with his family. Flenory Jr. makes his acting debut with this part.
Demetrius "Meech" Flenory, from whom he takes his name, is his father. He claims that his father called him from prison to tell him that rapper Curtis "50 Cent" Jackson had bought the rights to the Black Mafia Family story and was planning to turn it into a movie or TV show. Because he couldn't locate the right actor to play Flenory Sr., the show's executive producer and rapper said he would enroll Flenory Jr. in acting classes in Los Angeles. bmf season 2 cast.
Y'all ready to roll? Pull up then, #BMF season 2 drops now on the @STARZ app. #BlackMafiaFriday pic.twitter.com/DE9ZMnP9yA

— BMF (@bmfstarz) January 6, 2023
You can also check 
Da'Vinchi Ss Terry "Southwest T" Flenory
Da'Vinchi portrays Meech's brother, Terry "Southwest T" Flenory. Terry, who is more reserved and strategic than the rest of the family, is torn between his roles as a new father and the first member of his family to graduate from high school, and as a heroin dealer who must protect the family and his brother from himself. Meech, more so than Terry, began living the dope boy lifestyle when they were young men.
While Meech's parents thought he had started working at Wendy's, he was actually dealing for Pat at the rock house. As soon as Terry found out the truth, he wanted to get in on the action. When Da'Vinchi first started out in New York, he was a rapper and spoken word, performer. The Haitian-American actor was previously seen in The Way Back with Ben Affleck. bmf season 2 cast.
Russell Hornsby As Charles Flenory
Charles Flenory, the family patriarch, is portrayed by Russell Hornsby. Charles, a struggling singer, uses humour, religion, and tenacity to put his family on the right track in the face of his ambitious and influential older brother, Demetrius. Hornsby rose to fame playing the title character, Edward "Eddie" Sutton, in the ABC Family series Lincoln Heights. After that, he became known for his roles as Lyons in Fences and Luke on HBO's In Treatment.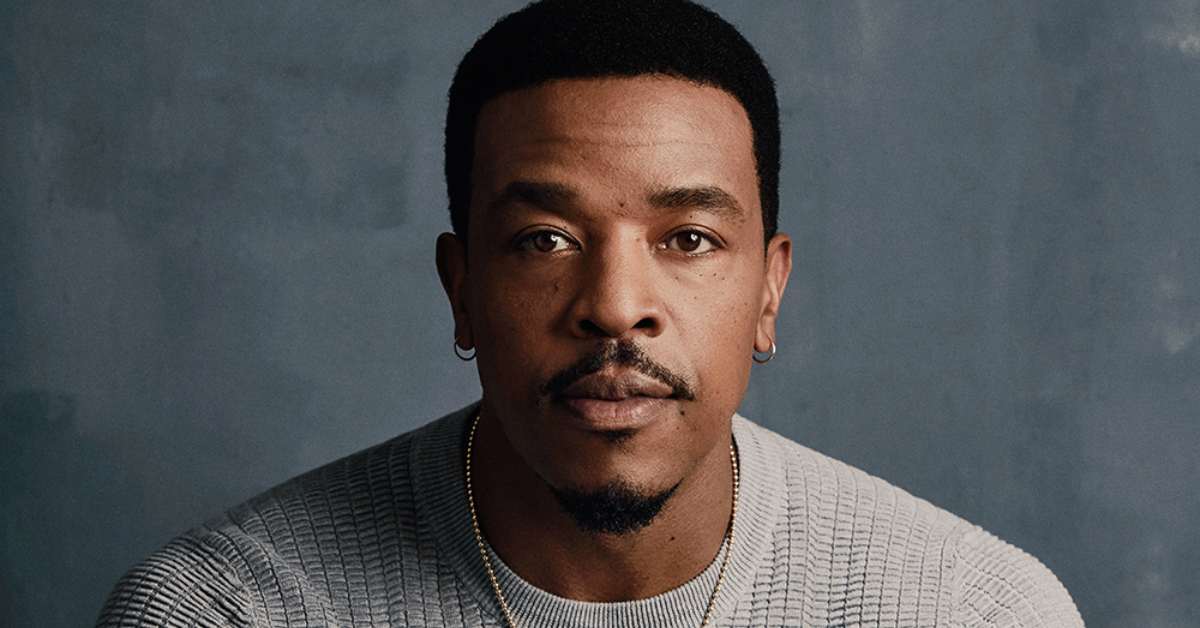 Michole Briana White As Lucille Flenory
Lucille Flenory, mom to Demetrius and Terry, is portrayed by Michole Briana White. Lucille is a devoted Christian who does everything in her power to protect her marriage and her sons as she leads them through the most difficult time of their lives. Lucille will do whatever it takes, including working around the clock, to provide for her family and children.
She will not let them go without the basics of life, such as food and clothing. Formerly playing Fatima Kelly on 100 Centre Street, White has a strong acting resume. She has also guest-starred on shows including "Chicago Hope" "Family Matters," and "The Fresh Prince of Bel-Air." bmf season 2 cast.
Myles Truitt As B-Mickie
Myles Truitt's character, B-Mickie, is the third original member of Meech and Terry's crew, 50 Boyz. B-growing Mickie's awareness that he can outperform the brothers and his growing fatigue with obeying the Flenorys' orders throughout the series is a source of conflict for the gang and the company. Truitt's performance as Eli Solinski in Kin was a career high point. In Black Lightning, he played the role of Issa Williams.
Steve Harris As Detective Bryant
Detective Von Bryant, portrayed by Steve Harris, is a 20-year veteran of the Detroit Police Department. Detective Bryant's job and close relationships are on the line when he is assigned to a countrywide assault team targeting local drug enterprises despite his longstanding friendship with Demetrius. Harris's role as Eugene Young on The Practice marked his second TV acting gig. bmf season 2 cast.
You can also check 
La La Anthony As Markaisha Taylor
Markaisha Taylor, portrayed by La La Anthony. Markaisha, who appeared in multiple episodes throughout Season 1, will have a more consistent role moving forward. Markaisha, the wife of a glamorous drug dealer who befriends Meech and Terry, is eager to back Terry's ambitions because she believes she will benefit financially and politically from his success. But if Terry's company is in peril, even the best of intentions might backfire. Anthony has appeared in films like You Got Served, Think Like a Man and November Rule in addition to his time as an MTV VJ on Total Request Live. bmf season 2 cast.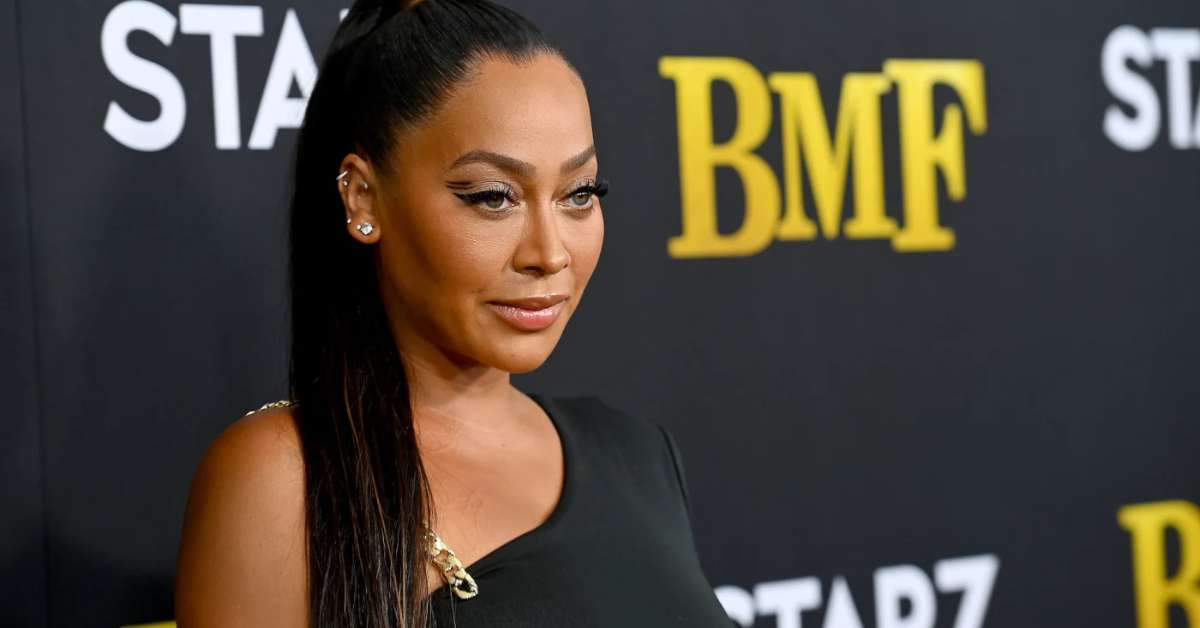 Kelly Hu As Detective Veronica Jin
Policewoman Veronica Jin, portrayed by Kelly Hu, is a new addition to the cast in Season 2. Detective Jin's excellent IQ and work ethic make her a tough cookie on the beat. Her Chinese immigrant parents instilled in her an early appreciation for the American Dream, and she follows in their footsteps by becoming a female detective in a city notorious for its high crime rate. The crowning of Hu as Miss Teen USA in 1985 and Miss Hawaii USA in 1993 generated headlines. In subsequent years, she has gone on to play a number of well-known characters, such as Michelle Chan on Sunset Beach and Pearl on The Vampire Diaries. bmf season 2 cast.
Final Lines 
Hope you found the information valuable; share your views with us in our comment section, and don't forget to visit our NewsConduct.Com for future updates and Celebrity News.