When Riot Games' League of Legends animated series Arcane debuted on Netflix in early November, viewers were blown away by the show's fascinating characters, epic tale, and breathtaking animation. The show went on to spend three consecutive weeks in the top 10 in over 52 countries. The tale continues from where the first season left off, and it won an Emmy for Outstanding Animated Program.
Season 1's nine episodes have been added on Netflix, and many are eager for more after the shocking conclusion of that season. Fortunately, it seems like Arcane's tale has only just begun. As the second season of Arcane seems likely in light of the show's critical praise and huge viewership, we've gathered all the current details about it here. League of Legends is a popular multiplayer online battle arena (MOBA), and fans are eager to see how the characters from the game will fare in Arcane, as well as whether or not more characters will make appearances in future episodes.
Arcane Season 2 Confirmation Status
The third and final act of the first season of Arcane was broadcast on Netflix on November 20, and just days afterward, Netflix and Riot Games announced the production of Arcane Season 2. 'We are working hard with the creative magicians at Riot and Fortiche to create our second installment,' stated Alex Yee and Christian Linke, co-creators of Arcane. Arcane, an animated series based on the universe of Riot Games' successful multiplayer online battle arena (MOBA) game, has been extended for a second season after receiving mostly excellent reviews from fans and reviewers since its premiere on November 6, 2021.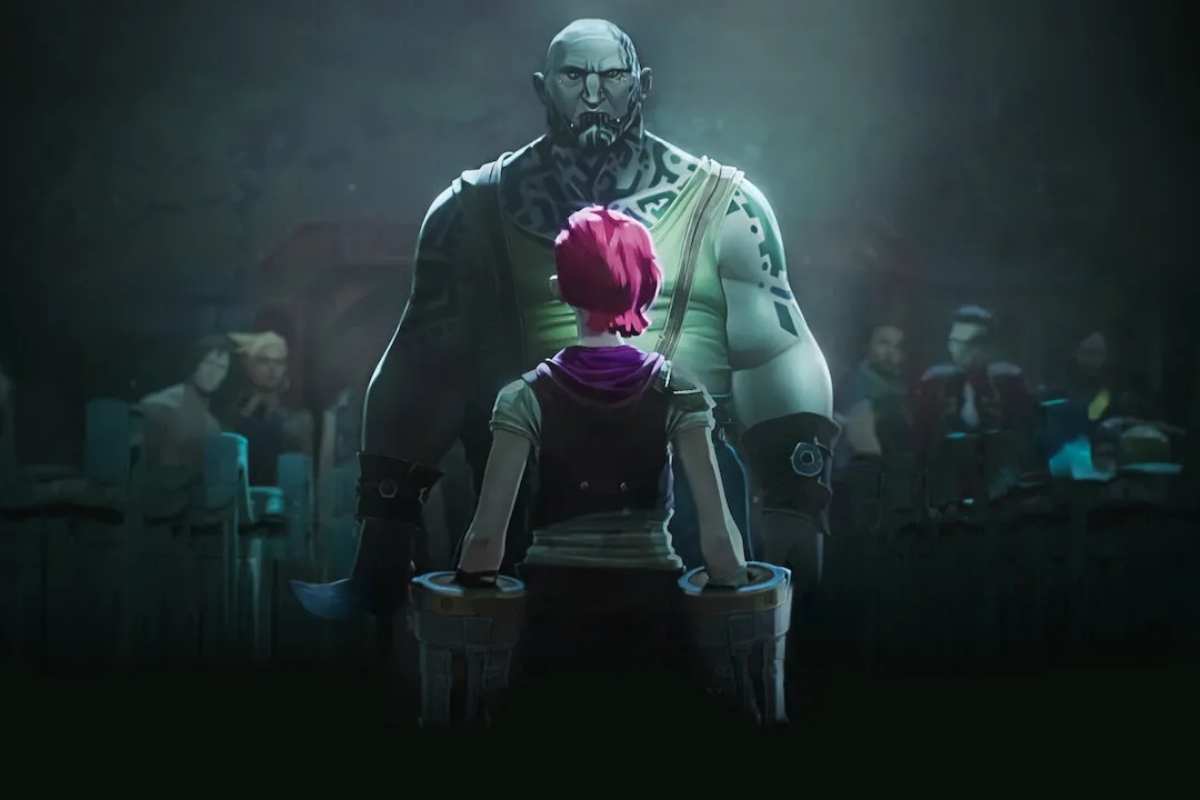 Arcane Season 2 Release Date
However, if production is already begun, we should expect to see the next episodes of Arcane on Netflix sometime in 2023. After the COVID-19 epidemic impacted the production of Season 2, causing Arcane's 2020 release date to be moved to 2021, here's hoping no further delays occur in the production. Riot Games has offered an explanation for Season 1's delay. Riot Games' Head of Creative Development, Greg Street (aka Ghostcrawler), remarked, "Creative development and production is hard, especially in an environment where you can't meet your teammates IRL.
" We now have video meetings, which are useful, but they can't replace really being in the same room with one another. These problems multiply exponentially when added to the technical challenges of production on a global scale. Toonami's co-creator and executive producer Jason DeMarco discussed the show's six-year production time and astronomical expense in January 2022. Season 2 hopefully won't take too long to produce.
Arcane Season 2 Cast
Netflix and Riot Games have previously announced that Hailee Steinfeld (Vi), Ella Purnell (Jinx), and Katie Leung (Caitlyn Kiramman) will be back for Season 2 of Arcane. Expect the other cast members from Season 2 to reprise their roles in Season 2, including:
Kevin Alejandro as Jayce Talis
Molly Harris as Young Caitlyn
Harry Lloyd as Viktor
Toks Olagundoye as Mel Medarda
JB Blanc as Vander and Bolbok
Reed Shannon as Ekko
Miles Brown as Young Ekko
The participation of Jason Spisak (the voice of Silco), however, is less guaranteed due to the fact that his character was killed off in the Season 1 finale, however, he may return in flashback scenes. Ella Purnell, who voices Jinx, confirmed that she had begun production on Arcane Season 2 but declined to provide any other information during Netflix's Geek Week 2022 virtual event.
Arcane Season 2 Trailer
While the short film released by Netflix alongside the Season 2 announcement does confirm the release, it does not include any brand new material from the upcoming season. In all likelihood, it will be months before a complete trailer is released, but we will make sure to update this piece as soon as possible. Arcane is featured in the June Netflix Geeked Week preview, but unfortunately, no new episodes from the upcoming season are included.
Arcane Season 2 Plot
Although Netflix has not yet released an official storyline summary for Arcane Season 2, we may make some educated guesses based on the events of Season 1 and the spectacular conclusion. After the tragic dinner scene in which Jinx unintentionally kills Silco, Jayce (played by Kevin Alejandro) proposes a Council vote to grant Zaun independence in Episode 9 of Arcane, titled The Monster You Created.
League of Legends animated series Arcane nabbed Netflix the Emmy for Outstanding Animated Program, the first streaming series to receive the honor. https://t.co/jg3BuxIo3V pic.twitter.com/sm3Hy1R2wF

— IGN (@IGN) September 5, 2022
However, Jinx (Ella Purnell), still distraught over Silco's death, launched a powerful Hextech rocket against the Council headquarters after the voting was finalized. Since hostilities are already high between Piltover and Zaun in the first episodes of Arcane Season 2, it's likely that the referendum on Zaun's independence will be postponed, possibly indefinitely. Fans of the League of Legends MOBA game Arcane are wondering who will replace Silco as the show's main antagonist now that he has been killed off.
Many have speculated that Viktor, who was more apathetic and cruel in the MOBA game than his Netflix counterpart, may take on this role. Do not assume, however, that Viktor is the sole villain in the sequel; fans have speculated about the appearance of additional League of Legends villains. If rumors are to be believed, the following League of Legends heroes will also make their debut in Arcane: To name a few: Darius, Blitzcrank, Dr. Mundo, Ziggs, Orianna, Twitch, Urgot, Camille, and Warwick.
For more articles like this stay tuned with newsconduct.com