The performer claimed to identify with Japanese culture and felt it wasn't appropriate to judge someone for "admiring something lovely and sharing that." After Gwen Stefani's most recent comments, in which she claims to be Japanese, the Harajuku era is once again making news.
The singer was asked by Allure to reminisce on the release of her 2004 album "Love. Angel. Music. Baby" and the Harajuku Lovers fragrance, both of which debuted 14 years ago. Stefani drew inspiration from the Harajuku culture of Japan at the time for her outfits, images, commercial activities, and all-Asian backup dancers.
While many accused the former No Doubt singer of cultural appropriation, Stefani recalls first becoming fascinated by the scene when her father frequently visited Japan on business and told her stories about his experiences there.
Stefani told the source, "That was my Japanese influence, and that was a society that was so rich with tradition, yet so futuristic (with) so much attention to art and detail and discipline, and it was intriguing to me." Stefani added that her passion for Japan grew after visiting Harajuku on her own. "My God, I'm Japanese and I didn't know it," I exclaimed.
You can also check 
She continued, "I am, you know," referring to herself as a "big fan" and claiming that her enthusiasm for Japanese culture had an air of "innocence." The singer, who is of Italian American descent, added, "If (people) are going to condemn me for being a fan of something beautiful and sharing that, then I just think that doesn't feel right."
"I believe it was a magnificent period of innovation… the ping-pong match between American and Harajuku cultures." Stefani went on to remark that it ought to be OK to draw inspiration from different cultures since, "if we're not permitted, then that's dividing people, isn't it?"
Gwen Stefani defends her Harajuku era from 20 years ago, calling herself Japanese:

"My God, I'm Japanese and I didn't know it. I am, you know. If [people are] going to criticize me for being a fan of something beautiful & sharing that, then I just think that doesn't feel right" pic.twitter.com/oanndBJWgl

— Pop Base (@PopBase) January 10, 2023
According to Allure, Stefani told them she's "a little bit of an Orange County girl, a little bit of a Japanese girl, and a little bit of an English girl," referring to herself more than once as Japanese. They "misunderstood what Stefani was trying to say,"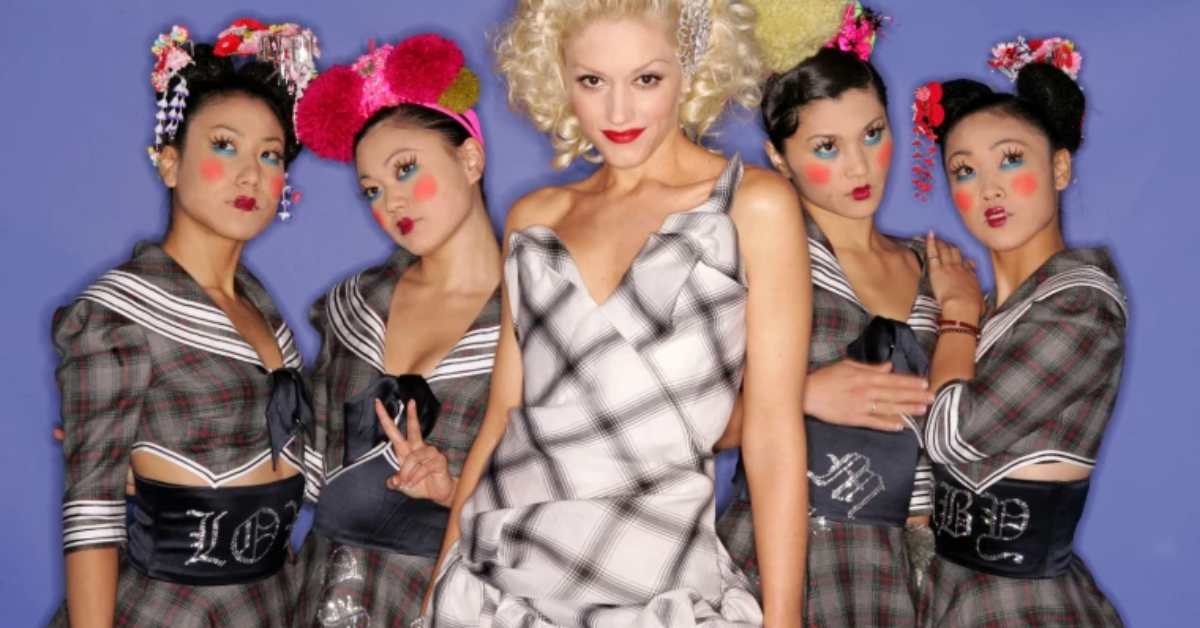 the magazine's representative reportedly informed them, according to the magazine. They did, however, decline to respond or clarify in an official capacity. Later on in the conversation, Stefani added that she identifies with the Latino and Hispanic neighborhoods of Anaheim, California, where she grew up.
You can also check 
Stefani, who also employed Mexican-American aesthetic in music videos for "Luxurious" and "Hollaback Back," said, "The music, the way the females wore their makeup, the things they wore, it was my identity." That's who I became because they were my people, right, even if I'm an Italian American, Irish, or whatever mongrel that I am.
Stefani has championed the Harajuku Girls era throughout the years. She stated in 2021 that she thought it was important for individuals to be able to "share" their cultural heritage. We wouldn't have as much beauty, you know if we didn't exchange and trade our cultures. Stefani spoke to Paper. "We grow from each other," the adage goes. "We share from each other."
Final Lines
Hope you found the information valuable; share your views with us in our comment section, and don't forget to visit our NewsConduct.Com for future updates and Celebrity News.