Even though they aren't officially real, the Apple AirPods Pro 2 is a big deal. That's because there are a lot of high-quality wireless earbuds on the market that have strong audio and noise-canceling capabilities. The next generation of 'pro' earbuds is expected to be similar to the current AirPods Pro.
With any luck, the AirPods Pro 2 will include some of the improvements we've been hoping for in the AirPods Pro 2 and will be among the best wireless earbuds you can buy shortly. In the meantime, here's what we know so far about the release date, price, specifications, features, and more of the AirPods Pro 2.
Apple Airpods Pro 2 Latest News
According to Mark Gurman's newsletter, the AirPods Pro 2 could be released later this year.
According to respected analyst Ming-Chi Kuo, the AirPods Pro 2 will be released in the second half of 2022 and will replace the current AirPods rather than sit alongside them in Apple's product line.
According to a report, the AirPods Pro 2 and the new iMac Pro are expected to be released later this year.
Let's Check:
Apple Airpods Pro 2 Rumored Release Date
The AirPods Pro 2 is expected to be released in 2022, according to multiple reports. Analyst Ming-Chi Kuo predicted they would go on sale in the second half of this year, replacing the current AirPods.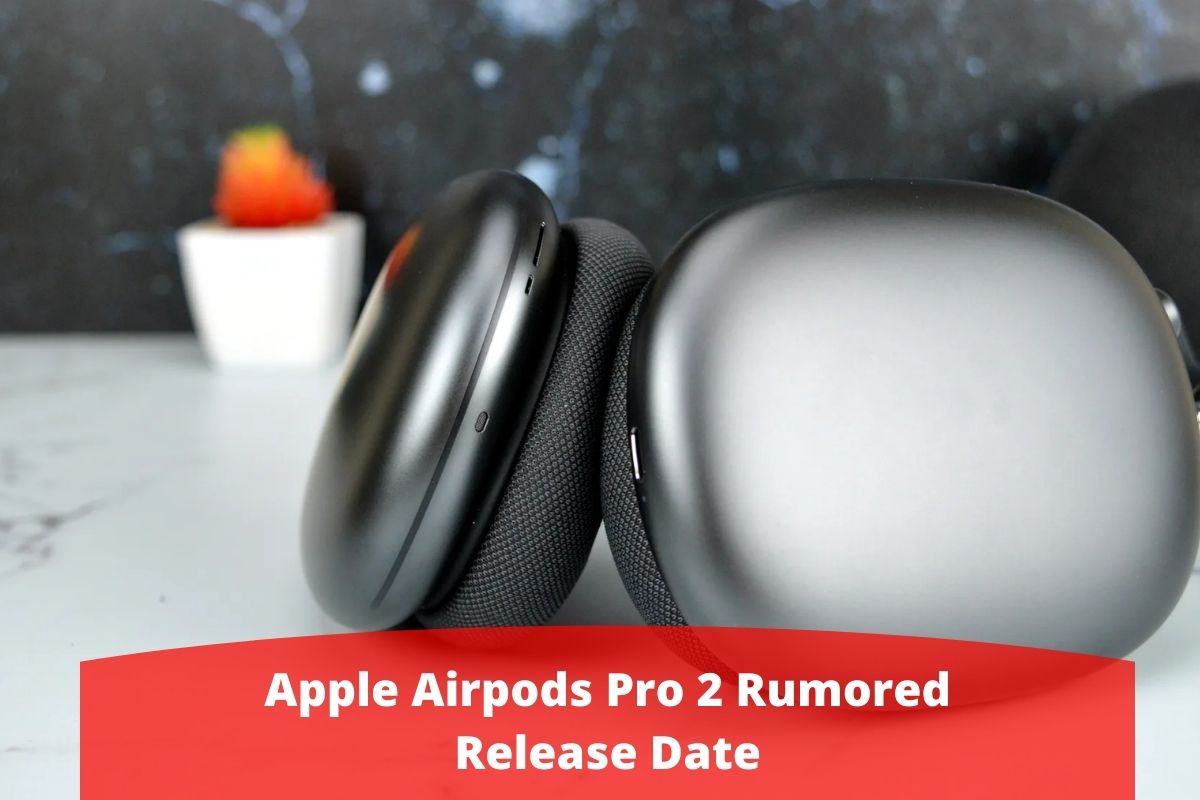 The Estimated Price Of The New Apple Airpods Pro 2
The original AirPods Pro retails for $249, making them the most expensive wireless earbuds on the market when they were first released. As long as they're selling well and there are a lot of AirPods deals, we don't expect Apple to lower the price. That's doubly true now that Master & Dynamic MW08 and Bowers & Wilkins PI7 are even more expensive alternatives.
@LeakApplePro, an Apple leaker on Twitter, claims that the AirPods Pro 2 will cost the same as the original. If major upgrades are implemented, Apple may feel compelled to raise the price by $25 or $50. Rumors that Apple will keep the price of the AirPods Pro 2 at $249 appear to be correct. This is especially true if the original AirPods Pro is discounted to make up the difference.
Apple AirPods Pro 2 Design
Mac Otakara is the source of the most recent information about the design of the AirPods Pro 2. There will be a more compact charging case for this model, according to a Japan-based site with connections to Asian supply chains and accessory manufacturers.
There are 46mm in height, 54mm wide, and 21mm thick dimensions listed. According to these alleged first images of the AirPods Pro 2, the AirPods Pro 2 may have a similar design to the current models. A lanyard hole and speaker holes on the bottom of the case, among other things, would make it slightly different.
According to Bloomberg, the AirPods Pro 2 could get a new look without the stems. According to Bloomberg's sources, a current prototype design resembles the Samsung Galaxy Buds Live more than the Apple AirPods. This potential redesign might already be on display in Apple's Beats Studio Buds, which are stemless and oval-shaped with a multifunctional button on the front.
Airpods Pro 2 Features
Sensors and exercise tracking capabilities on the rumored AirPods Pro 2 are said to be more fitness-oriented.
It's unclear exactly what these features are, but they could be similar to the Soul Blade earbuds' heart rate measurement or the Amazon Echo Buds 2's ability to track steps, distance, duration, calories, and pace in 'Workout mode."'
According to Apple executive Kevin Lynch, AirPods may soon include fitness tracking capabilities. The AirPods Pro 2 were not specifically mentioned by Lynch, but he did mention that the AirPods had "all kinds of potential" to utilize sensor fusion. An iPhone and an Apple Watch can use this to combine data from two sensors for more accurate tracking.
We can easily see how the AirPods Pro 2 could work with Apple's sensor fusion system since they already include accelerometers and gyroscopes in the current model. iOS 15's new features like walking steadiness would also be a good fit.
Only a few details about the AirPods Pro 2 have been released, but it's safe to assume that these earbuds will have many of the same features as their rumored siblings.
Apple Airpods Pro 2 Battery And Charging Case
Unfortunately, there is no information available on the battery life of the AirPods Pro 2, so we are left to speculate and rely on what we know about the original model's battery life. It is estimated that the AirPods Pro's battery life (4.5 hours) is inferior to that of the AirPods 3. (6 hours).
As far as I know, nothing will change. According to LeaksApplePro, the model will have "better battery life," even though playtimes could even be lower, depending on the specifications. 24 hours of total playtime is also what you can expect from the wireless charging case.
Apple's iOS 14 did include new battery management options, such as notifications and Optimized Battery Charging, a feature that learns your charging habits and only charges to 100% when necessary to keep your battery fresh. Given that the new AirPods 3 features MagSafe charging, the AirPods Pro 2 is likely to include it as well.
As for the IPX4 sweat and water resistance, MacRumors thinks this version will have it, which is something that no AirPods charging case has.
You should have a good idea of what this app is about. For the most up-to-date information, spread the word about this app among your loved ones. Keeping up with the latest technological developments is easy with Newsconduct.com.