Former co-CEO of Deutsche Bank and Indian-born Anshu Jain passed away after a nearly five-year struggle with cancer. Anshu Jain, 59, who passed away early on Saturday after a protracted, serious illness, was mourned by Deutsche Bank, the company said in a statement on Saturday.
In 2017, Mr. Jain received a diagnosis of duodenal cancer. A message from Anshu Jain's family read, "We are profoundly heartbroken that our beloved husband, son, and father, Anshu Jain, passed away overnight," according to a Fortune article. A mass of atypical, quickly proliferating cells called duodenal cancer can be found in the initial part of the small intestine. According to the family, Mr. Jain lasted four years longer than expected after receiving his original diagnosis "through a mix of thorough personal research, tactical skill, great caregivers, and sheer force of will."
Because relatively few patients reach these anniversaries, there are little credible statistics available for life expectancy for stomach cancer in the third, fourth, and fifth years. Anshu maintained his lifelong resolve to "not be a statistic" till the very end "the family claimed, as reported in the Fortune article.
Living In India
Jain, a native of Jaipur, graduated with honours from the University of Delhi with a bachelor's in economics and went on to get an MBA in finance from the University of Massachusetts Amherst. When he was named the Co-CEO of Deutsche Bank in 2012 after joining the company in 1995 to develop the bank's fledgling markets unit, he was one of the increasing number of executives of Indian descent holding top positions at multinational organisations. Mr. Jain began his career on Wall Street at the prestigious banking institution Merrill Lynch.
Also have a look at 
According to Deutsche, Mr. Jain was vital to the growth of the bank and helped to establish the company's worldwide capital markets operation. In 2010, he became control of the Corporate and Investment Bank business after being named to the management board of Deutsche Bank in 2009. He served as Co-CEO from 2012 until 2015.
Leadership At Deutsche Bank Pays Tribute
Christian Sewing, CEO of Deutsche Bank, said "Anshu was a brilliant leader who was passionate about his profession, according to everyone who worked with him. He inspired a lot of us with his enthusiasm and dedication to the business. His wife, kids, and mother are in our prayers and in our hearts. We'll pay tribute to his memory."
Alexander Wynaendts, chairman of the supervisory board at Deutsche Bank, praised Jain's accomplishments and said that he was instrumental in strengthening Deutsche Bank's position in its international business with businesses and institutional investors. Today, not only for Deutsche Bank but also for Europe as a financial hub, this is of strategic importance "Wynaendts stated. According to the bank, Mr. Jain received various honours from all over the world in recognition of his contributions to Deutsche Bank and the industry.
Awards And Acknowledgments
He received an honorary doctorate from the TERI Technical University in New Delhi, and the London Business School named him an Honorary Fellow. He was given the Risk magazine Lifetime Achievement Award in 2010 and 2012, the Economic Times of India named him Global Indian of the Year in 2012, and the Jewish Museum of New York honoured him in 2014.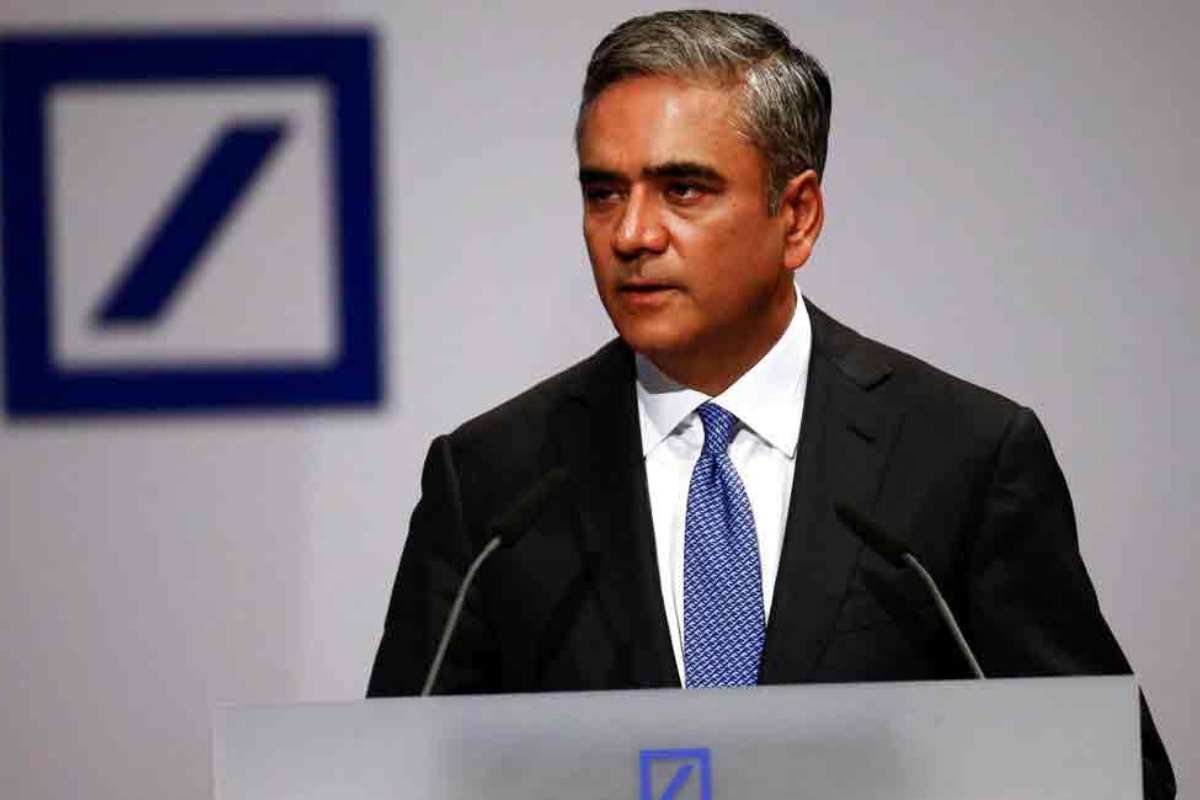 At the Jewish Museum's annual high-profile gala in 2014, Mr. Jain, who identified himself as a "Indian with a British passport who works for a German bank," said he had learned a lot from New York's Jewish community when he first moved to the city after completing business school at the University of Massachusetts Amherst. In addition to his contributions to the bank, he funded animal welfare initiatives in South Africa and his native India. Mr. Jain joined Cantor Fitzgerald in 2017 and served as its president after leaving Deutsche Bank.
Cantor Fitzgerald is a well-known global provider of financial services. Mr. Jain's death "overnight after battling a serious illness," according to Cantor Fitzgerald, was "unfortunately confirmed." According to Howard Lutnick, CEO of Cantor Fitzgerald, Mr. Jain was the "ultimate professional" who brought a plethora of knowledge and expertise to his position as President. He will be remembered as a remarkable leader, business partner, and close friend who will be sadly missed by everyone who knew him.
Also have a look at 
According to the organisation, Mr. Jain was vital in establishing and growing Cantor Fitzgerald's advisory, sales, and trading businesses. He also played a crucial role in leading the investment bank's Executive Committee, among many other achievements across the whole group of firms. Cantor stated that Mr. Jain was well known for developing Deutsche Bank's markets division and assisting in the bank's transformation into a prominent investment banking franchise. He had numerous positions at Merrill Lynch and Kidder, Peabody & Co. before that. He worked with international environmental and wildlife conservation organisations and served on the International Advisory Panel of the Monetary Authority of Singapore.
For more news like this stay tuned with newsconduct.com