Sonic prime season 2 release date: There are eight episodes of Sonic Prime, and, likely, your children have already binge-watched the entire season in a single sitting. It's only natural that you wonder if there will be a sequel. If you're looking, you can stop right here. In the following, we've detailed all we know regarding the second season of Sonic Prime. Sonic Prime, available on Netflix, is another TV show based on the Sonic the Hedgehog video game series.
WildBrain animated the kids' show and the studio collaborated with SEGA on production. In addition, the executive producers were from WildBrain, SEGA, Erik Wiese, and Man of Action Entertainment. Sonic and Dr. Eggman square off in the pilot episode.
Following his encounter with Dr. Eggman, which causes the universe to shatter and scatter Sonic and his companions throughout parallel worlds, Sonic must dash through the Shatterverse to find them and restore order.
Sonic the Hedgehog's voice actor is Deven Mack. As well as Brian Drummond, Ashleigh Ball, Adam Nurada, Shannon Chan-Kent, Kazumi Evans, Ian Hanlin, Seán William McLoughlin, and Vincent Tong provide their voices. Is there going to be a second season of Sonic Prime? So far, this is what we know. Sonic prime season 2 release date.
You can also check 
Sonic Prime Season 2 Release Date
There will undoubtedly be a Sonic Prime season 2. Netflix originally purchased 24 episodes of the animated series. Given that the first season only had eight episodes, we can expect more shortly as part of a second season. However, the second season's episode count is currently unknown. The remaining 16 episodes could be split into two seasons by Netflix, as is our expectation.
This means there will be sixteen episodes between the second and third seasons. In an interview with What's on Netflix, executive producer Logan McPherson revealed that they have already filmed additional episodes and will be released "in the not-too-distant future." I'm hoping that new episodes will be broadcast sometime in 2023. It's plausible, in my opinion. Netflix has not discussed the second season, but we should hear more about it soon. If there are further changes to Sonic Prime Season 2, check on Netflix Life. sonic prime season 2 release date.<
THIS is the next Sonic Redraw pic.twitter.com/dNj5gliBT3

— GamesCage 🎄 Hype Guy (@OnTheDownLoTho) December 16, 2022
/p>
When Is It Coming Out?
The release of Sonic Prime Season 2 is scheduled for 2023. Episodes of Sonic Prime Season 2 have been consistently published, making it one of the most popular shows on the air. The exciting storyline of Sonic Prime Season 2, which we have just provided a synopsis of, is likely a significant factor in the show's meteoric popularity. Sonic prime season 2 release date.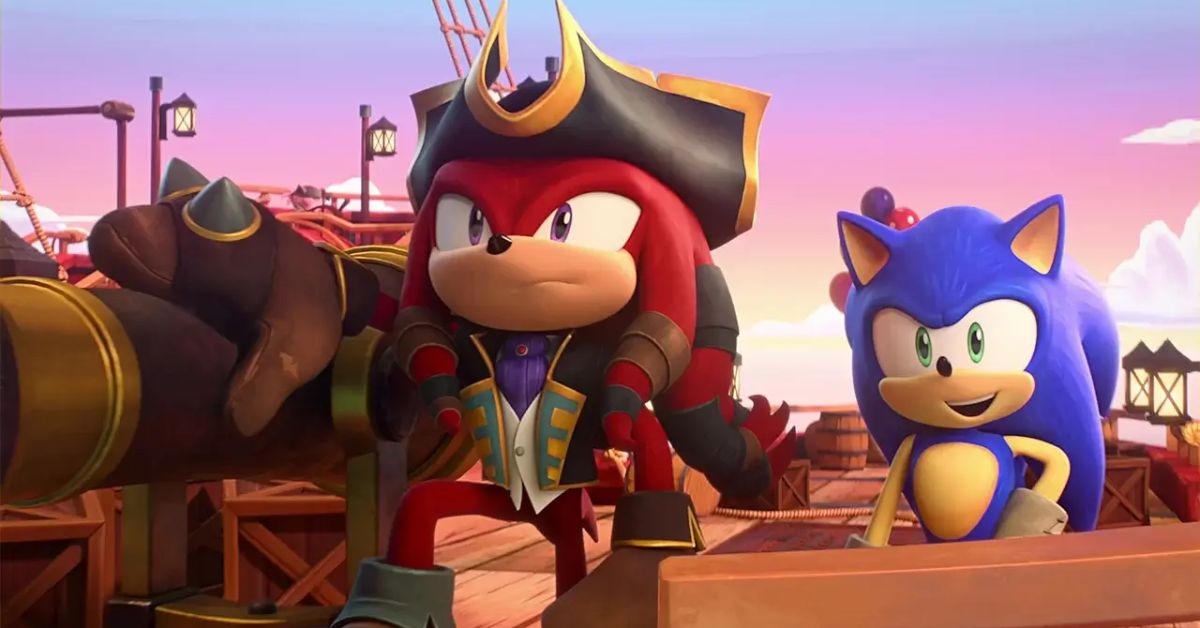 Sonic Prime Season 2 In Binge Watchers List
As a result of the lockdown that has been in effect since 2020, binge-watching television programs have become increasingly popular. They are not confined to a single geographical area or narrative style; it is now standard practice for series to experiment with new directions. Many of these Binge viewers have, for some time now, had Sonic Prime Season 2 on their list of shows to watch. Sonic prime season 2 release date.
You can also check
Sonic Prime Season 2 Highlights
Deven Mack and Kazumi Evans appear in Episode 2 of Sonic Prime Season 2. Watch the film with your loved ones; remember, these are just a few featured personalities. You can find the movie's cast, a trailer, and the release date. Many of these Binge viewers have finally vowed to watch Season 2 of Sonic Prime.
Final Lines  
Hope you found the information valuable; share your views with us in our comment section, and don't forget to visit our NewsConduct.Com for future updates and Celebrity News.