Fans of Loki should get ready for the trickster to come back. The second season of the sci-fi drama is now being filmed, and we now have a new trailer to prove it. The footage, which was shown at D23, supposedly showed Loki being ripped through time and then returning to the run-down TVA offices, where he hits a wall with a staff, which opens to show a statue of Kang the Conqueror, a famous time-traveling enemy.
Later, Sylvie shows up with a group of Loki variants in what looks like a London record store. At the D23 panel, it was also announced that Ke Huy Quan (Everything, Everywhere, All at Once) is joining the cast in a role that hasn't been revealed yet.
Director Kate Herron may have decided to leave Marvel after Loki's first season, but she has said she's "excited" to see where the show goes next.
Read on to find out more about Loki season 2, such as when it will be available on Disney Plus, who will be in it, and where the story could go next.
Loki season 2 Release Date Speculation
The second season of Loki will be on Disney Plus in the summer of 2023. At San Diego Comic-Con 2022, Marvel Studios said when the second season would come out.
In the Loki after-credits scene at the end of the series, Marvel confirmed that Loki would be back, but those who have been reading the news won't have been too surprised by the news. Pictures of the sets from the second season show that they have a 1970s theme. Filming for the second season began in June 2022 in the United Kingdom.
Before going into post-production for another half-year, the first season of Loki was shot for about six months (not counting a break caused by a pandemic). Nate Moore, the show's executive producer, told IndieWire in April 2021 that Loki is planned for "multiple" seasons, which suggests that it could go on even longer than the second season.
He said, "I think there's a lot of storytelling in Loki that is not only funny, smart, and irreverent but also works for more than one season." "I think that show is where Tom Hiddleston does some of his best work."It really is pretty cool. I think of all the great things he's done, but this show will show how many different sides he has and how big his range really is. I think a lot of people will be surprised by that show."
Loki Season 2 Cast
A lot of the cast will be back for season two, and Tom Hiddleston will play the title role again. The following things are true.Of course, he's not the only Loki around anymore, so we could see more of his other mischievous Lokis, like Sophia Di Martino's Sylvie, who has been the most well-known.
We might find out more about Debbie Oparei's "Boastful Loki" and Jack Veal's "Kid Loki," but it doesn't look like Richard E. Grant's "Classic Loki" will be able to recover from his encounter with Alioth. Still, the Lokis are known for finding sneaky ways to stay alive.
Fans will be interested to see what happens to the top TVA agents, who are now known to be brainwashed versions of themselves. In the last scene, Owen Wilson's Agent Mobius and Wunmi Mosaku's Hunter B-15 seem to have forgotten about Loki. If the comic books are any indication, we'll see more of Gugu Mbatha-Raw as Ravonna Renslayer since she's one of Kang the Conqueror's closest allies. In the series finale, the ruthless TVA judge goes on a search for free will.
But she might not stay for Loki season two. Instead, she might follow episode six's breakout star Jonathan Majors to Ant-Man and the Wasp: Quantumania.
Fans were thrilled to see the actor in the series finale (thank goodness it wasn't another Mephisto situation), where he gave an electric performance that drew from some truly iconic sources.
"The Wizard of Oz, Sunset Boulevard, Citizen Kane, and Willy Wonka and the Chocolate Factory were all popular cultural references," Majors told Empire Magazine. "You know, the archetype of the wizard and what he does when he's bored? And he starts to play tricks.
"I think He Who Remains is on the edge of these two things when we meet him. You really don't know where he is. And I think one of the bad things about it is that it's not clear what it means."
Director Kate Herron said that she felt a "big responsibility" to cast Kang correctly because of how important the character will be to the future of the MCU. She also said that the decision to hire Majors was made in collaboration with Ant-Man director Peyton Reed and Marvel Studios executives Kevin Feige, Lou D'Esposito, and Victoria Alonso.
She told The Hollywood Reporter, "We were all blown away by Jonathan Majors as an actor. I think everyone who knows his work is blown away by him." He's a great actor, and what I love about him is that he can play so many different roles.
"He's so different in everything he does, which is exciting when you want an actor to play a character who has a lot of different sides to him. So that was exciting for us."
Sasha Lane, who played Hunter C-20 on Utopia, seems to have left the MCU early. Renslayer killed her after she found out the truth about the TVA, but there could be other versions of her out there too. But one of the biggest changes in Loki happened behind the camera. Director Kate Herron surprised everyone by saying she won't be back for the second season.In an interview with The Hollywood Reporter, the director talked about her decision. "I would say that when I joined Loki, it was always going to be those six episodes," she said. We were treating it like a movie, and we were running it like a movie.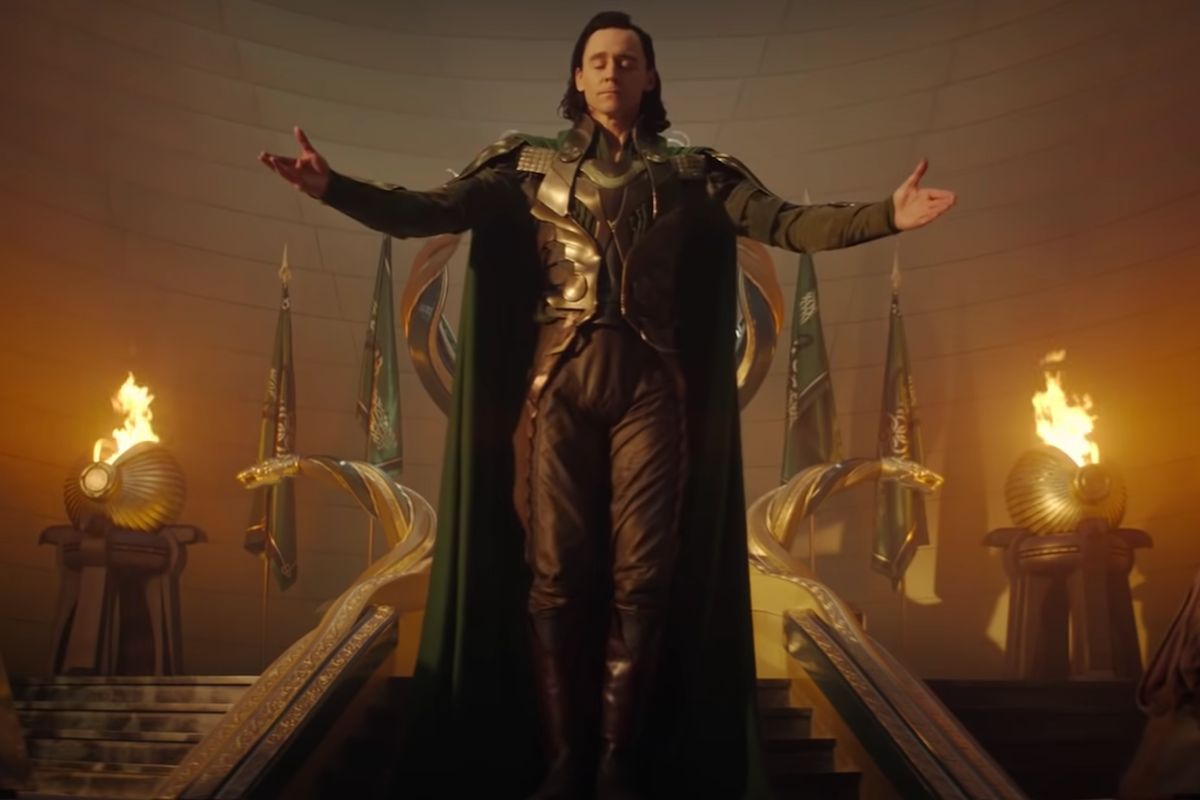 "It wasn't part of the showrunner system. So, directing these six episodes was a lot of work, and I put all of my energy and heart and soul into it. I put in all the things I liked about Marvel. So I've always planned to do only these six.
Loki season 2 Theories: What Could Happen Next?
Fans had been waiting a long time for episode six of Loki, which introduced Jonathan Majors as the comic book bad guy Kang the Conqueror – sort of. It seems that the strange person we meet in the last episode of the series is not the ruthless, crazy villain from the comic books but a more reasonable version known as "He Who Remains."
Read More:-
In the original story, He Who Remains and Kang are two different people. However, it looks like the characters have been combined in the MCU version to make the story flow better.
Even though his authoritarian control over reality as the TVA's puppet master can be seen as evil, this version of Kang has a good side as he tries to stop a terrible multiversal war from happening. After Sylvie kills him in the final moments, he says, "see you soon," as the Sacred Timeline splits into many different realities, one of which is sure to have a version of himself that is even more dangerous.
It's not clear if Kang will have a bigger role in season two of Loki since the character has already been confirmed to be in the next Ant-Man movie, which will come out in early 2023.
But even if the Kang subplot moves to the big screen, Tom Hiddleston's epic sci-fi drama will still have a lot to figure out as it deals with the effects of changing the timeline so that neither Agent Mobius nor Hunter B-15 can remember who Loki is.
From the shocking ending scene, it looks like Loki may have ended up in a universe where his adventures with the TVA never happened. It's not clear if Sylvie sent him there on purpose or if it's a sign that the universe is already out of control. Since a shrine to the made-up Time-Keepers was replaced by a huge statue of Kang at the TVA headquarters, this might be the work of an egotistical time traveler.
Judge Ravonna Renslayer, who left the TVA headquarters through a TemPad portal on a quest to find the free will, has also been left in the dark about what will happen next. In the comics, she falls in love with Kang the Conqueror and becomes his right-hand woman. It's possible that the two bad guys will meet for the first time in Loki's second season.
In an interview with Collider, Kate Herron talked about how the show was renewed, but she won't be back for the next chapter. Like everyone else, she has a lot of questions about where the story will go next."I would say that Marvel and Disney made that decision," she said. "I thought it was the best thing that could have happened to everyone who worked on the show." "They were just thrilled by the stories and the great work that the writers and actors were doing.
"I thought that was so cool because there are so many questions that still need to be answered. It's like, what happened to Renslayer? What does B-15 remember? What is her name? And, even more importantly, where the hell is Loki?
Herron said, "Yeah, I think there's still a long way to go." Even with six hours, we barely scratched the surface of who Loki is in the comics, so I think there's a lot more to learn about him.
Is there a Loki Season 2 Trailer?
As explained above, a trailer was only shown at D23 in September 2022, but the footage has not yet been posted online. We'll add the clip to this page as soon as we can.
We are here to able giving you the latest updates daily. Follow our website newsconduct.com and get all the updates.