Bridgerton mania has returned now that Queen Charlotte: A Bridgerton Story has been published. However, many are also wondering the same thing: when will season 3 of Bridgerton be released?
The six-part series will premiere on Netflix on May 4, 2023, and take viewers back to the world of Bridgerton by exploring Queen Charlotte's relationship with King George and her rise to power.
Unfortunately, Queen Charlotte will take over Netflix for the next few weeks. Thus, season 3 of Bridgerton may be delayed for several more months.
Find out when you can expect to see the third season of Bridgerton, along with specifics on the significant plot between Colin Bridgerton and Penelope Featherington.
When Will the Third Season of Bridgerton Be Available on Netflix?
Season 3 of Bridgerton on Netflix has no official release date as of yet, although it is likely to arrive in the second half of 2023. Production for the third season concluded in March 2023, so we still have to wait to stream the finished product.
Production on the second season of Bridgerton ended in November 2021, and the show premiered in March 2022. Season 3 post-production could take about the same time as season 2.
When Queen Charlotte: A Bridgerton Story premieres on Netflix in May 2023, the streaming service will devote its complete attention to that show before moving forward with the main series.
On the red carpet for the second season of Bridgerton in March 2022, executive producer Shonda Rhimes hinted to PopBuzz about the significantly shorter break between seasons 2 and 3: The period between seasons will be reduced because "we're already working on season 3."
What's Bridgerton Season 3 About? The Primary Couple?
Colin Bridgerton and Penelope Featherington will replace Anthony Bridgerton and Kate Sharma as the show's primary pair in season 3. (Those hoping for a romance between Benedict and Sophie must be patient.) The third season summary has been issued, including hints about a love relationship between Colin and Penelope.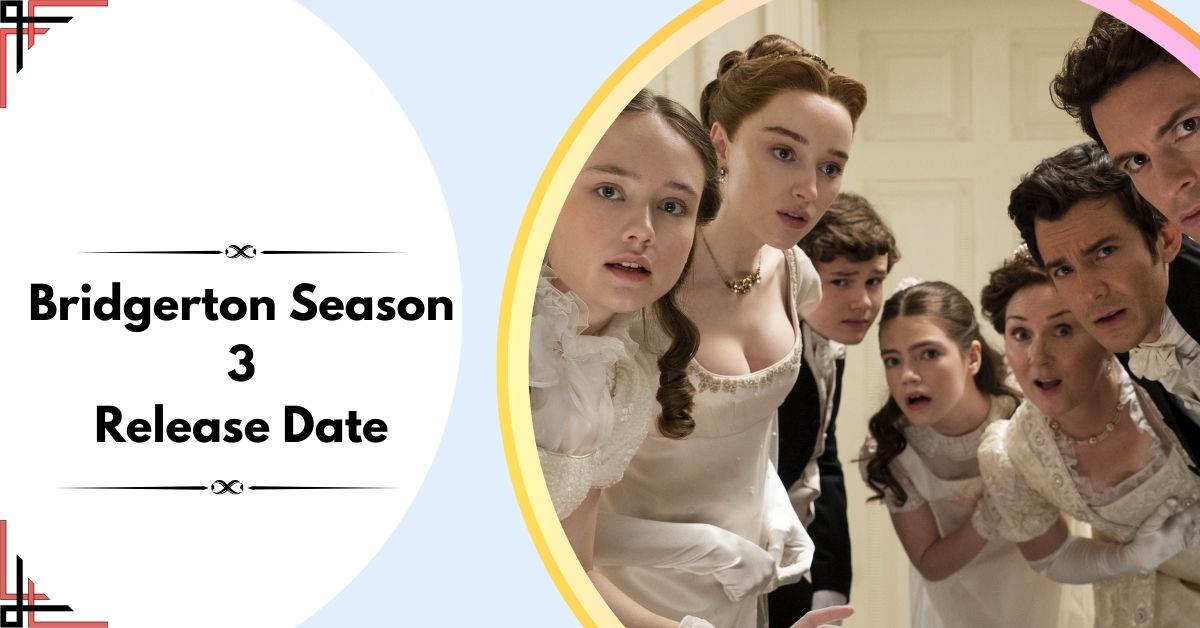 The season's description reads-
"Penelope has finally given up on her long-held crush on Colin after hearing his disparaging words about her last season." 

"She has, however, decided it's time to take a husband, preferably one who will provide her with enough independence to continue her double life as Lady Whistledown, far away from her mother and sisters. But lacking in confidence, Penelope's attempts on the marriage mart fail spectacularly."

"Meanwhile, Colin has returned from his summer travels with a new look and a deep sense of swagger. But he's disheartened to realize that Penelope, the one person who always appreciated him as he was, is giving him the cold shoulder. Eager to win back her friendship, Colin offers to mentor Penelope in the ways of confidence to help her find a husband this season."

"But when his lessons start working too well, Colin must grapple with whether his feelings for Penelope are truly just friendly. Complicating matters for Penelope is her rift with Eloise, who has found a new friend in an unlikely place. At the same time, Penelope's growing presence in the ton makes it all the more difficult to keep her Lady Whistledown alter ego a secret."
You can read about other series' recently confirmed release dates in the posts provided below:
Nicola Coughlan told Digital Spy that the prospect of filming the next intimate moments between Colin and Penelope was both "exciting and terrifying."
she said-
"I think because when I signed on to this show, because it's based on the books, I knew that her love story was coming at some point, but it felt like a moment in the very distant future. And I know her love interest already, it's Colin Bridgerton."

"Luke [Newton] and I, we used to joke about it all the time, and then it becomes progressively less funny and more intimidating as time goes on […] I'm interested in how it's gonna play out because she's quite modern a lot of ways in that she, she's a businesswoman. She's super serious about her career, but she also wants the love and the marriage she wants."
You can save our website,
News Conduct
, to your bookmarks and read our most recent posts to obtain additional information on other shows, series, and movies and their trailers, casts, and further discussion topics.