Women rule in Ahsoka, as one skilled Togruta can be seen in the new Star Wars series wielding a white lightsaber. Ahsoka, written by Jon Favreau and Dave Filoni and starring Rosario Dawson as Anakin Skywalker's misfit apprentice, is set to usher in the next chapter of the galaxy far, far away.
In 2008's lackluster Star Wars: The Clone Wars movie, Filoni, and George Lucas created the fan-favorite padawan, but she has since developed into a cornerstone of the brand through the Clone Wars series and Star Wars Rebels.
From "The Mandalorian" to "Tales of the Jedi," and even to a Young Adult novel titled "Ahsoka," Ahsoka has been included in it all. Ahsoka is taking the lead in her own series, and we've got the scoop on when to expect it, who'll be in it, and what they'll be doing.
Ahsoka release date
Ahsoka, who can complete the Kessel Run in less than 12 parsecs, is speeding toward a release in August 2023, the exact date of which is currently unknown. The remarkable talent roster for the eight-episode run reportedly includes three episodes directed by Filoni. In addition to directing, he is also producing the picture with Favreau and Kathleen Kennedy of Lucasfilm.
Episodes directed by Peter Ramsey (Spider-Man: Into the Spider-Verse), Jennifer Getzinger (Mad Men), and Geeta Patel (House of the Dragon) complement Filoni's abilities as a director. Star Wars veterans such as Steph Green (The Book of Boba Fett) and Rick Famuyiwa (The Mandalorian) are also present.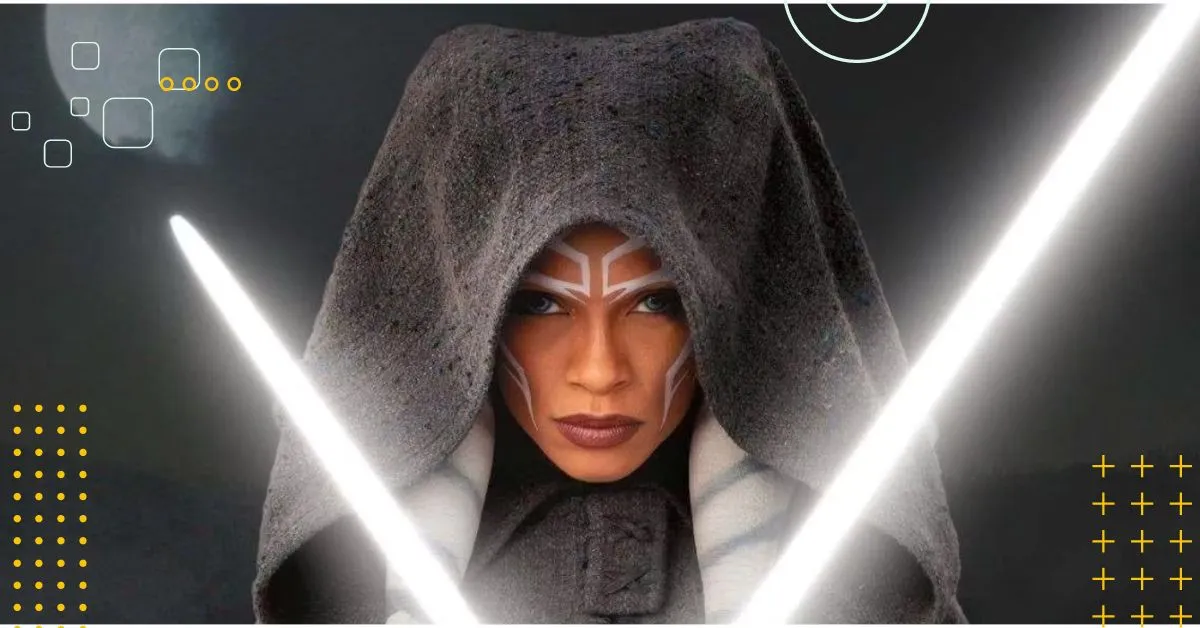 While a short teaser for Ahsoka was shown at Star Wars Celebration 2022, most fans had to wait until Star Wars Celebration 2023 to see the complete trailer. The presentation confirmed the cast and provided a rough premiere date of August on Disney+.
Ahsoka cast
The cast members confirmed for Ahsoka are:
Rosario Dawson as Ahsoka Tano
Natasha Liu Bordizzo as Sabine Wren
Eman Esfandi as Ezra Bridger
Mary Elizabeth Winstead as Hera Syndulla
Ray Stevenson as Baylan Skoll
Ivanna Sakhno as Shin Hati
David Tennant as the voice of Huyang
Genevieve O'Reilly as Chancellor Mon Mothma
Diana Lee Inosanto as Morgan Elsbeth
Hayden Christensen as Anakin Skywalker
Lars Mikkelsen as Grand Admiral Thrwn
Maurice Irvin as Senator Maywood
Jacqueline Antaramian as Senator Rodrigo
Nelson Lee as Senator Xiono
Erica Duke as Gran Senator
Wes Chatham as Captain Enoch
TBC as the voice of Chopper
Rosario Dawson will reprise her role as Ahsoka for the new show, succeeding Ashley Eckstein, who voiced the character for several seasons across The Clone Wars and Star Wars Rebels (and had a brief appearance in the upcoming film The Rise of Skywalker).
Her mentor, Anakin Skywalker, who is expected to appear in flashbacks or as a force ghost, will be reprised by Hayden Christensen, who was confirmed to be joining the cast in October 2021.
Star Wars Rebels Sabine Wren, played by Natasha Liu Bordizzo (The Society), was officially cast in the series in November 2021. At Star Wars Celebration 2023, many casting announcements were made, including Mary Elizabeth Winstead's confirmation that she will play Hera.
Asked what it was like putting on the Hera costume for the first time, she added:
"Pretty transformative. Obviously between the skin color and the contact lenses, the outfit, the jacket, the whole combination of everything – I was completely immersed in who she is."
Diana Lee Inosanto, meanwhile, confirmed her casting as Morgan Elsbeth, telling audiences:
"We all know that she's cold-hearted, frozen-hearted, but she's very loyal to someone, right? To Grand Admiral Thrawn… you're going to learn more about her background."
Ray Stevenson and Ivanna Sakhno came out on stage with the rest of the cast and announced that they would be playing Baylan Skoll and Shin Hati, respectively. Skoll is a former Jedi Master and Thrawn ally who escaped Order 66 by hiding out in the Unknown Region with his disciple, Shin.
If you are interested in finding out which streaming site offers your favorite series, read the following:
Meanwhile, a recognizable voice (or face) from the Clone Wars era is making a reappearance in the form of David Tennant, who will be playing Huyang once again. Filoni exclaimed, "Oh that's the Doctor." after recognizing Smith as the Time Lord once more. Identified as David Tennant. What a blessing it is to have him, he is the key to success.
But the most interesting development of late? At Star Wars Celebration 2023, when Lars Mikkelsen was introduced as Grand Admiral Thrawn.
He said:
"It's wonderful. Thank you so much People are so passionate about bringing this to life for you guys."
The clip also indicates that Genevieve O'Reilly will reprise her role as Mon Mothma, the former commander of the Rebel Alliance and a senator in both the Galactic and Imperial Senates who is now the chancellor of the New Republic.
O'Reilly has portrayed the part before, but only in cut scenes from films like Star Wars: Revenge of the Sith, Rogue One: A Star Wars Story, and Andor. Deadline reported that Wes Chatham, star of The Hunger Games, has been cast as a late addition to the film to portray Grand Admiral Thrawn's right-hand man following Star Wars Celebration.
Is there a trailer for the Ahsoka series?
Yes! At Star Wars Celebration 2023, a teaser trailer for Ahsoka was unveiled.
What Is the Plot of Ahsoka?
While, like with other current Star Wars projects, storyline details are being kept under wraps, we do have a clear notion of where Ahsoka's journey is headed. Ahsoka's motivation was made evident by the end of her episode of The Mandalorian.
After her battle with Morgan Elsbeth, Ahsoka made it plain that she has her sights set on another prominent enemy from Star Wars Rebels: Grand Admiral Thrawn, commander of the Chiss Empire.
Thrawn was one of the most merciless and formidable opponents the Rebel band had ever faced, pushing them to their physical and mental limitations despite having tangled with a number of Sith Lords and Inquisitors.
With both Thrawn and the protagonist of Rebels, Ezra Bridger, seemingly vanishing into the depths of space, the series finale felt more like a cliffhanger than an actual finish. Therefore, Ahsoka is not only a continuation of Tano's saga but also a direct sequel to Star Wars Rebels, since there is a significant probability that Ezra may still be out there if Thrawn is alive like Ahsoka believes he is.