Maya Hawke has become a national name because of her role as Robin Buckley in the Netflix series "Stranger Things." Maya Hawke Thurman, born on July 8, 1998, is the daughter of actors Ethan Hawke and Uma Thurman. She made her acting debut as Jo March in the 2017 miniseries Little Women. Maya has continued to achieve success ever since, with roles such as Annie Brown in "The Good Lord Bird" and Heather Watkins in "Fear Street, Part One: 1994."
Even though Maya is best known for her role as Eleanor in the Netflix film 'Do Revenge,' she has also dabbled in the music industry, releasing a number of singles and even two full-length albums. Fans want to know more about Maya's private life since she has had such a good career at such a young age and has multiple upcoming movies and shows in pre- or post-production. So, let's find out if Maya Hawke is now in a relationship. In this article, we will discuss Maya Hawke Dating. 
You can also check 
Maya Hawke Dating
A question regarding Maya Hawke's rumored boyfriend from an interview with The Sydney Morning Herald in 2017 brought the actress's personal life into the limelight. Maya stated that she had been in a relationship for about a year prior to the time of the interview, but that she was currently single and had no desire to date.
maya hawke please be my girlfriend pic.twitter.com/4qm7Qkhajt

— best of maya hawke (@badpostmaya) May 31, 2022
 A couple of years later, in 2019, Maya was said to be dating Gus Wenner, the CEO and President of Rolling Stone. But then they stopped showing up in each other's social media posts, and people stopped talking about it. Maya Hawke Dating.
Then, in the middle of the year 2020, rumors started spreading that Maya was dating Tom Sturridge, an actor. They were frequently seen out and about together. Both Tom (well known for his role as Lord Morpheus in "The Sandman") and Maya (who is much younger) neither disputed nor confirmed their connection.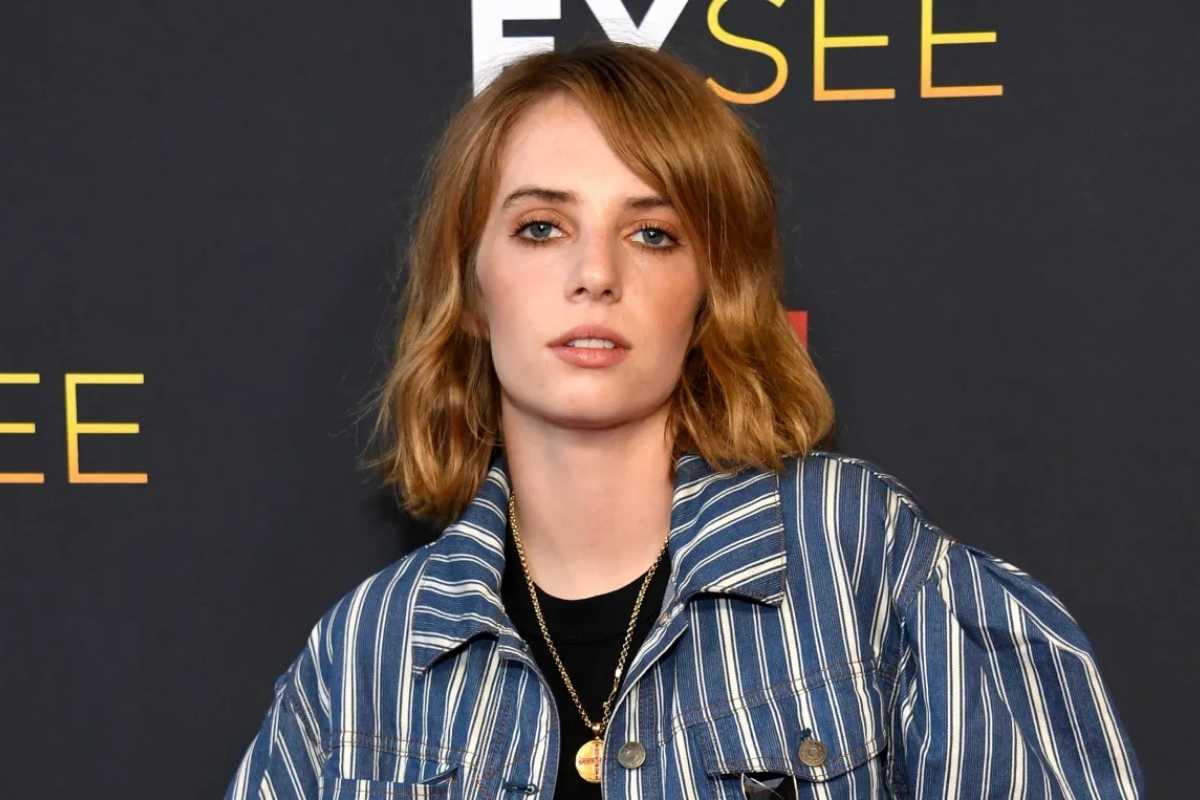 They were frequently seen together at public events in and around New York, but they never spoke publicly about their relationship. By early 2022, Tom and Maya were no longer seen together publicly, and the rumors around their alleged romance had gone down.
As an interesting side note, there have also been rumors about the actress's possible bisexuality. Many people have speculated that Maya is gay in real life because she has played two gay characters on screen (Robin Buckley in "Stranger Things" and Eleanor in "Do Revenge").
You can also check 
Maya Hawke Boyfriend
The 'Stranger Things star Maya Hawke has yet to comment on rumors that she is dating musician Spencer Barnett. Spencer is the son of Sloan Barnett, a former Manhattan district attorney, and Roger Barnett, CEO of the Shaklee Corporation.
In addition, Spencer is a promising musician; in 2017, he released his debut single, titled "Whatever," after receiving guidance from Third Eye Blind's Stephen Jenkins. The encouraging feedback spurred Spencer on to greater efforts. Spencer's debut EP came out in 2019, while his most recent song, "Dancing," was released the following year in 2021. As everyone is interested in Maya Hawke Dating. 
Despite the fact that Spencer and Maya have been sighted together at events and even shared a kiss, none of them have commented on the romance rumors that have been circulating about them. Readers should take such rumors with a grain of salt, however, as the two have not appeared in each other's social media and the relationship is not yet official.
Final Lines:
I hope you find our post valuable for you… Many thanks for taking the time to read this! If you appreciate it, please leave a comment and share it with your friends. There are other articles available on newsconduct.com