Former bandmate and close friend Graham Nash has stated that David Crosby dἰed from a second infection with COVID-19.
In January, at age 81, Crosby pἀssed away after a "long illness," the specifics of which were not disclosed at the time of his deἀth. However, Nash broke his silence on Friday, discussing Crosby's deἀth on the "Kyle Meredith With…" podcast.
Nash stated-
"He was rehearsing for a show to do in Los Angeles with a full band. After three days of rehearsals, he felt a little sick. And he'd already had COVID and he had COVID again. And so he went home and decided that he would take a nap, and he never woke up. But he dἰed in his bed and that is fantastic."
The rocker continued-
"I mean, the fact that he made it to 81 was astonishing.But [his deἀth] was a shock. It was kind of like an earthquake, you know? You get the initial shock and then you figure out that you survived. But these aftershocks kept coming up, and they're diminishing in size as I go along."
After being diagnosed with hepatitis C in the early 1990s, Crosby endured years of poor health. In 1994, Phil Collins paid for his liver transplant. Crosby felt "very healthy" in a 2002 interview with The Post and discussed his life-saving liver transplant.
The thankful musician said-
"I have seven extra years on my life after I was supposed to be deἀd. It's a slow-moving disease, and it'll take another 20 years for it to kἰll this liver. I'll take the 20 years. Hep C is one of the worst problems the world has to face."
Nash's announcement of Crosby's cause of deἀth comes just a few months after his moving eulogy for his longtime, on-and-off friend.
Nash and Crosby were estranged for many years, with Crosby saying in a 2021 interview with the Guardian:
"Graham just changed from the guy I thought was my best friend to being a guy that is definitely my enemy, so I don't see any future there at all."
However, after Crosby's pἀssing, Nash wrote a heartfelt tribute on Instagram.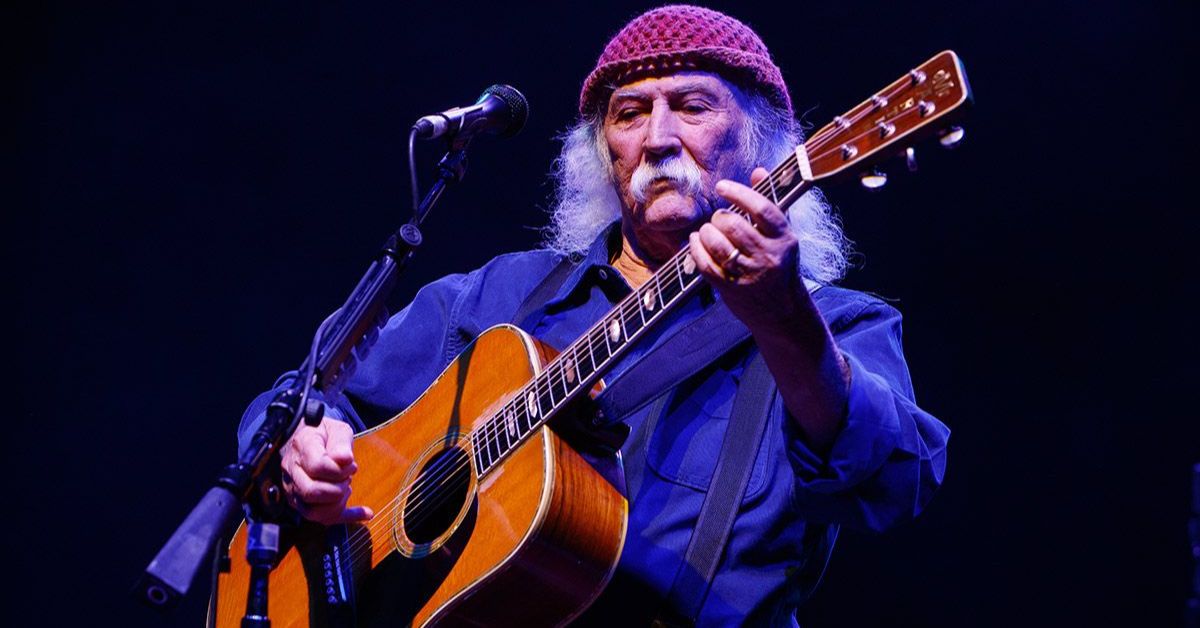 Nash wrote-
 "I know people tend to focus on how volatile our relationship has been at times, but what has always mattered to David and me more than anything was the pure joy of the music we created together, the sound we discovered with one another, and the deep friendship we shared over all these many long years."

"David was fearless in life and in music. He leaves behind a tremendous void as far as sheer personality and talent in this world. He spoke his mind, his heart, and his passion through his beautiful music and leaves an incredible legacy. These are the things that matter most."
In a February interview with AARP magazine, Nash stated that he and Crosby had begun making amends shortly before the latter's deἀth.
He told the magazine.
"The fact is that we were getting a little closer at the end. He had sent me a voicemail saying that he wanted to talk to apologize, and could we set up a time to talk."

"I emailed him back and said, 'Okay, call me at 11 o'clock tomorrow your time, which is 2 o'clock on the East Coast.' He never called, and then he was gone."
For the first time in three years, Crosby returned to the stage in February 2022 for a surprise performance in Santa Barbara, California. His four grown children and wife, Jan Dance, will carry on his legacy.