David byrne net worth: David Byrne is a Scottish-American musician who has worked as a record producer, actor, author, music theorist, visual artist, and director. He was born on May 14, 1952. He co-founded the influential American new wave band Talking Heads, where he would go on to serve as chief songwriter, lead singer, and guitarist. Byrne has dabbled in various mediums, from film and photography to opera and nonfiction, and has made solo albums in each of these genres. He has been inducted into the Rock and Roll Hall of Fame as a member of Talking Heads and has won an Oscar, a Grammy, a Tony Award, and a Golden Globe. David byrne net worth.
David Byrne Early Life
David Byrne, the eldest of Emma and Tom's two children, was born in Dumbarton, Scotland, on May 14, 1952. Byrne's family emigrated to Canada when he was two years old, settling in Hamilton, Ontario. When Byrne was eight years old, his family uprooted and settled in Arbutus, Maryland, in the United States.
Byrne was self-taught as a child, mastering the instruments of the guitar, violin, accordion, and harmonica. Byrne's reel-to-reel tape recorder for multitrack recordings was modified by his father, an electronics engineer at Westinghouse Electric Corporation.
Byrne started his music career in a young band named Revelation while studying at Landsdowne High School. Later, he and Marc Kehoe formed the musical duet Bizadi. Byrne received advanced training at the Maryland Institute College of Art and the Rhode Island School of Design.
He eventually quit school and started a band with his friend Chris Frantz called the Artistics. Byrne moved to New York City after the band broke up, and he was soon joined there by Frantz and his girlfriend, Tina Weymouth.
You can also check 
Talking Heads
The rock band Talking Heads was formed in 1975 by Byrne, Frantz, and Weymouth. Jerry Harrison joined the band two years later to play keyboards and guitar and provide background vocals. After the success of the single "Psycho Killer," the band published its debut album, "Talking Heads: 77."
Explore "Theater of the Self," a special online exhibition of #DavidByrne's lenticular artwork images, now on view through January 28, 2023. https://t.co/r5bHmHsfhm pic.twitter.com/4vlztFV5Ag

— Pace Gallery (@PaceGallery) December 21, 2022
over the next three years, Talking Heads released three albums produced by Brian Eno to widespread acclaim: "More Songs About Buildings and Food," "Fear of Music," and "Remain in Light." After a brief interruption, the band's 1983 single "Burning Down the House" from the album "Speaking in Tongues" became a financial success.
The following year saw the debut of "Stop Making Sense," Jonathan Demme's critically acclaimed concert film featuring the band Talking Heads. The band's popularity skyrocketed after their gold-certified album "Little Creatures" was published in 1985. "Naked" was the final studio album by Talking Heads, released in 1988. Without Byrne, the band went by Shrunken Heads and released an album in 1996 under that moniker. David byrne net worth.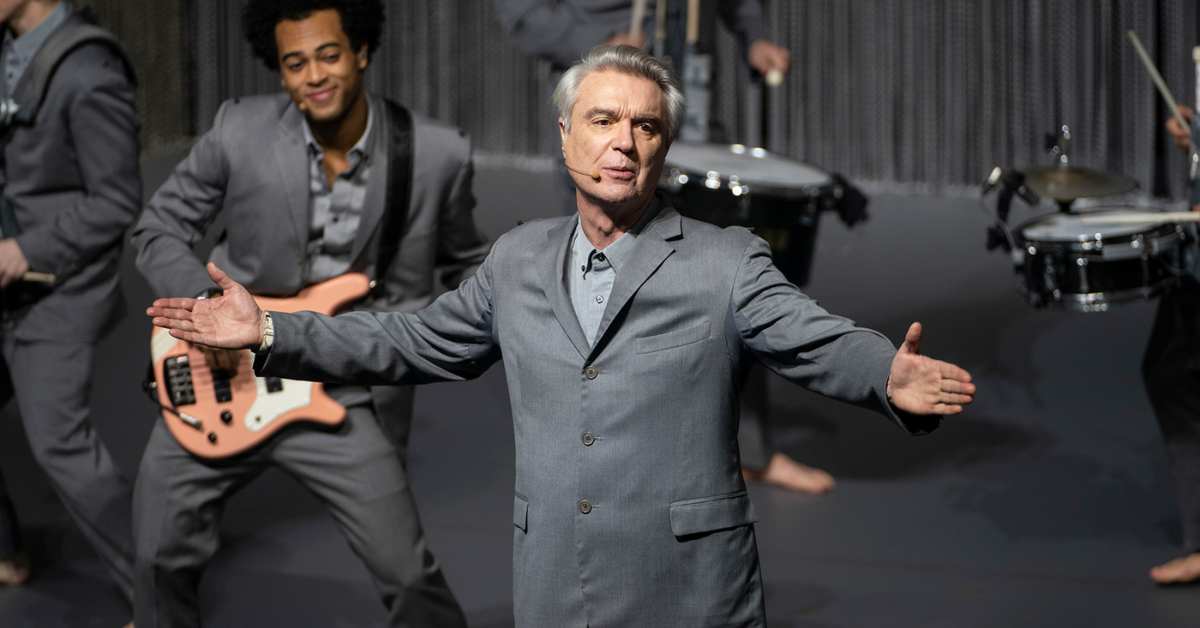 Solo Music Career
Byrne released many solo and collaboration albums while still active with Talking Heads, including 1981's "My Life in the Bush of Ghosts," which he co-produced with Brian Eno. Eventually, in 1989, after Byrne had left Talking Heads, he released his debut solo album titled "Rei Momo."
It featured various musical genres, including Afro-Cuban, Brazilian, and Afro-Hispanic. A year later, in 1992, Byrne released "Uh-Oh," another solo effort. A self-titled album by David Byrne was released the following year (1994), from which came the hit songs "Angels" and "Back in the Box."
His later solo efforts included Feelings, Look into the Eyeball, Grown Backwards, and Everything That Happens Will Happen Today, on which he reteamed with Brian Eno. "Love This Giant," a joint album by Byrne and St. Vincent, was released in 2012. To widespread praise, he dropped his eleventh solo studio album, American Utopia, six years later.
It was nominated for a Grammy in the Best Alternative Music Album category, and its lead single, "Everybody's Coming to My House," was a hit. Also, "American Utopia" inspired massive touring poetry, dance, and theatre extravaganza. Byrne, meanwhile, manages the Latin American and African music company Luaka Bop as a record executive. David byrne net worth.
David Byrne Net Worth
Musician, actor, director, and record producer David Byrne has an estimated net worth of $60 million. Among music fans, David Byrne is universally recognized as the frontman for the band Talking Heads. Aside from his work with the band, he has also recorded several solo albums and contributed to film, photography, literature, and theatre. His musical "American Utopia," which premiered on Broadway in 2019, will be adapted into a Spike Lee–directed concert film the following year. David byrne net worth.
You can also check 
David Byrne Personal Life
Toni Basil, a singer, actor, choreographer, and filmmaker, and Twyla Tharp, a dancer and choreographer were two of Byrne's exes in the early 1980s. He met his future wife, costume designer Adelle Lutz, in Japan in 1982; they wed in 1987 and had a daughter, Malu, in 1989. Byrne began dating art gallery sales director and curator Louise Neri after his 2004 divorce from Lutz. Furthermore, he dated the artist Cindy Sherman for a while. Byrne was born in the UK but now calls New York City home. Although he has not received an official diagnosis, he believes he has Asperger syndrome. David byrne net worth.
Final Lines
Hope you found the information valuable; share your views with us in our comment section, and don't forget to visit our NewsConduct.Com for future updates and Celebrity News.