What Happened to the Hater App: Usually, users of dating apps are paired with those who share their interests and who find them physically attractive. The Hater app carried this out, but where did it go and what became of it afterward is a mystery. If you, too, have wondered whether or not the Hater App is any good, then you need not fear; you will find all the information you seek right here. Discover the Fate of the Hater App in the Related Article.
What Is A Hater App?
You'd think that with all the different dating apps out there, you'd be able to find someone to spend the rest of your life with. The most well-known dating apps are probably Tinder, Bumble, and Hinge, but there are plenty of others to try that offer new and exciting approaches to meeting possible partners.
What if, instead of being matched with someone because they share your interests and you both happen to be physically attractive, you were paired with someone because you both share the same dislikes? That's precisely what the Hater app achieved.
The 2016 creation, Hater App, had its origins as a practical joke before finding success in the digital sphere. People were first intrigued by the service because of its claimed ability to pair them up based on their dislikes. Your best possible match is calculated automatically based on your swipes.
Right-swiping someone else on Tinder is the surest way to end up with that person in a relationship, and since it's anonymous, haters may hate each other. However, you are limited to one message every twelve hours for non-matches. The corporation also features a list of the top "hates" in each state.
Recent Articles
"In the meantime though, you can find Mark Cuban on the app. He's been using it since the episode was taped this summer, but he keeps getting reported because people think he's fake. It's him."
https://t.co/pBPcS1U88H

— Hater (@LoveThroughHate) November 27, 2017
What Happened To Hater App?
Upon its introduction in 2017, the app quickly surpassed a million downloads in the first year. In addition, after word of the beta program got out, 35,000 people signed up. Brendan clarifies that the intention of the app is not to spread hatred by highlighting people's perceived flaws, but rather to facilitate connections through shared dislikes.
In an interview, he said that the app's foundation is based on two traditional dating tenets: sexual attraction and intellectual stimulation. The hater app, despite having a still-live website, is no longer distributed through the App Store, and the associated Twitter account has been inactive since 2018.
There has been no official word from the corporation as of yet regarding the completion of this transaction. According to an interview Brendan gave to CNBC in 2018, the app was not making a lot of money at the time, so they were planning to implement premium memberships and advertising. Users of Reddit in 2019 said they had a hard time meeting new people.
Recent Articles
How Was Hater App Created?
A former Goldman Sachs employee who decided to pursue humor is responsible for creating the Hater app as a joke. After setting up a profile, users can find potential mates by swiping left or right on a variety of themes to show their level of interest. Brendan took his idea for a dating app to the TV show "Shark Tank," where the idea was backed by Shark Mark Cuban, who gave him a seed investment of $200,000;
nevertheless, Brendan ultimately received $1 million in venture capital funding. Over a million people downloaded the dating app in its first year after it was published in 2017. Brendan also emphasized that the program was not intended to malign individuals or groups, but rather to unite people over shared frustrations.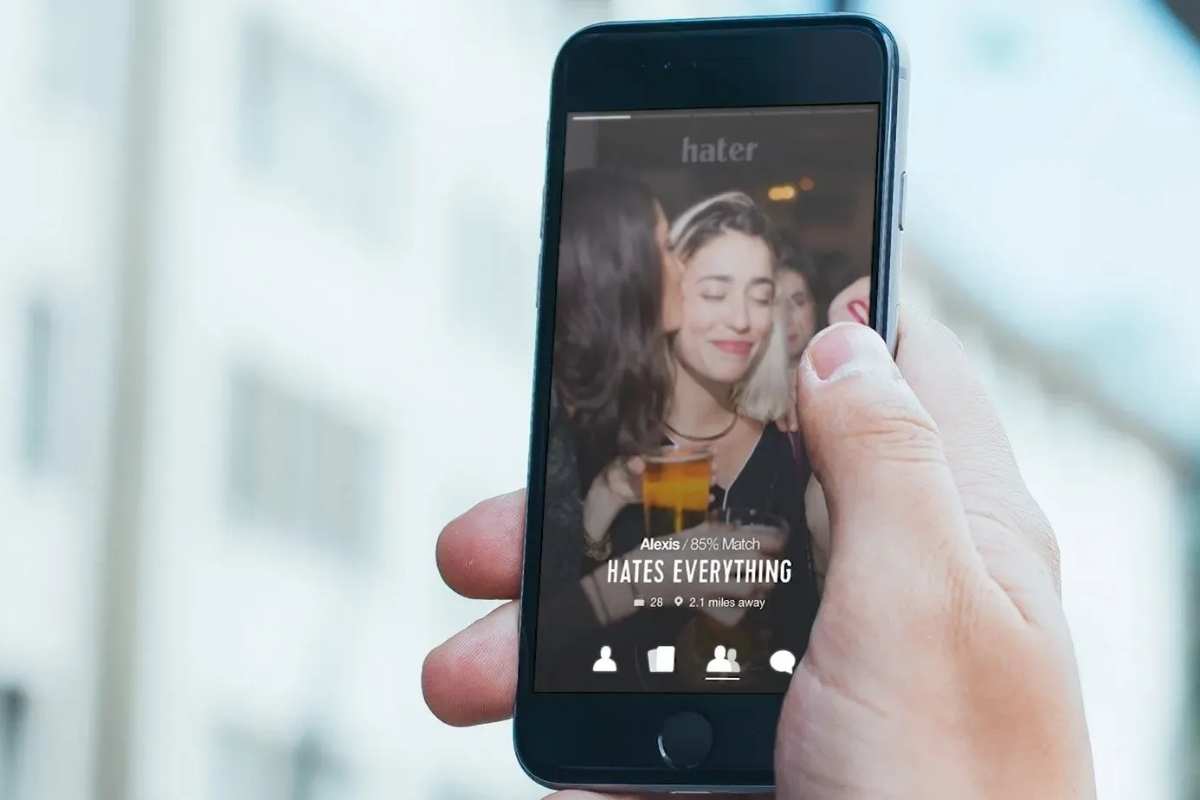 Hater App Worth
Brendan presented Hater to the Sharks in the hope of securing a $200,000 investment in exchange for a 5% stake in the company. Before demonstrating the app to the Sharks, he described its operation and its features.
On a screen, he presented a number of topics and polled the Sharks, seeking their positive, negative, or neutral opinions. According to the results of the experiment, Rohan and Barbara make a good match. There are currently over 500,000 users of the app, however, it has not been monetized.
To get things rolling, he cashed out his 401(k) and secured $500,000 in seed funding. Mark estimated that between 8,000 and 10,000 people used the site on a daily basis, which he considered a moderate number.
Since he has no options, Rohan must leave. Barbara wants an immediate response to her offer of $250,000 for 5%. Then Lori stepped in, offering $200,000 for 10% ownership and a promise to establish the app as a brand.
Barbara left because she has not heard back from Brendan. Mark said he could obtain famous people sponsorship deals and offered $200,000 in exchange for 7.5 percent + 2.5 percent advisory shares.
After Brendan indicated an interest in meeting with Robert, Robert made an initial offer of $250,000 in exchange for 15%, with an additional $250,000 from Barbara bringing the total to $500,000. Mark has gained Brendan's acceptance of his proposal. Mark Cuban agreed to invest $200,000 in the Hater Dating App in exchange for 7.5% + 2.50% Advisory Shares.
Recent Articles
What Happened To The Hater App After The Shark Tank?
In the first 12 months after its 2017 release, the hater dating app was downloaded over a million times. Moreover, after the beta program was made available to the public, 35,000 people signed up to try it out.
Brendan emphasized that the goal of the app is not to demonize any particular group or person, but rather to foster friendships via shared aversion. There are two main tenets of dating that he admits the program is built on: physical attraction and sharing of perspectives.
The dating app may have been popular at first, but its reign was brief. While the Hater app's website is still live, it has been removed from the App Store, and the company's Twitter hasn't been updated since 2018. In addition to Brendan Alper (CEO and co-founder), the current Hater team consists of Joel Idelson (marketing advisor) and Stefan Wirth (CTO).
For more articles like this stay tuned with newsconduct.com