Renewed in October 2021, You season 4 will be featuring White Lotus star, Lukas Gage who is now officially a part of the cast. The white lotus star will be a recurring member of season 4 and will help Joe figure out things.
The role of the White Lotus star has been confirmed and made official by Netflix via Twitter. You can find all the details about his recurring role below.
White Lotus star Lukas Gage New Role
White Lotus Lucas Gage will be taking on the role of Adam, a young wealthy man who will do anything to prove himself. The hit show, White Lotus star Lukas Gage's character description has also been provided.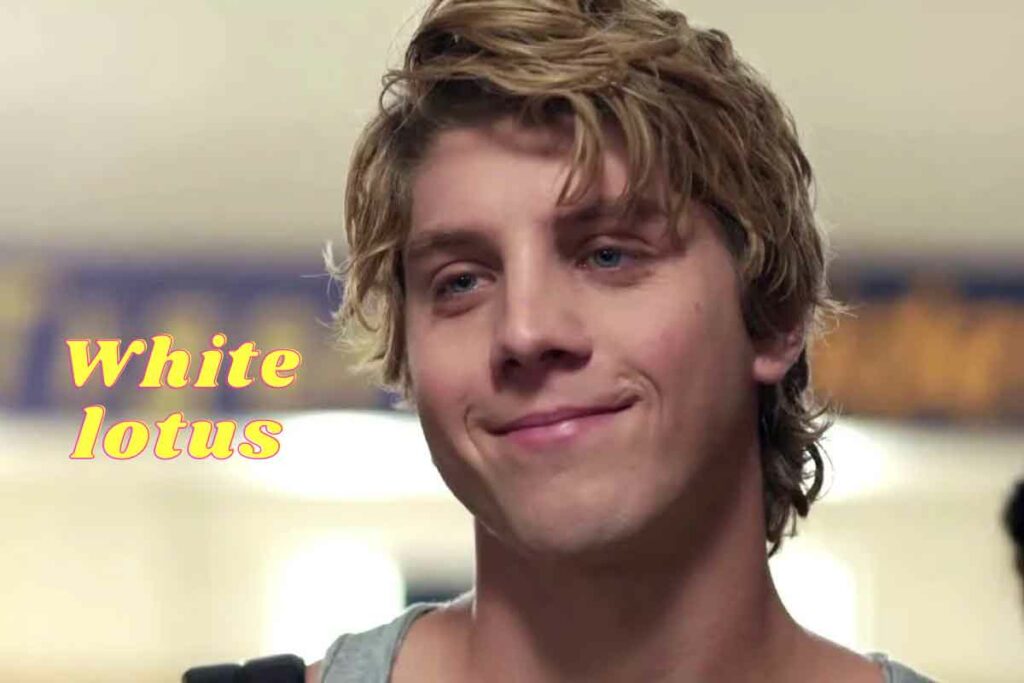 And it seems like he will be just as messy of a character as Joe is.  The official description for White Lotus Lucas Gage's character Adam is:
"Famous for spectacularly failing to meet the standards of his successful, venerable family. An entrepreneur and a gambler, Adam is a warm and funny party host and fast friend. But underneath, Adam is hiding a trove of secrets and papering over problems with heavy self-medication.
Determined to prove himself, Adam's taking big, risky swings, living by the truism that a good businessman does absolutely anything he can get away with. Does he love his wealthy, titled girlfriend, or is he using her? There's no doubt he's manipulating his friends; the only question is how far he'd go."
So it seems like white lotus star Lucas Gage will be making the upcoming season, even more, crazier than all the previous seasons.
Read More: Demon Slayer Season 3 Officially Confirmed by Ufotable With a New PV
Previous Works of White Lotus Lucas Gage
White Lotus star Lucas Gage has quite the future. He has already been a part of several projects including Down Low, Euphoria, White Lotus, Hulu's Love, Victor, Peacock's Angelyne, and now Netflix's You Season 4.
Who Else Will Be a Part of Season 4 Besides White Lotus Star?
Other than White Lotus star Lucas Gage, here are some of the cast members we think will be coming back for You Season 4.
Penn Badgley as Joe Goldwin

Victoria Pedretti as Love Quinn (in the form of flashbacks)

Tati Gabrielle as the librarian Marienne

Saffron Burrows as Dottie Quinn
Besides these, we are sure there will be more new faces in You season 4 but they still need to be made official by Netflix.
Lukas Gage is coming for You.

In @YouNetflix Season 4, Gage plays Adam, the warm, funny, and hard-partying son of a wealthy family who is famous for failing to meet their standards. But the one thing he did learn from his parents is to do whatever it takes to get what you want. pic.twitter.com/Hr9tQnmk2r

— Netflix (@netflix) February 17, 2022
When will White Lotus Lucas Gage You Season 4 release?
An official release date for You Season 4 starring Penn Badgley and White Lotus Lucas Gage still has to be announced. But we think it will be released in late 2022 or early 2023. Moreover, as soon as an official release date or synopsis of You season 4 4 starring White Lotus Lucas Gage is announced, we will share it here.
Latest Post: Reveal Trailer Rumors Confirmed by GTA 6 Insider