Will there be a season 12 for Shameless? Is it in the production for a powerful comeback, or is it finally time to say our goodbyes to the Gallagher family? Today we will be doing an in-depth discussion of the Shameless season 12. But before doing that, let us find out why there is so much buzz around this TV show.
The first season of this black-comedy family drama, based on a British series created by Paul Abbott, first premiered on 9th January 2011.
Then this show had a long and successful run of 11 seasons that lasted ten years. Shameless reflects the lifestyle of people living in the south side community of Chicago following the story of a debilitated family. 
The protagonist of Shameless is Frank Gallagher, and the complete storyline revolves around him and his behavior with his family. Frank is shown to be a single dad of six brilliant kids whose lives have become pretty hard because of their alcoholic and patriarchial father.
Though somehow, they have managed to fight against all odds and have found ways to make their way. Fiona is the eldest of the children and is regarded as the most strong. Gallagher may not like to be any family that you've come across, but they are not at all sorry for being who they are!
Shameless is a mature primetime show that airs on Showtime. The show has received an R-rating as it includes explicit scenes of both male and female nudity, so it is clearly not a show for kids and needs strict parent supervision.
Talking about rating, Shameless has received a sensational rating from various rating platforms. Rotten Tomatoes has rated Shameless 82 out of 100 on the Tomatometer. Another rating platform, Rating Graph, has scored the show an 8.4 out of 10 overall ratings.
The gripping storyline of Shameless is intriguing and can hold onto your attention. So with such an exciting story and cast, will Shameless return with a season 12? Keep on reading to get your answers!
Shameless season 12 Release Date
Showtime aired season 11 of Shameless on 6th December 2020. It consists of twelve episodes, with the finale premiering on 11th April 2021. 
The showrunners have stated that season 11 will be the franchise's final season. Even the show's official description featured phrases like "The Last Call for Gallaghers," hinting that season 11 will be the franchise's final chapter. 
Gary Levine, who is the President of Entertainment of Showtime, has also revealed that season 11 will be concluding the journey of Frank Gallagher and his children. So we can finally say that season 11 is the final season for the Shameless franchise. We know that it is unfortunate news for the viewers, but it is what it is!
Now to discuss the future prospects for Shameless is absolutely pointless, but we still have some good for all the fans out there. Showtime has made an announcement that revealed that there is an upcoming series, Shameless Hall of Shame. This will be a six-episode limited series that will provide a retrospective look at each character's life.
We hope that this attempt from Showtime to end the franchise and tidy up the whole situation. And if there is any chance we can get Shameless season 12, they come up with it.
Most recent post: Mare of Easttown Season 2 Release Date and Renewal Expectations
Shameless Season 12 Cast
By now, it is crystal clear to us that there will be no season 12 of Shameless, and no official announcement is forthcoming for Shameless.
But we can still virtually expect every character to return in the following season. We can also anticipate seeing some new faces get featured on this show if it ever comes out. Also, some recurrent faces might get featured. 
This show has featured some exceptional and talented faces who have done fabulous jobs with their acting. Frank, who is the star of the show, is played by William H. Macy. Fionna Gallagher is another powerful character of this show, portrayed by Emmy Rossum. Steve Howey & Shanola Hampton plays the role of Kevin Ball & Veronica Fisher.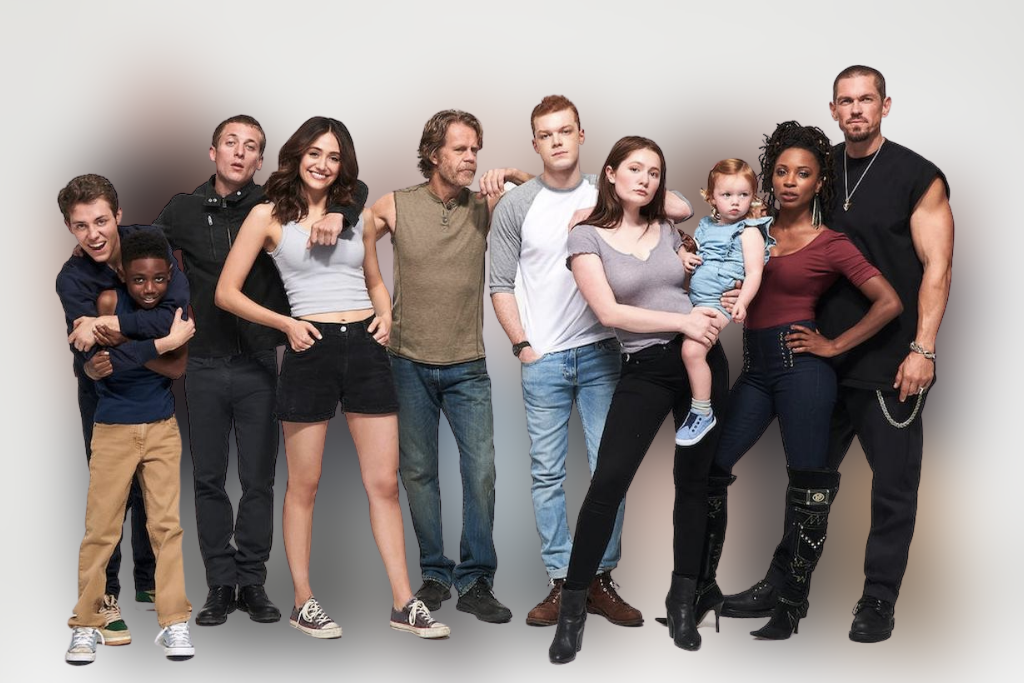 Shameless Season 12 Plot
The showrunners sadly discontinued the show last year. They said and, we quote, "We just thought 11 seasons was a huge fat number. We just felt it was time, and we loved the concept of giving John and company an opportunity to conclude it on a high note, to be able to shoot for that landing."
But this does not mean that this could be the end of the entire Gallagher family and certainly not for the Gallagher siblings. If the show gets revived in the future, we might see storylines focusing on the six children of the Gallagher clan.
By the end of Season 11, we saw all of the siblings' lives take a new direction, and they strive to fit into new roles that life had to give. Lip and his girlfriend, for example, may or may not have a second child because they struggled to support their son. All we can say is that there is an immense potential for the show's revival, and we will be rooting for Shameless season 12.  
We hope you got all the information related to Shameless season 12. Just bookmark us keep checking us for any updates.
Shameless Season 12 Trailer
There is no trailer for season 12 of Shameless because season 12 of this show is never coming. But if season 12 ever releases and so odes the trailer, then we will be the first one to inform you about that.
Most recent post: My Brilliant Friend Season 3: Release date, Plot, and Cast