Welcome back fam! Today we are here discussing the most awaited animated series One Piece. All the fans of one piece have been waiting for the next episode of this Manga and we finally have every detail you need to know about this upcoming episode 1040 of one piece. 
Along with that we have also covered the release date and some spoilers about the upcoming episode.
As we have seen in the last episode of one piece we could see that Momonosuke heard someone from behind calling his name loudly.  At the same time in this episode, there was a big fight between the law and kid with Charlotte Linlin.
In this fight both the parties had been launching some explosives on each other and the fight was finally dominated by kid and law. However, we have yet to see who won the fight at the end which would be seen in this episode.
Price, Specs, and a Release Date for the New Mini Electric Have Been Discovered
One Piece Chapter 1040 Release Date
Before moving on anything further let's discuss the release date of this upcoming chapter of one piece. Chapter 1040 of one piece is named" words that have no effect on a new generation" and trust me you are going to get a lot of spoilers today regarding this upcoming episode. 
This latest episode is going to be released on 13th February 2022.  Other than all the Manga of Eiichiro Oda's chapter 1040 is going to be available online at Manga Plus and Viz.
And as per the release timings of all these episodes, the first episode is going to be released in Japan at midnight. After that, it will be released worldwide for all the fans and the timing will differ accordingly.  Below mentioned is the list of the places in which the one-piece chapter 1040 is going to release worldwide:
Pacific Time: 7 AM
Central Time: 9 AM
Eastern Time: 10 AM
British Time: 3 PM
European Time: 4 PM
India Time: 8.30 PM
What should you expect from One Piece chapter 1040? (Spoilers about the episode)
As the release date arises closer for this upcoming chapter of one piece we have gathered everything you should be knowing about chapter 1040.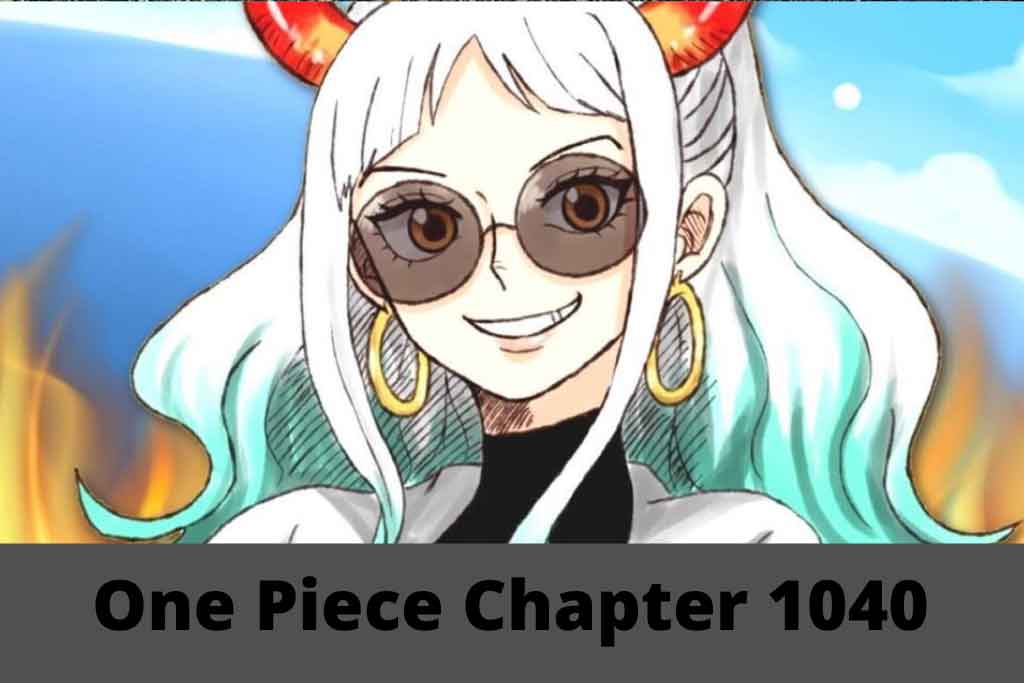 As the fight between Kid and law with Big mom will continue in this episode Charlotte Linlin will be seen using life or slave and would be pulling lifespans from everyone around her.  However, life and slave didn't affect big mom in any way but it had affected kids and law a lot.
After this law tries to stop Linlin by using his different techniques which he had learned from Nagi Nagi No MI power. This power is also known as Room: Silent.
At the same time, Kid started firing continuously at the floor where Big Mom was standing and later on the floor collapses with Big Mom falling with it. We would also be seeing that Big mom at the same time accidentally punches one of the frozen bombs and that had let the bomb explode.
  While falling Big mom started to think of Gol D. Roger and says that she should have shared everything about one piece and the location where is situated with him.
Furthermore, At the end of episode 1040, we will see Big mom falling inside the hole which was earlier created by Law while he was fighting with Wanokuni.
As she falls down she shouted Damn you Kid and law and also added that she is not going to die easily. And with that, the narrator announces that Kid and Law won the war at the end.
Till then stay tuned with us for all such amazing updates about your favorite shows and favorite characters. 
Futurama Hulu: Release Date Rumors, Voice Actors, News, Trailers, and More for Futurama on Hulu