Futurama is one such series that needs no introduction because this adult animation sitcom is America's one of the most favorite comedy shows. Matt Groening is also the executive producer of Futurama, who has also created The Simpsons. 
Futurama had first aired on 28th March 1999 on the Fox Entertainment channel. Then the show was discontinued in 2003 by the Fox Entertainment Channel.
Then again, in 2007, Futurama gained its revival through Comedy Central. This revival of Futurama saw three more seasons going into production. Futurama aired on Comedy Central from 2008 to 2013, following its first relaunch.
Futurama is a sitcom that takes place in a workplace. And the plot is about narrating the story of a future society. The show usually features an intergalactic delivery organization and its staff. The employees of this group are mostly of different species and find it hard to live in a future society.
Futurama follows the life of three characters Philip J. Fry, Turanga Leela, and Bender the robot. Philip J. Fry mistakingly falls into a cryogenic pod and gets revived after 1000 years in the 31st century.
Leela is the Planet Express's one-eyed commander and Bender Bending Rodriguez, whose character needs several adjectives to define his character. Bender is a foul-mouthed, chain-smoking, and anti-social robot. Bender is the most intriguing and beloved character on the show. This is owing to the personification bestowed upon Bender by his creators. 
Now, this show has again been going through a series of revivals. When the news of the show's renewal surfaced, it brought several rumors with it. Several chit-chats about its voice actors have also come forward. 
You should not get worried because we have got you covered. We'll tell you everything you need to know about Futurama's most recent revelation. Continue reading to learn more!
Futurama Release Date
The executive producer of the show, Matt Groening, wanted to revive the show the minute it was discontinued from Comedy Central because he was dissatisfied with how the network was handling the series. 
Finally, Matt and his co-producer David X Cohen have struck a deal with Hulu to bring back this fantastic show in 2022.
Both Cohen and Matt were excited to announce the return of Futurama.
When asked about the show's revival, Matt said it is an honor to reveal this show and mark its triumphant return. 
Production of Futurama is likely to start this year, from February. And the creators have planned that it would premiere in the spring of 2023.
Some of you must be wondering what if the show gets delayed due to the pandemic! So allow us to tell you guys that this is highly unlikely to happen. This is because the show belongs to the amination genre and, it is cheaper to produce shows like these than live-action scripted ones.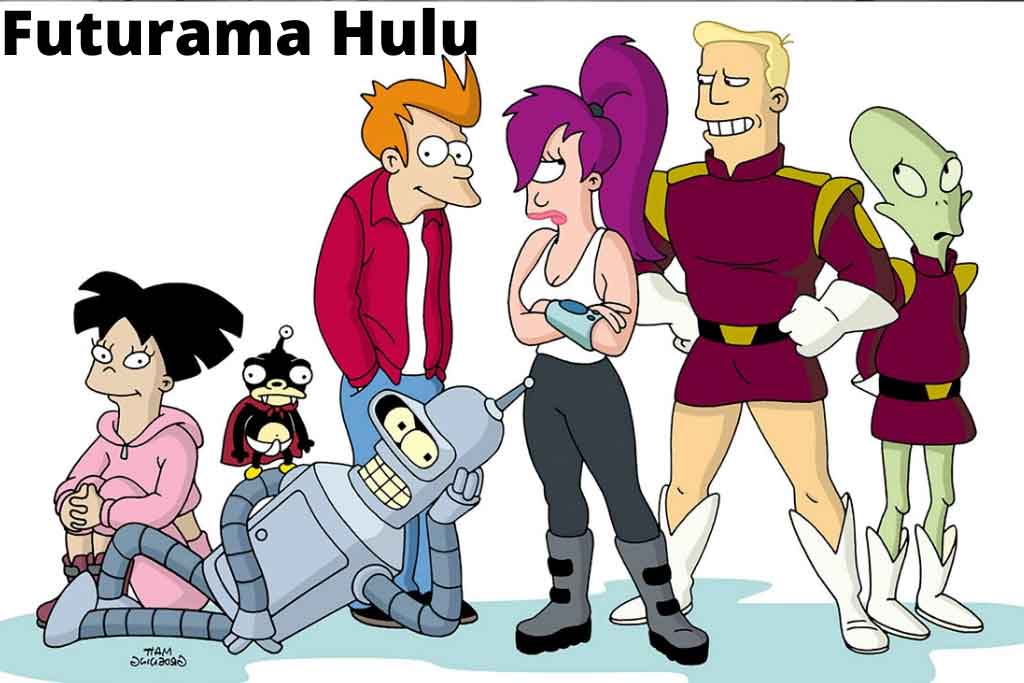 Interestingly, the entire production can be done remotely, allowing them to be mostly unaffected by the pandemic.
If you're a fan of Futurama, you should mark your calendars for 2023 and just wait for this cartoon to return.
Futurama's Characters
The futuristic & interplanetary cartoon show Futurama has a large set of characters. These characters have only grown in numbers throughout its seven seasons. The show has 202 characters and was voiced by just eight-voice artists.
Tress MacNeille has played 46 different roles on the show. Mom, Hattie McDougal, and Linda were among the compelling characters. Although she has done the most characters on the show, still, she is not the most famous one.
Billy West is the voice behind Philip Fry, Professor Farnsworth, and other identical characters. Katey Sagal is the voice of the most unique aspect of the show Leela.
The complete main cast (Tress MacNeille, Billy West, Katey Sagal, Maurice LaMarche, Lauren Tom, Phil LaMarr, Frank Weller & David Herman) except John DiMaggio are confirmed to be returning to the show. 
John DiMaggio is the voice behind the foul-mouthed robot Bender. 
According to some insider info, John is still working on finalizing his contract; it appears that he has sought a sum that the producers are unwilling to offer. If the deal fails to make ends meet, we will see Bender's character recast.
Futurama's fans want DiMaggio to return and, we also hope for John's return.
Futurama Trailer
There has been no official announcement of the release of the show. It means the show is still in its production stage and, no official trailer of the series is available.
Meanwhile, you can watch the fan-made trailers available on youtube. These trailers discuss potential plot lines for the upcoming show.
Because there has been no official release date for the show, we cannot anticipate when the trailer will be available.
We hope we have provided all the information on Hulu's upcoming show Futurama.
We post regularly so, for getting regular updates, you can subscribe to our newsletter.
Price, Specs, and a Release Date for the New Mini Electric Have Been Discovered