If you are a suspense and thriller series fan then I have good news for you. If you have watched the first part of Asur then you just be knowing what an amazing series it is.
And now for all the Asur Lovers the Season 2 is all set ber in action.  After Season 1, we all were in a constant loop of knowing what's going to be next and when will it be released? As the first season ended with suspense and it kept everyone wondering what happened next? So now the wait is over as we have got all the news about Asur Season 2.
The Releasing Date of Asur Season 2
As we all are very excited to know what happened next in the series and are eagerly waiting for the next release date to be announced. Mr. Arshad Warsi recently confirmed that the next season of Asur Season is going to be released soon. As per the research, the shooting for the show had already started at the beginning of 2021.  And it is believed that Asur season 2 would be released anytime between September to October 2021.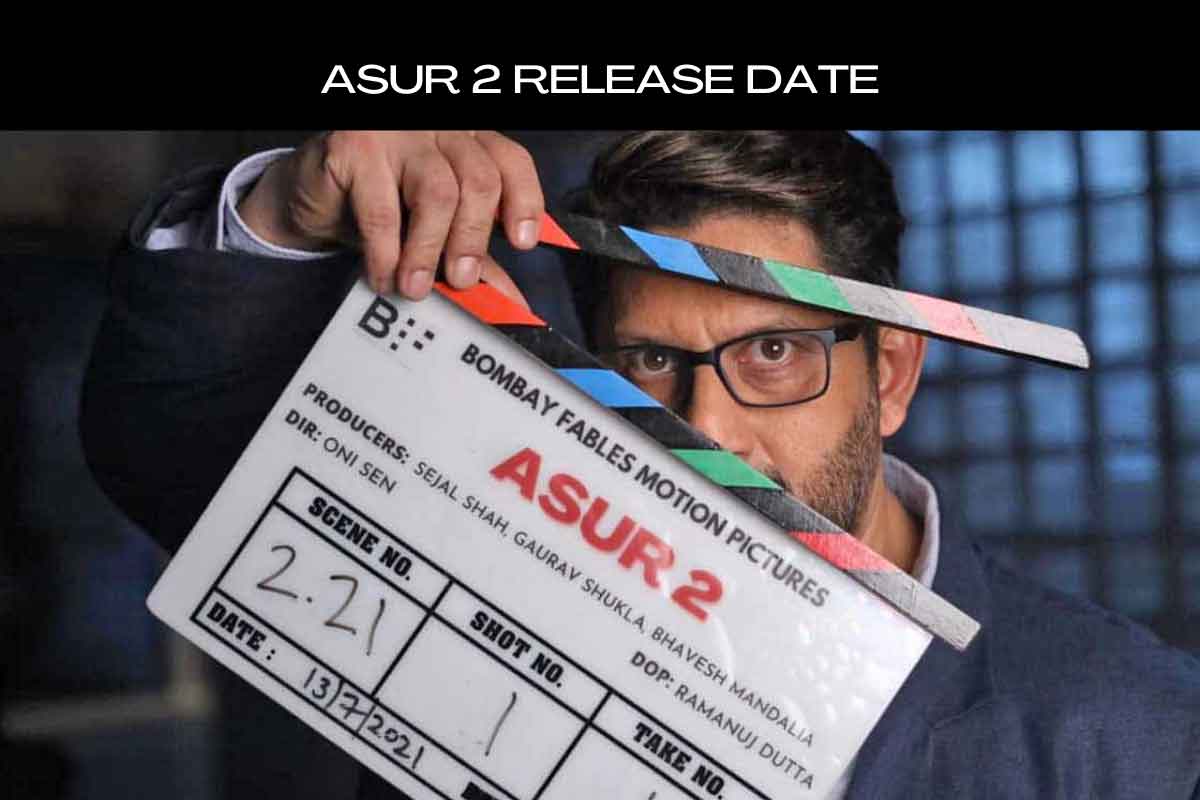 This crime thriller series was the most-watched series of 2020 which streamed on the OTT platform. Mr. Arshad Warsi was in the lead role and made a debut on the OTT platform through this series. is Tanveer Bookwala produced this crime thriller series of Ding Entertainment and it was directed by Oni Sen. This series even got a rating of 8.4 and had gained a lot of fan following in 2020? 
Asur Season 2 Cast
Asur had an amazing cast and undoubtedly they together had made the series such a hit. And if you are a fan of crime-thriller series then this should be on your list. Also, it is more likely that the cast from season 1 is going to be the same for season 2 as well. Some new characters can also be seen to make the story more interesting and worthwhile. Here is a list of characters from the cast of seasons 1– 
Dhananjay Rajput(Arshad Warsi)
Nikhil Nair(Barun Sobti)
Naina Nair(Anupriya Goenka)
Nusrat Saeed(Ridhi Dogra)
Lolark Dubey(Sharib Hashmi)
Rasool Shaikh(Amey Wagh)
Shashank Awasthi(Pawan Chopra)
Shubh Joshi(Vishesh Bansal)
Kesar Bharadwaj(Gaurav Arora)
Raina Singh(Anvita Sudarshan)
Samarth Ahuja(Nishank Verma)
Aditya Jalan(Archak Chhabra)
Moksh(Aditya Lal)
Neelkanth Joshi(Deepak Qazir)
Ankit Sharma(Bondip Sarma)
Radhacharan Joshi(Jayant Raina )
Lola's Wife(Sunayna Baile)
Sajid Sheikh(Jay Zaveri) 
The Trailer for Asur Season 2
As of now, there is no such news of the trailer for the series yet. However,  the Asur Season 2 Trailer is not released yet. But as soon as there is any news we will update you with it immediately.
The Plot for Asur Season 2
Season 1 ended in huge suspense and found that Asur is not the only one in those killings. Also, it is expected that Mr. Arshad Warsi who was the CBI officer, is going to be in the case searching for a group of serial killers. And it can be expected that Asur 2 is going to be even more complex, intense, and thrilling. And just like the first part Sur – Asur will be in a faceoff in this crime game. So this Asur Season 2 is going to be a binge-watch series.
Total Number of  Episodes
As this season is expected to be full of crime, drama,  thriller, and suspense, then it must contain 8 to 10 episodes. Season 1 also had a total of 8 episodes and each episode of duration was 34-63 minutes.  So, stay tuned and coming Asur Season 2.