Gather up for the most-awaited and fun series and it's time to watch season 11 of Curb Your Enthusiasm online. And if we believe the co-stars of Larry David's, this might be his ultimate fun season. Here is all you need to know about the upcoming new season of Curb Your Enthusiasm. The release date for the curb Your Enthusiasm Season 11 Episode 1 is going to be at 10:40 p.m. ET on 24th October. It is going to be released on HBO and HBO Max.
And as Jeff Garlin said to IndieWire that this 11th season of the Curb Your Enthusiasm is a complete package of fun that can make the audience go crazy. He even added that there could be one more season and even though Larry is 70 years of age he is already ready to be starred once again.
However, according to an EW interview with the producer Jeff Shaffer, the biggest topic for this season is that everyone in the crew has grown more lost. He continued that this might be due to the pandemic period of the Covid-19. But Larry as usual is not even a bit afraid to once again be back with all the fun.
OreGairu Season 4 Release Date Cast Plot Trailer and Many More
Moreover, it is expected that a lot of familiar faces will be seen once again. Richard Lewis may not be a part of this new season. But he was actually seen in the trailer. The trailer of the season, which can be watched online, showed a sneak peek of Larry's continuous war against Susie.
While he was doing so, a long monologue by JB Smoove was played in the background. While Jon Hamm, and Vince Vaughn, Richard Kind, and Larry rip it apart. Also, Seth Rogen will be seen as a hippie type with long hair.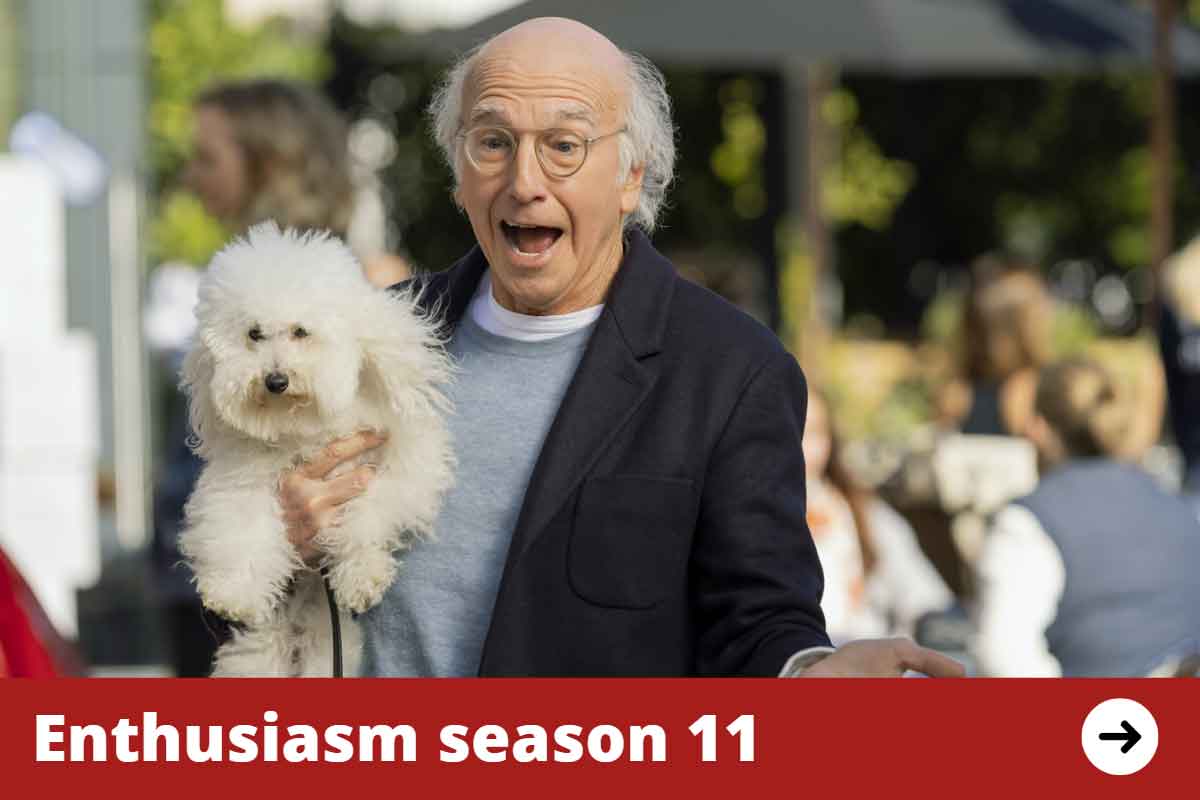 How Can You Watch Season 11 of Curb Your Enthusiasm Online in the Us?
In the US, Curb Your Enthusiasm Season 11 will be released on Sunday, 24th October 24 at 10:40 p.m. ET directly streaming on HBO. Along with that, it will also be streaming on HBO Max in high demand. Season 11 consists of a total of 10 episodes which will be premiered on a weekly basis and only on Sundays.
How Can You Watch Season 11 of Curb Your Enthusiasm Online in Canada?
Canadians will be able to watch season 11 of Curb Your Enthusiasm by getting a subscription directly to Crave. However, all the new episodes are going to be streamed alongside airing in the US. Crave has a total pack of a 7-day free trial. After that, the HBO + Movies HBO will cost CA $ 19.98 per month. 
How Can You Watch Season 11 of Curb Your Enthusiasm Online in the Uk?
All the people in the UK can watch season 11 of the Curb Your Enthusiasm directly on Sky Comedy. After it is aired in the United States it will first air on Monday, 25th of October 25 at 9 p.m. BST. You can even watch all the episodes of season 11 of Curb Your Enthusiasm directly with the Sky Go app, and then you will be able to get any of the offers and packages of Skies.