Harry Hart and Eggsy's story will finally be gracing our screens as fans await the next part, Kingsman 3 of the highly acclaimed movie franchise that rattled in a crazy revenue and a growing fanbase with just its first movie installment.
Despite the delays, Kingsman 3 is on its way but confusingly it is not the next in line to be released. The filmmakers will be giving the fans a prequel first. The prequel movie named "The King's Man" is a part of the movie series franchise but not part 3 as it will not be featuring the characters from the previous installments of the movie franchise. Yes, we know it's confusing but we're here to break everything down for you.
Moana Season 2 Release Date Cast Plot Trailer and latest updates
Kingsman: The True Blood
which is what Kingsman 3 will presumably be called will be the end of the trilogy but wait! There's no room for the fans to be disappointed as the franchise is nowhere near over. Kingsman's creator Mathew Vaughn is planning to launch a Kingsman cinematic universe. How exciting!
We haven't heard a lot about Kingsman 3 as the prequel beware of the confusion it's the King's Man itself that has seen a delay to 2021 but we still have to fill you in with everything we know about the upcoming final trilogy installment, Kingsman 3!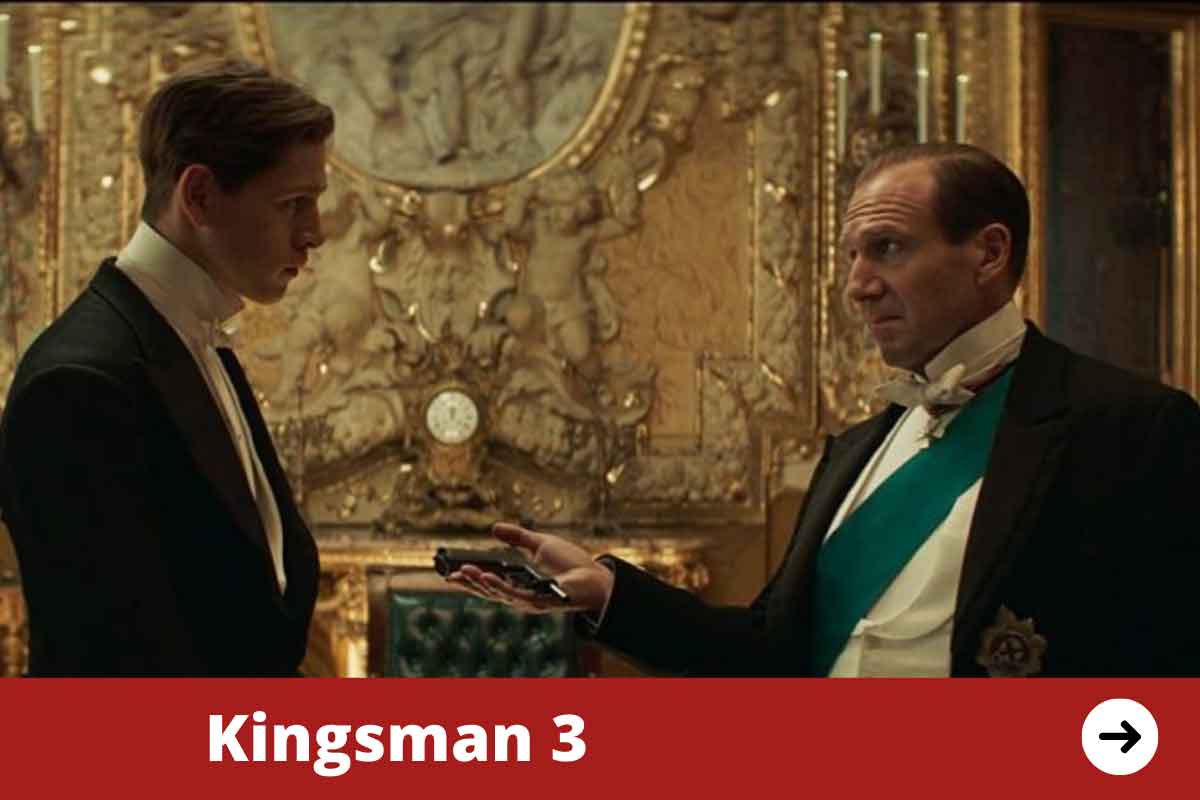 When Is Kingsman 3 Expected to Release?
As cinemas open to the public in May we can expect the prequel, The King's Man, to hit cinemas on the announced date, December 22, 2021. As for Kingsman 3, we haven't yet heard of any release date and it's hard to tell when we can expect it because filming is yet to begin.
Vaughn did however remark in August last year that they need to start working on it. Originally, the third sequel, Kingsman 3 wasn't to be directed by Vaughn but he isn't too sure anymore so we can still expect him to be directing the threequel.
As per our assumptions, if filming begins this year, we can probably expect Kingsman 3 to hit screens in 2022. We can't be too sure as of yet though. Perhaps the release will be similar to how the second sequel, Kingsman: The Golden Circle, released around September. But that's just our assumptions of course. Let's hope to hear from Vaughn about a definite release date soon.
Which Cast Members Will Be Returning for Kingsman 3?
Eggsy and Harry Hart will be played by the stellar performers Taron Egerton and Colin Firth once again as they will be returning for the third and final sequel. Vaughn had said that the viewers have to see the ending of their phenomenal relationship so it is necessary to finish off Harry and Eggsy's chapter.
Taboo Season 2 Release Date Cast Plot Trailer and Latest news
As the prequel will not be featuring the previous cast, Egerton will not be however returning for, The King's Man is going to be released before Kingsman 3. Egerton also revealed that the script is ready but he isn't allowed to share anything. He however did say the idea was very neat. Other than that, it's not clear which cast members will be returning as some characters were killed in the previous but for all, we know that could be a ploy and they can be back for Kingsman 3.
What Can We Expect From the Kingsman 3 Plot?
Apart from Vaughn hinting at a concluding chapter of Harry and Eggsy's relationship we don't know what plot to expect from Kingsman 3. But as the previous installments have made it clear, this movie will be no different from the surprising thrill and action-packed drama that the franchise offers. All we can say is to expect the crazy and unexpected. We can't wait to enjoy the crazy semantics on the screen once again! Can you?