Splitgate is perceived as "Halo Meets Portal" but most of the time it sounds like a few games like PUBG or Call of Duty but it is a portal for the development of the games. Recently, on the Twitter account, the creators have revealed that Splitgate Dev 1047 Games just got $100m in funding which has lured the creators to work upon the mode of Royal Battle.
They have revealed that Royal Battle mode is entirely possible for the arena shooter in the upcoming future and added that everything is on the table. On its Twitter account, 1047 Games is also planning for the native PlayStation 5 and Xbox series as well. As of now, we do not have any additional information for it. Once the developers announce any official news on that then rest assured that we will share all the recent updates with you all.
Splitgate Dev: What is on the plate?
As we have mentioned, the developer of the hit-free-to-download first-person shooter Spligate just got $100m in funding which led to an investment in Splitgate, a sci-fi competitive first-person shooter that is like a cross between Halo and Portal. Earlier, the creators have decided to launch properly in July on PC, Xbox Series and S, PlayStation 4, and PlayStation 5. But, in the recent news, we have found that 1057 Games delayed it because the open beta was so popular among the fans which suppressed them to be bit lit in the launch of the few recent updates.
Isekai Quartet: Another World Trailer/Teaser confirms Release Date
Later on, the developers of the 1047 Games announced that Splitgate would remain in beta for the foreseeable future as it wants to increase the server capacity.
Splitgate Dev: Planning to make it a top-tier competitive shooter
Recently, the creators have revealed that Splitgate saw more than 10 million downloads in 30 days. It increased to 175,000 concurrent players within a few weeks. It has been noticed that there are more than 13 million downloads. 1047 Games has revealed that funding means investment and they will be working out to build a competitive vision for the Split Game as a top-tier, AAA competitive shooter. The team is working day and night to make the studio`s large vision establish itself as a leading creative force in the world of gaming space.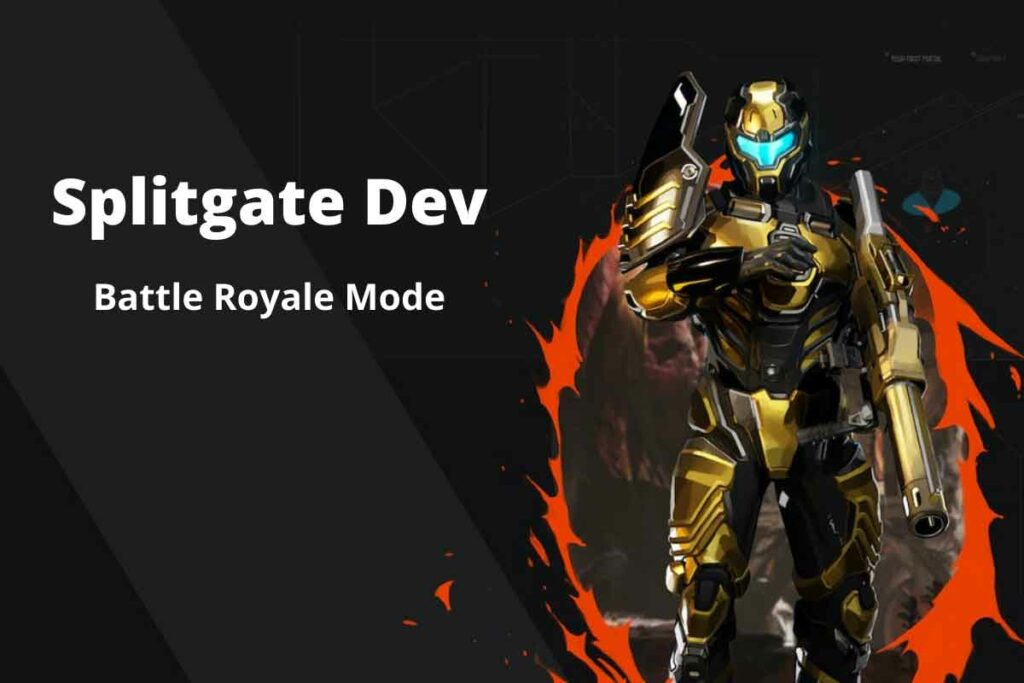 In an announcement, they have revealed that their long-term vision is to usher in an era of 'new' classic games which is loaded with tons of genres where innovation is lashed and globally recognized gaming genres.
Splitgate Dev: New Updates
As of now, the creators have not revealed any specific update for the upcoming beta version but they have hinted out that they are continuously working on it. We can assume that there is something big on the plate that is yet to be revealed. The day developers announce any specific date of release of its update, we will update this section at the earliest. So, keep an eye out for this space because we might update this section at any time.
Splitgate Dev: Forge Mode
In a recent update, we have noticed that the creators of Splitgate are continuously burning the oil to get its version of forge mode before it arrives in Halo Infinite. Forge Mode, which made its debut in Bungie's Halo 3 which allows the players of the game to edit and create playable maps which can also be shared with the communities of the Splitgate Dev. 
The White Lotus season 2: Release date, Cast, Trailer, Plot and more
Although, this forge mode was set to release earlier but delayed due to certain technical glitches and it is most probable that it will release the update in the coming months. It is speculated that the upcoming update will be the most creative update till date because this update will have tons of specifications with editing mode even the maps could be edited too. However, this is another waiting game until and unless makers come with any official update. The day we get any official update on forge mode then rest assured that we will share all the forge updates with you all who are curiously looking out for it.
Do share your views on what can be expected in the forge mode updates in the upcoming version. For more such updates, you can stay in touch with us. We will bring more related news, so keep visiting.