Wentworth's prison drama is back with its last and final season, titled Wentworth Season 9: The Final Sentence.
Wentworth is an Australian television drama series developed by David Hannam and Lara Radulovich. The story follows the life of Bea Smith, who is inside the prison for killing her husband.
Later, the show covered the life of other prisoners as well. The series first hit the screen on 1 May 2013 on SoHo Network. The viewers applaud the show, and critics praised it for its writing, directing, and cast performances.
Later, three more seasons were released at SoHo. However, from season 5, the series was shifted to Fox Showcase. Due to its popularity, the series also premiere in other parts of the world includes the UK, Newzelanfd, France, and more. 
You can see its popularity with its fabulous  IMDB rating of 8.4 out of 10. Every season of the show has premiered on Netflix as well.
Wentworth has won many accolades since its release in 2013. It has been nominated for the 24 Logie Award, out of which it won seven. It has also won the Most Outstanding Drama Series in 2015, 2018, and 2019 respectively. The show has won several other nominations and accolades as well so far.
Fox renewed the series for the eighth installment on December 5, 2018. However, the streamer has announced that Season 8 would be arriving in two parts. The First part premiered from July 28, 202, to September 29, 2020. The Fox-lined Season 8 part 2 (Season 9) is up for August 2021. 
Well, let us see what information we have about Wentworth Season 9 so far.
Wentworth Season 9 Release Date
Showrunners renewed the show for the eighth installment on  December 5, 2018. The creators decided to drop Season eight into two parts. On Fox, part one(Season 8) ran from July 28, 2020, to September 29, 2020. Later, on September 30, 2021, Season 8 arrived on Netflix.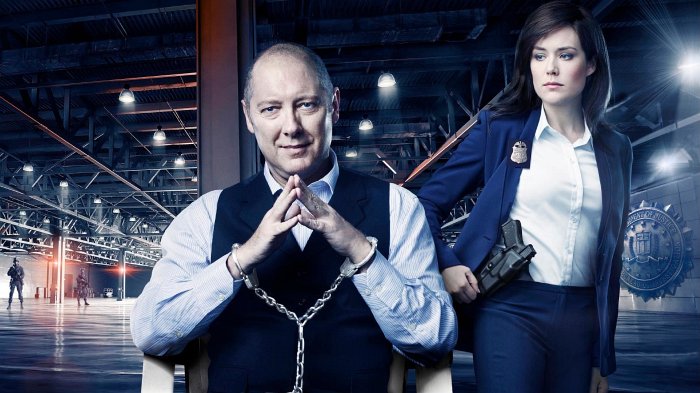 Wentworth season 9, or we can also say the second part of season 8, premiered on Fox on August 24, 2021. However, Wentworth season 9 is still to arrive on Netflix. Netflix has not announced any official date for the release of Wentworth season 9. Well, the release date will entirely depend on the conclusion of the show on Fox. Wentworth season 9 is set to conclude on October 26, 2021.  Given the release history, the show will come to Netflix somewhere at the end of October 2022 or at the beginning of November 2022.
The Cast
We will meet the following characters in Wentworth Season 9.
Katrina Milosevic as Susan Jenkins/Boomer

 Leah Purcell as Rita Connors

 Kate Jenkinson as Allie Nova

 Robbie J. Magasiva as Will Jackson

Bernard Curry as Jake Stewart

Susie Porter as Marie Wint

 Rarriwuy Hick as Ruby Mitchell

Kate Atkinson as Vera Bennett

Pamela Rabe as Joan Ferguson

 Jane Hall as Ann Reynolds

Kate Box as Lou Kelly

Zoe Terakes as Reb Keane

Vivienne Awosoga as Judy Bryant

Tina Bursill as Eve Wilder.
In addition to the above, we will meet characters as well in the upcoming season.
The Plot/Storyline
Till seasons season 8, we have heart pounding and nail-biting twists and turns. And the showrunners concluded Season 8 on such a note. So, we expect the ninth season will begin from where season 8 ended.
In the final episode of season 8, John reappears and describes how he save himself from Will Jackson, who tried to burn him alive. You find out that her phone and her money were missing. She thought Allie to be the culprit. So, she attacked her. Luckily, Marie somehow managed to press the siren button and saved Allice's life. However, later Judie stabs Allie, and it was relieved that she was the one who has stolen the money in reality for the assassination of the secretary of the state. Speaking of John, he is suffering from metal broke down due to his memories.
Well, In season 9 will see how Allice recovers. What will Judy do next, and what will happen to her for doing the shit? What will be the effect of Marie's decision to deal with Lou? Well, we see it in season 9.
Wentworth Season 9 Trailer/ Teaser
🚨Here's a sneak peek at The Final Sentence, push the panic button! #Wentworth 🚨

Wentworth The Final Sentence | Foxtel Original | Begins August 24 pic.twitter.com/IXhr2ITa2w

— Wentworth (@Wentworth) July 19, 2021
There is no official trailer for Wentworth season 9. However, a short teaser premiered on Twitter on August 11, 2021. By watching the ravishing trailer, you will wish to binge the finale season. You can watch it here.
FAQS
How many episodes will be there in Wentworth season 9?
Wentworth season 9 will consist of a total of 10 episodes.
Is Wentworth season 9 will be last season?
Well, yes. The showrunners have officially confirmed that Wentworth Season 9 will be the last and final season of the show. The producer, Jo Porter, hinted towards the show's future during an interview with News crops. He said-
"This season has had a big spike in audience domestically. We're getting new audiences all the time. There are a few characters who survive. There are possibilities [for continuing], but at the moment, we're focusing on this being a beautiful bow to draw a close to this chapter," she added.
So, stay tuned, Folks! We might get season 10 in the future.