Amazon app users on iOS are experiencing glitches while using the app. The issue has hit Indian users as well as users from other parts of the world. Users took up the issue on Twitter and showed grievance. The iOS users complained that when they tried to place new orders or even opt for checking order history, the CS11 code error occurs.
Indeed, all iOS users are not facing this issue. Only some of the users are facing it. It is important to note that the Android Amazon app users are not facing any problems using the app or website.
When Users Actually Started to Get the Error?
The issue began to arise on August 10 at 10 AM IST. It peaked at 2 PM IST, according to the down tracker. Besides, the website reveals that 51 percent of the app users are facing the problem. Not only the app users but website users are facing code errors as well. According to Downtraker, 32 percent of website users reported the error.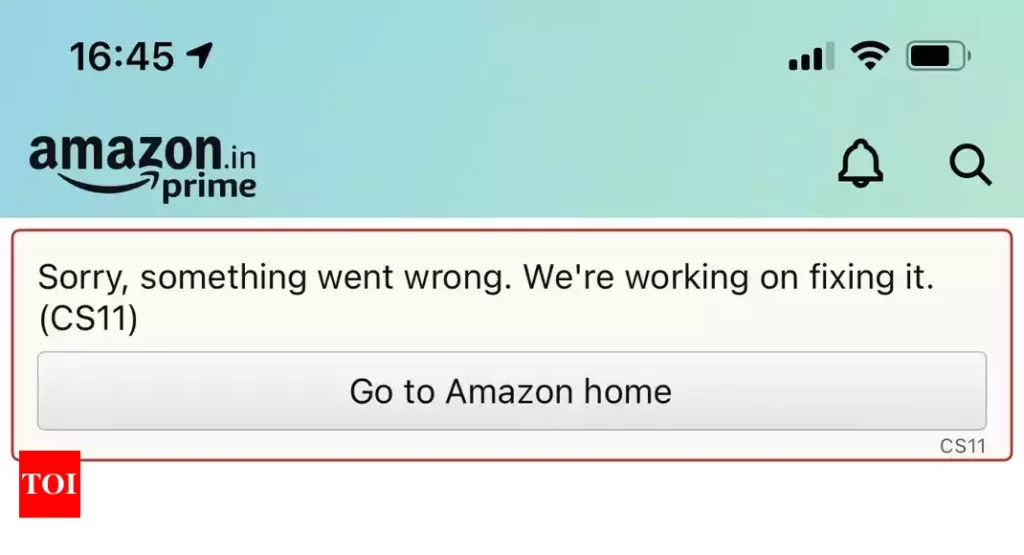 How to Fix CS11 Error Code?
Some of the users tried to fix the problem by reinstalling the app. However, the problem persisted even after reinstalling the Amazon app.
According to  Gadgets 360, they have mailed e-commerce giant about the code error. An Amazon representative has replied and acknowledged the issue and apologized to the users for the inconvenience. He assured me that the team is working on the error and soon they will fix it. However, he has no shared the root cause of the problem.