Netflix is coming with its excellent coming-of-age German series 'How to Sell Drugs Online (Fast) Season 3'. Creators of the teenage drama are Philipp Käßbohrer & Matthias Murmann for Netflix in 2019. The popularity of the show and excellent reviews by critics made the creators release a sequel of the show in 2020. The writers Sebastian Colley, Stephan Titze, and Philipp Käßbohrer are all set to bring us another fantastic plot with 'How To Sell Drugs Online (Fast) Season 3'.
Netflix has announced some updates, which has hyped up the fans even more.
Luckily! Fans do not have to wait long for the show as it is all set to be released soon. So let us get into the details.
How to Sell Drugs Online (Fast) Season 2 Release Date
How to Sell Drugs Online (Fast) made its debut with its premiere at the 'Cannes International Series Festival' in Cannes, France. The trailers for season 1 and season 2 were released on the website of the official distributor Netflix. In the first week of this month, the digital distributor released the official trailer for 'How to Sell Drugs Online (Fast) Season 3', which came with the announcement of its release date. The show will premiere on July 27, 2021.
How to Sell Drugs Online (Fast) Season 3 Cast
The cast in the show is incredibly talented. The entertaining crime-comedy drama follows the set of an outcast high school and its students.
The cast of the show includes: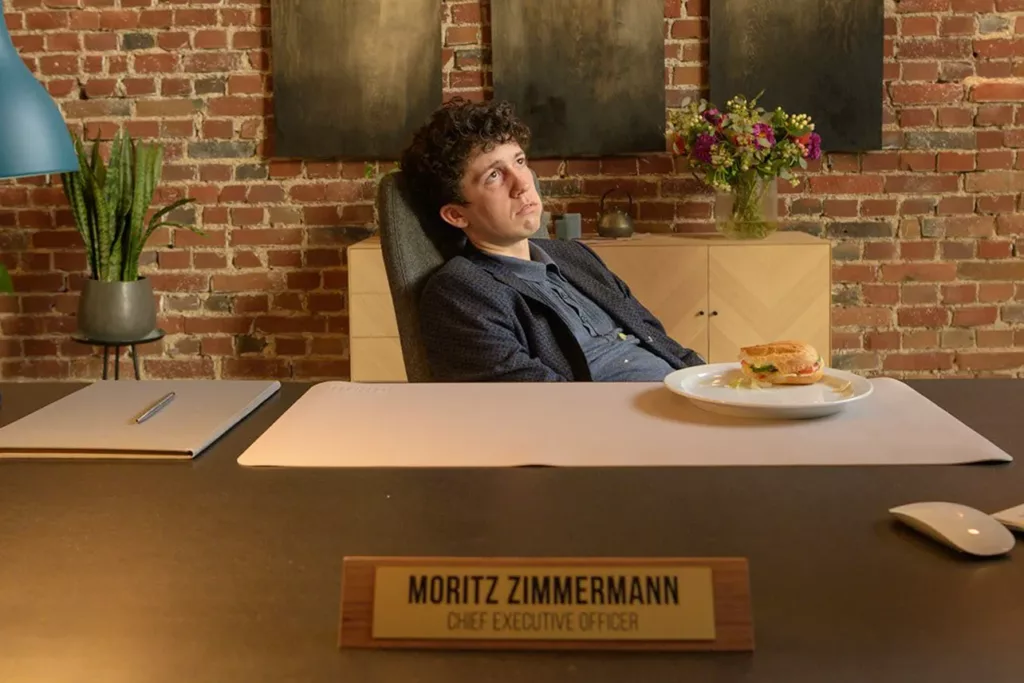 Maximillian Mundt as Moritz Zimmerman

Danilo Kamperidis as Lenny Sander 

Damian Hardung as Daniel Riffert

Anna Lena Klenke as Lisa Novak

Jolina Amely Trinks as Marie Zimmerman

Roland Riebeling as Jens Zimmerman

Bjarne Mädel as Jakob 'Buba' Otto(season 1)

Leone Wesselow as Fritzi

Luna Baptiste Schaller as Gerda Schwerdfeger

Jonathan Frakes as himself

Lena Urzendowsky as Milena 'Kira' Bechtholz (season 2)

Langston Uibel (season 3)

Maren Kroymann as Doro Otto (season 2)
As of now, the main cast is returning for season 3. There might be some new characters in the show according to the plot of the new season. However, there are no updates yet.
The Plot
The show is a Japanese series that follows multiple genres, including comedy-drama, crime, techno-thriller, and dark comedy. It is set in a fictional place in North Rhine-Westphalia, Germany. It features 18 years old Moritz Zimmerman as the protagonist of the show who gets dumped by his foreign returned girlfriend, Lisa Novak. To win back the love of his life, Moritz teams up with Lenny Sander, who propels Moritz into the business of drug selling.
The plot turns up interesting as Moritz starts his business by selling drugs on the web and eventually becomes one of Europe's youngest and biggest drug dealers.
Apart from the main plot, every character has their personal stories that have held viewers' attention. Both Season 1 and season 2 contained six short episodes, almost portraying what Gen z needs.
At the end of season 1, we saw Moritz's online business getting caught and him getting arrested. Lisa also had a change of heart as she returned to Moritz.
What will 'How to Sell Drugs Online (Fast) Season 3 be about? (Season 2 Spoilers!)
In season 2, we saw Moritz growing back his business even bigger and more popular than before. With his business overgrowing, his ego had boosted up. He also couldn't navigate with his student life and the online business at the same time.
Meanwhile, Kira convinced Lenny to start a rival company of MyDrugs (Moritz's drug company). Lenny at once hesitated but then decided to swipe all the server data and deactivate bitcoins of MyDrugs to end it once for all.
There were multiple loose threads at the end of season 2 and some cliffhangers.
As the official trailer of season 3 has finally arrived, it shows Moritz and his team caught up in a huge mess. However, the trailer also hints to us that it is going to be a fantastic season.
How many episodes will be in 'How To Sell Drugs Online (Fast) Season 3'?
Season 1 and season 2 of the show contained 25-32 minute long six episodes. Creators have not revealed the episode count, but we hope it will be the same for season 3 as Season 1 and season 2.
Trailer
Yes! Netflix has already released the official trailer teaser for the show on July 6, 2021.
It is available on Netflix and all the official handles on YouTube.