Researchers at the University of Saskatchewan are working on a new treatment for Alzheimer's disease that has been shown in early trials to significantly slow the disease's progress.
Now, the team is getting ready to apply for a second round of clinical trials to move the development of NeuroEPO forward. NeuroEPO is a drug that is a recombinant version of the naturally occurring erythropoietin protein. It stops neurons from dying and helps them grow and talk to each other.
Clinical trials would take place at the University of Saskatchewan if Health Canada gave its OK.
"[It's exciting] to be involved with bringing forward a clinical trial where we can offer this therapeutic [drug] early to the people of Saskatchewan," Dr. Ron Geyer, one of the University of Saskatchewan college of medicine professors leading the project, said.
People who had an Alzheimer's disease diagnosis at an earlier stage than usual exhibited encouraging results in the first phase of clinical studies. According to Geyer, after the first year of using the medication, 82 percent of patients had a stabilization of their cognitive skills, while 54 percent experienced an increase in their cognitive functions.
"This is one of the most exciting studies that I've been involved, with because of the efficacy and [because] there is no cure for Alzheimer's," Geyer said on CBC Radio's Afternoon Edition. "Everything out there today is just suppressing the symptoms."
Geyer hopes the second phase can start in the spring or early summer. In the province of Saskatchewan, there are approximately 20,000 persons who are now living with dementia, and approximately 65% of them have Alzheimer's disease.
A total of one hundred people with Alzheimer's disease are planned to take part in the research trials. These participants will come from the geriatric evaluation and management program at Saskatoon City Hospital and the rural and remote memory clinic at the University of Saskatchewan.
"It Gives Hope," Said the Ceo of the Alzheimer Society of Sask
Patients for the clinical studies will be recruited with the assistance of the Alzheimer Society of Saskatchewan. The chief executive officer of the company, Joanne Bracken, predicted that there would be much interest.
"There hasn't been a new drug on the market for over 16 years," Bracken says.  "When people who are affected by dementia start to hear that there are possibilities that there could be a treatment for them and something that would actually change the trajectory of disease, that inspires them. "It provides hope."
Bracken said many Alzheimer's patients want to participate in research so future generations don't have to go through the same suffering they have. "They don't want their children to get this disease and they certainly don't want to get their grandchildren to get it," Bracken said.
"Hopefully one day we'll have people who are surviving Alzheimer's disease, and I really believe through research that could happen."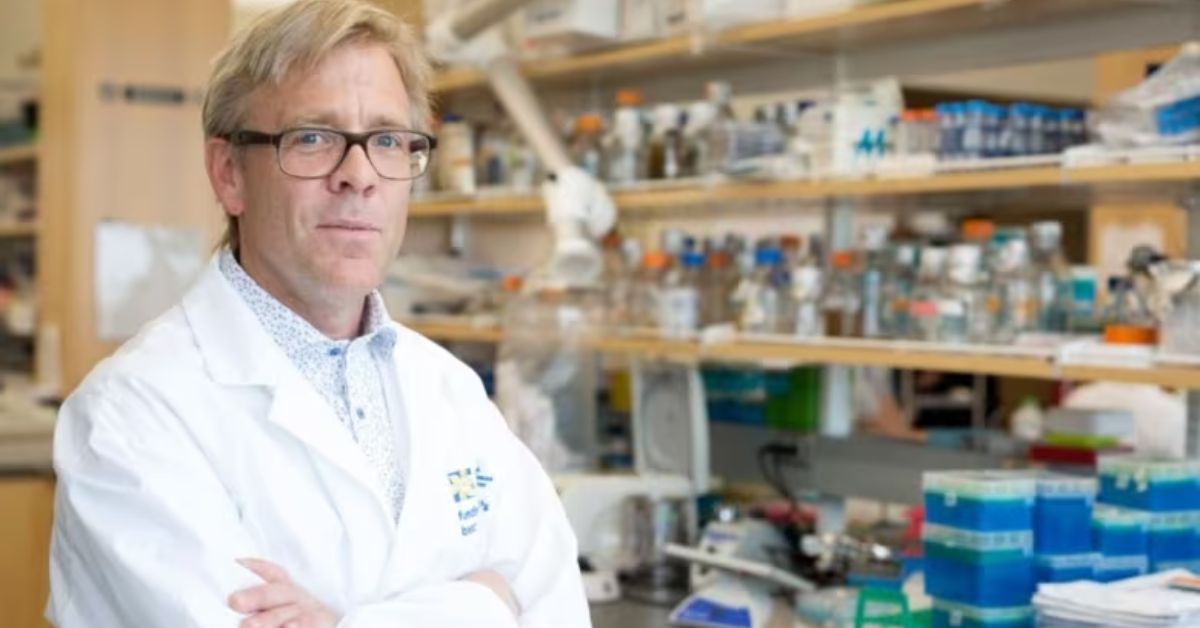 Get More Latest Updates:
In the 2nd Phase of Clinical Trials, New Medical Methods Will Be Used
In the next round of the clinical trials, a novel administration strategy for the medicine will be tested.
The administration of NeuroEPO will take place through the nasal cavity. This speeds up the process by which the medication can reach its intended location in the brain and eliminates the risk of adverse effects occurring in other organs.
Additionally, the team will be bringing in a method of diagnosing Alzheimer's disease in the brain that has not been utilized in Saskatchewan up to this point. Researchers are able to observe beta-amyloid plaques, which are diagnostic of Alzheimer's disease, within the brain using positron emission tomography imaging.
"When you combine these with the traditional cognitive tests that clinicians use to diagnose Alzheimer's disease, this combination allows a better diagnostic clarity," Geyer said.
"It allows them to develop interventions earlier on in the disease cycle and ultimately reduce hospitalization time."
Information on time is our motto & our proud team really values these words.
News Conduct
platform provides the most recent latest News. we appeal to readers to frequently check our website
News Conduct for
 the latest updates.