Next year, in Scream 6, Ghostface will return with a vengeance, and we already have a teaser clip to get us pumped. Paramount published the new movie's teaser trailer on December 14 as a twisted early holiday present for their audience. The new film is officially titled Scream VI. It introduced New York City as the scene of the next installment, complete with many Ghostfaces following our protagonists on the subway.
Favorites like Jenna Ortega's Tara and Courteney Cox's Gale will be back. Still, the series will lack two original cast members in David Arquette's Dewey (who was killed off in Scream) and Neve Campbell's Sidney (who isn't coming back). Here's all you need to know about Scream 6 and what to expect from the new film. This article will discuss the scream 6 release date and many more related things.
Scream 6 Release Date
Although the new date for the March 31, 2023, release of Scream 6 was already announced, the film will now debut in theatres on March 10, 2023. Production ran from June through August of 2022, and now that we have a trailer, we feel somewhat optimistic that the film will be released in March of 2023 as scheduled. Scream 6 release date.
You can also check 
Scream 6 Trailer
The first trailer for Scream 6 was published on December 14; however, as was said above, it is merely a teaser. This 60-second clip depicts the four surviving characters from the recent film on the New York City subway being attacked by Ghostface, or perhaps Ghostfaces.
In a city of millions, no one hears you scream. Watch the official Teaser Trailer for #Scream6 – Only in theatres March 10, 2023. pic.twitter.com/lH2OqPqqmx

— Scream (@ScreamMovies) December 14, 2022
Scream 6 Cast
She said that negotiations ultimately decided the matter. The offer "did not feel like it related to the value that I contribute to this business and have brought to this franchise for 25 years," she said. "And I believe it's incredibly vital for us women to be recognized and to fight for that value as professionals. I seriously doubt that a male would have been offered the same salary after 25 years and five installments of the same massive blockbuster franchise as I was promised.
And I knew in my heart that I couldn't. I couldn't go to work feeling devalued and angry about the lack of fairness in the situation. However, the new film will feature a reunion between Courteney Cox (Gale Weathers) and the other stars from the fifth film. Scream 6 release date.
Melissa Barrera portrays Sam Carpenter, and Jenna Ortega represents Tara Carpenter. The fact that Hayden Panettiere, star of Scream 4, will be back as Kirby Reed in the new film may help ease the disappointment of losing Sidney.
The first signs of her coming back appeared in August of 2022. Samara Weaving, known for her role on Home and Away, and Henry Czerny, Dermot Mulroney, Jack Champion, Josh Segarra, Liana Liberato, and Devyn Nekoda are among the newcomers to Scream 6. Scream 6 release date.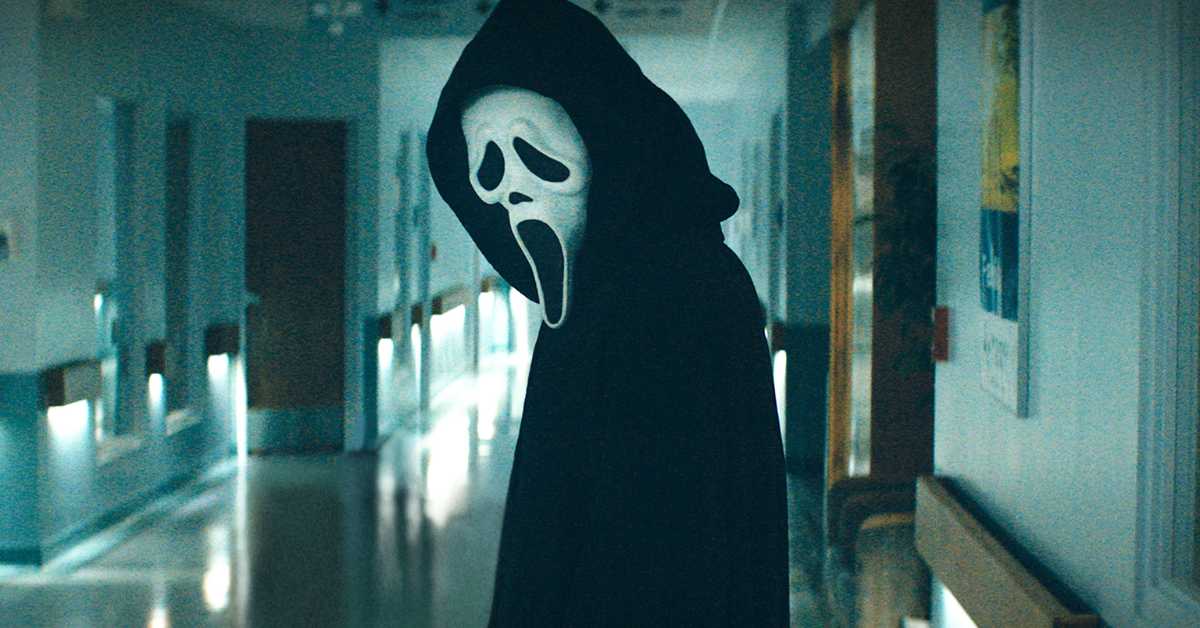 Scream 6 Plot
While we know Scream 6 will take place in New York as Sam, Tara, Mindy, and Chad try to escape Woodsboro, few additional pieces of information about the narrative have been revealed beyond the teaser.
That's about all there is to it; however, Barrera has hinted to Collider that the new film is "possibly a hundred times gorier," noting, "There was a saying on set because Matt [Bettinelli-Olpin] and Tyler [Gillett] were always asking for more blood and more sweat."
Despite the disappointment of Sidney's absence, Ortega has assured viewers that the sixth film will have "references" to the character. In light of Sam's connection to the first film as Billy Loomis's daughter, the feelings of Sam and Tara, played by Barrera and Ortega, were poised to become the new protagonists of the franchise in the most recent film. Scream 6 release date.
You can also check 
This would make her a prime target, much like Sidney was in the first three films. Thankfully, Scream did not take the predictable route of turning Sam into a murderer like her dad, and we can only hope that future films will continue in this vein.
We took the tack that she finally recognizes Billy as an integral part of her identity. She must now continue that forward even if he will always be a part of her, as co-director Matt Bettinelli-Olpin told Fandom.
"We had a cut of the movie where she was still medicating herself at the end, and we all decided it was better not to have her do that and make it feel like she's not just back where she started medicating away her past and that she's able now to accept Billy as a part of who she is," the director said. Scream 6 release date.
The only thing we know for sure about the plot of a forthcoming film is that it will poke fun at the current state of the horror genre. We already know that Scream took on the problem of toxic fandom and "requels," but the next target is anyone's guess.
Final Lines 
Hope you found the information valuable; share your views with us in our comment section, and don't forget to visit our NewsConduct.Com for future updates and Celebrity News.