The upcoming Netflix Original comedy film Murder Mystery 2 is the follow-up to 2019's smash hit comedy of the same name. Though Jeremy Garelick has taken over as project director, James Vanderbilt is still on board to pen the follow-up. More than 83 million households tuned in to watch Murder Mystery, making it one of Netflix's most popular Originals ever.
Nick and Audrey, who work full-time as private eyes, are having trouble getting their business off the ground. When their buddy, the Maharaja, is abducted at his extravagant wedding, they find themselves in the middle of a global abduction plot. Since becoming full-time private investigators, Nick and Audrey Spitz have spent all of their time with that goal in mind.
If you want to check more season-related articles, then you can check the links given below:
What Is The Production Status Of Murder Mystery 2?
This production is officially in post-production. (As of Oct 18, 2022) The first several months of 2022 were used for the filming of Murder Mystery 2. The show officially kicked off on January 28th, 2022, and wrapped on April 26th, 2022, a span of three months.
Hawaii, in the United States, and Paris, France, are confirmed as filming locations. Adam Sandler's Happy Madison Productions is returning to produce the sequel just as they did for the first.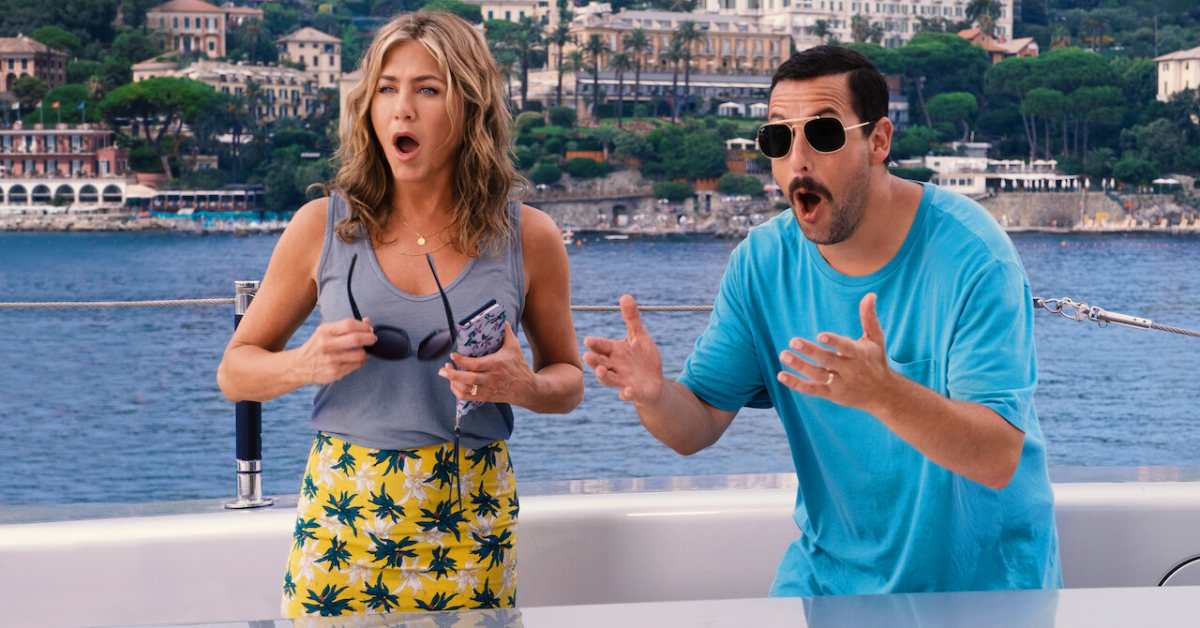 Murder Mystery 2 Cast
It has been officially announced that Adam Sandler and Jennifer Aniston will return to their roles as Nick and Audrey Spitz. Counting Uncut Gems, a Netflix Original in countries other than the United States, Sandler has starred in ten movies.
As Colonel Ulenga, John Kani
Casting Adeel Akhtar as the Maharajah
Mark Strong
Melanie Laurent
Kuhoo Verm
Enrique Arce
Tony Goldwyn
Annie Mumolo
Adeel Akhtar, who played Detective Lestrade in the Netflix original film Enola Holmes, is returning to the same role for the sequel. In the British comedy Four Lions, Akhtar stole the show, and in the cult classic Utopia, he was a huge fan favorite.
Although the roles of the remaining cast members have not been disclosed, we know that actors like Mark Strong, Melania Laurent, and Jodie Turner-Smith will provide stellar turns.
If you want to check more season-related articles, then you can check the links given below:
When Can We Expect To See Murder Mystery 2 On Netflix?
The premiere date was announced in March of 2023 as part of USA Today's 2023 slate announcement. A few weeks later, on March 31st, 2023, Netflix said the film would be available worldwide.
Not surprisingly, given the original film's success, Netflix has ordered a follow-up in the Murder Mystery franchise starring Adam Sandler. Post-production has been ongoing since filming wrapped in 2022. Now that we know the film will debut on March 31, 2023, here's a brand new look at it before it hits theatres.
Visit News Conduct.com for more Season related articles and news. You may also visit our social media accounts on Facebook and Twitter for the most recent information.