The second season of Baki Hanma is almost ready to premiere on Netflix. What little we know about the brand-new anime series is laid out below.
After great anticipation, the next and last season of Baki Hanma will premiere this summer. Part one of the previous episode of this martial arts anime will premiere in July 2023, and Part two will run a month later in August 2023.
Netflix has ordered a second season of the currently filming Baki Hanma. Given the show's massive popularity among anime fans, the decision to renew it for a second season was a surprise.
When will Season 2 of 'Baki Hanma' air?
Part one of season two of Baki Hanma, titled "The Tale of Pickle and the Pickle War Saga," will premiere on Netflix on July 26, 2023.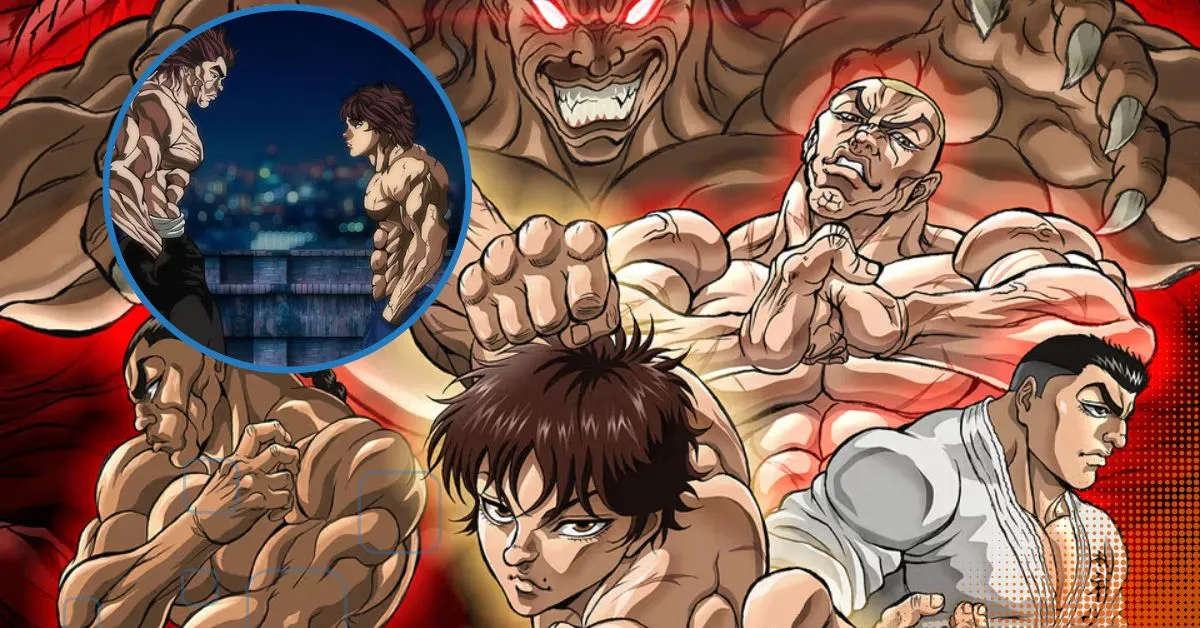 Over a month later, on Thursday, August 24th, 2023, the sequel, "The Father vs. Son Saga," would be launched.
Synopsis of the First Season of Baki Hanma
The story begins with Baki, a high school student, having just won the World Championship. After nonchalantly eliminating several goons, Baki learns that five incredibly lethal criminals have escaped prison and are headed to Tokyo to meet him.
The links to the trailers can be found below-
What Can We Expect From the Upcoming Second Season of 'Baki Hanma'?
At the end of the previous season, Baki had finally gotten his wish to compete in one-on-one combat with Biscuit Oliva, who claimed to be America's most muscular man.
After showcasing their respective fighting skills, Baki and Oliva eventually resorted to a fistfight to settle the score. Because of his victory, Baki was given another chance to confront his father, Yujiro Hanma.
If you're itching for more anime goodness, look no further! Feast your eyes on this handy list of links that'll transport you to a world of epic adventures and unforgettable characters-
However, Baki may encounter difficulty on his way to facing Yuujiro. Colorado nuclear waste facility yields nicely preserved caveman-fighting dinosaurs. Spoilers from the manga suggest that the caveman is no pushover and could pose a formidable challenge to Baki before the anticipated showdown with Yuujiro.