When will the fifth season of All American come out? We all know that Americans love football, and the hit CW show All American has definitely taken advantage of that. After four seasons, the show is still going strong. The CW has confirmed that there will be a fifth season of All American, and we've gathered as much information as we can to help you get ready.
All American is a TV show that has been on since 2018. It is part of The CW's huge library of shows. Spencer James is a star high school football player. When Beverly Hills High School recruits him, he moves schools, which brings his social life and sports life into dramatic conflict.
Now that season 4 is over, there are still a lot of loose ends to tie up, and a lot of people will be wondering when All American season 5 will come out. And what will happen to Spencer and his teammates next? We've been working hard to get ready for this moment, and we have all the answers you need.
All American Season 5 Release Date
All American Season 5 Release Date will start on October 10. The show will be on every Monday night at 8 p.m. ET, the same time it was on before.
This is the same as how the show has started in the past, which was always in October. There are a lot of episodes to watch, though, and reports say the show will run until May 2023.
Speculation On The Plot Of All American's Fifth Season
Since we already know that the time spent by our protagonists in high school is drawing to a close, the transition to a scenario that takes place in a college environment is a logical progression for the following season.
Concerning Spencer, it is clear that he has his sights set on a career in the NFL; yet, he is having trouble juggling his academics and his social life together with his professional goals. The consequences of this delicate balancing act are almost certain to be seen in season 5.
Both Coop and Patience's musical careers are currently moving in extremely different ways than one another. While Coop is putting her health first and will be forced to put her music on hold for the time being, Patience will be celebrating the release of her newest album. As we get into the fifth season, there is a dynamic that needs to be investigated with these two characters and the divergent paths they have chosen.
Because Olivia's writing is causing problems for her twin brother Jordan, we are keeping a close eye on that tension going into season 5 of All American, which is currently airing its fourth season. The complicated familial relationship of the Bakers has been heating up as season 4 of the show has progressed.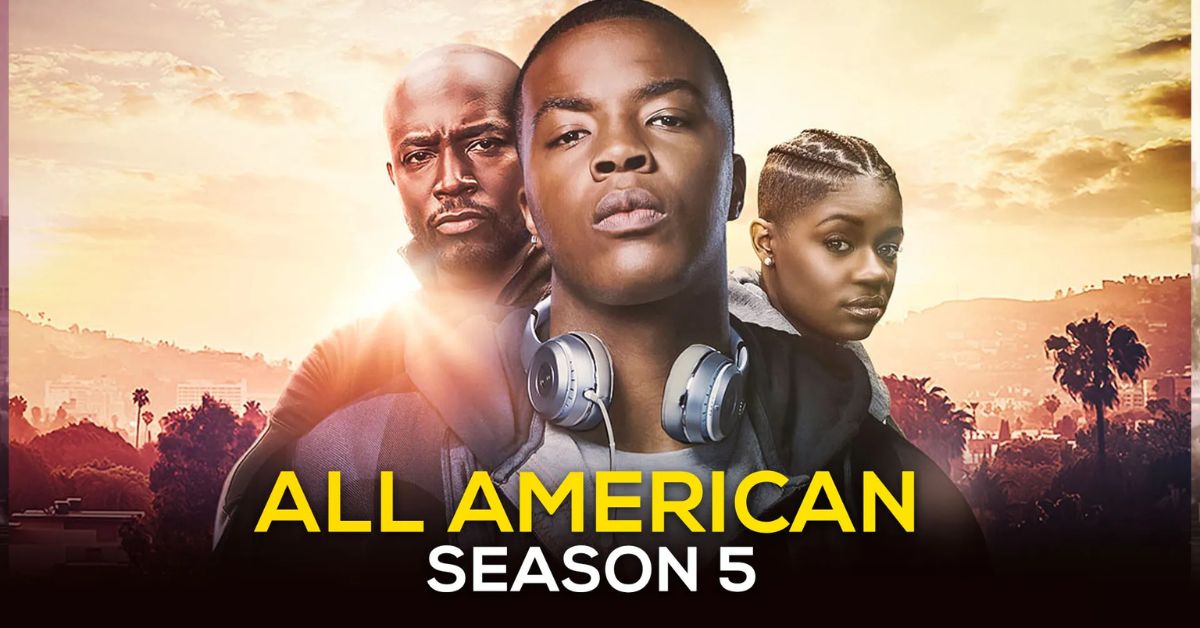 Casting For The Fifth Season Of All American
As things stand, it looks like all the important actors and actresses will be back for season 5 of All American. First of all, we know that Daniel Ezra will be back as our main character, Spencer James, for the next season.
At the time this was written, we were sure that Coop (Bre-Z) and Olivia (Samantha Logan), the main supporting characters, would be back for season 5. Coop is healing from the gunshot wound she got, and while her music career is on hold, her story is sure to continue.
Olivia, on the other hand, is writing a big story, and many of the characters around her are having trouble with it. As one of the smarter people in the group, Olivia's education is sure to come up in season 5, especially now that she might be going to college.
Layla (Greta Onieogou), Jordan (Michael Evans Behling), Grace (Karimah Westbrook), and Coach Billy Baker (Taye Diggs), who are all supporting characters, are likely to show up in season 5, but nothing has been confirmed yet.
Before the season 5 premiere, we will keep our scouts on the lookout for more information about what storylines will be explored and who will be back. Check out our guide to the dramatic world of Virgin River season 5 in the meantime.
If you liked this article, let us know what you thought in the section below. And don't forget to check back to our website News Conduct for the latest entertainment and pop culture news.