Bella Hadid usually keeps her private life away from the spotlight. After breaking her high-profile relationship with the singer, The Weeknd, she always avoids talking about her personal publically. Therefore, news confirming Marc Kalman as Bella Hadid boyfriend spread at the speed of light. 
In July 2021, Bella Hadid confirmed her relationship with Marc Kalman, who is an art director. After hearing this news, fans immediately wanted to know more about Bella Hadid's boyfriend. So, here is everything you want to know about Marc Kalman. 
The couple was keeping their romantic life a secret from the world, but Bella recently spoke up something about her past relationships before Marc Kalman. In Victoria's Secret's VS Voices podcast in January 2022, she talked about her struggles with having boundaries in the past. She told that she went back to both men and women who abused her, and that was the place where the people-pleasing came in. Staying off of social media, meditation, and therapy has helped her to heal from all the past incidents. 
Bella Hadid is in better condition now, due to which fans want to see her falling in love again even if she is hiding her relationship. On the other hand, Bella Hadid's boyfriend, Marc Kalman, also maintains a low-profile life. Besides progressing his career in art and fashion and working with famous artists like Travis Scott, he prefers to keep his privacy.
Bella Hadid's Boyfriend Career
Like his girlfriend, Marc Kalman also works in the fashion world. However, his work is more of behind-the-scenes work involving merchandise design, album art, and branding. Previously, he owned an official website that has turned offline now. He has also worked with some A-list clients, that includes KNG records, the eyewear brand Smoke x Mirrors, and Milk Studios MADE Fashion Week. According to the sources from E! News, currently, he is working as a designer for A Bathing Ape, a Japanese fashion brand. 
Also have a look at
A profile from 1985 wrote that Bella Hadid's boyfriend has worked for long years with his artistic partner, named Corey Damon Black. They were raised at the same place but never met before crossing paths again at Art Basel. Because of their ultimate partnership, the public started addressing Black as Artist and Marc Kalman as Art Director.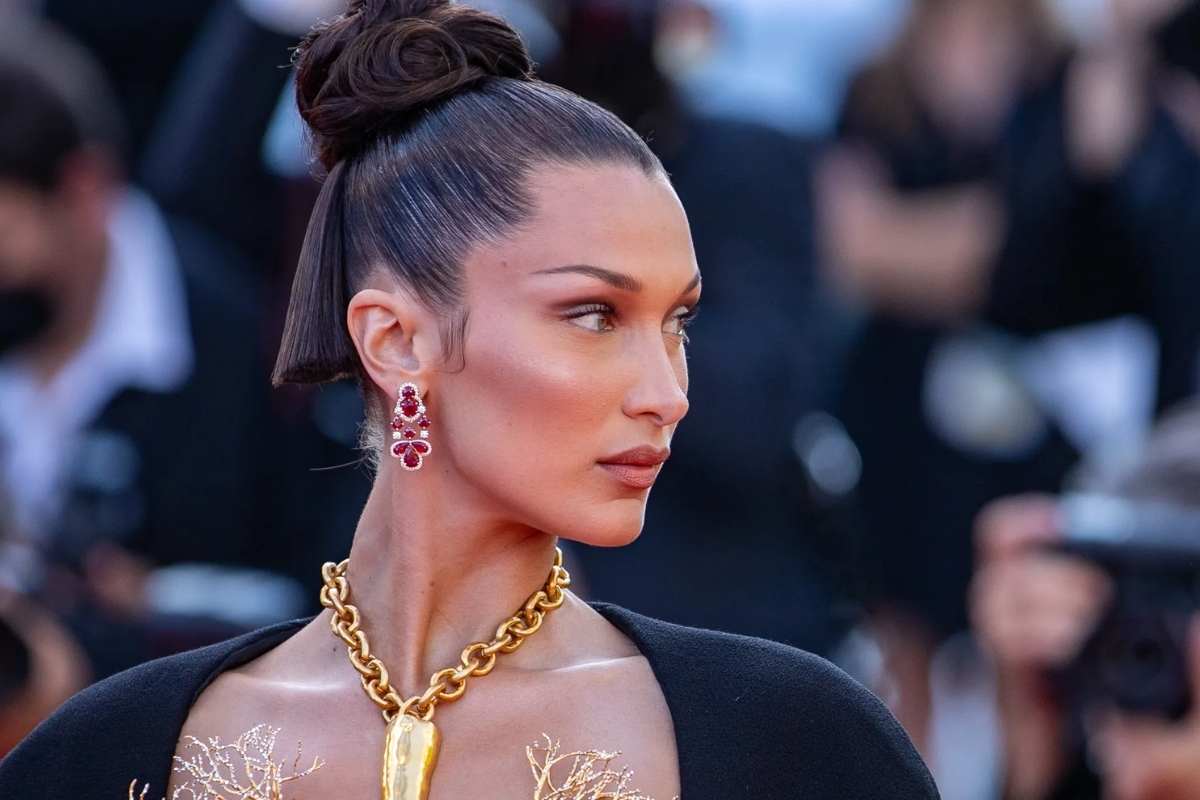 They also referred to Kalman as a combination of young Fabien Baron, Charles Saatchi, and Steve Jobs. In the profile, Corey Black also mentioned that Marc adjusts and manages his impulses. While working on any project, he just wants to talk to Marc.
Bella Hadid's boyfriend has also collaborated with the rapper Travis Scott. According to the sources from 1985, Marc Kalman and Black designed album artwork and worked on some brandings for him. In 2015, the duo also collaborated with Travis Scott at the SX Tumblr IRL festival. At the festival, their art installations were featured.
Bella Hadid And Marc Kalman Relationship
According to some sources on the internet, Bella Hadid and Marc Kalman have been dating since 2020. In July 2021, Page Six gave reports of them secretly dating for a year. They also shared a picture of the couple sitting in the Aime Leon cafe in New York in July 2020. They were spotted sitting in public at that time. Without speaking much publically, Bella Hadid boyfriend has been mentioned on her Instagram a few times.
In July 2021, Bella teased the secret of dating Marc by posting a since-deleted photo of the two cozying up to one another. She also posted several photos of them together and addressed Marc Kalman as her favorite dinner date on Valentine's Day. However, Bella Hadid boyfriend has his Instagram Setting private. They do follow each other on the platform. 
Besides being in the same industry, the couple also came forward together for some charitable causes. They went together at a coat drive at The Bowery Mission in New York in February 2022. Bella Hadid posted some photos on her Instagram, but Kalman was not photographed. However, they do have a picture together, which was captured by the Daily Mail. 
Whether that is on a physical, spiritual or mental level…. 🧠👯‍♂️✨

The community is growing and I have been popping in to chat with the members of the group here on discord… If you want to join the movement, it's here! https://t.co/3NcJDGAttV

— Bella Hadid (@bellahadid) June 16, 2022
They have traveled to some beautiful places in the world together. Short after a while, when Bella Hadid boyfriend made his debut on her Instagram, they both were captured by Page Six kissing each other while on a French Riviera trip. 
Bella Hadid boyfriend also joined her on her Fashion Week Adventure in Paris in April 2022. They were captured strolling the streets together. Later, Bella Hadid shared a video of them kissing each other while enjoying the sights. Bella Hadid also shared her photos of enjoying an ice cream from her trip to Rome, where her boyfriend could be spotted sitting next to her. Daily Mail has also posted a photo of the couple kissing in a New York Restaurant.
Also have a look at
Bella Hadid boyfriend attended the 27th birthday party of Gigi Hadid in April 2021 in New York. Along with Bella, her father Mohamed Hadid, mother Yolanda Hadid, and brother Anwar Hadid were also present at that event. According to the sources from E! News, Bella, and Marc were spotted together delivering balloons to Gigi's apartment a day before. 
Bella Hadid boyfriend has been already made to introduce to her family. Congratulations to both of them.
For more article like this stay tuned with newsconduct.com