Rose Bundy: The new documentary that arrived on Amazon Prime is Falling For a Killer. Many women gave their interviews about the infamous serial killer named Ted Bundy. The speakers were those who either shared romantic relationships with him, like ex-girlfriend Liz Kendall or survived his vicious attacks like Karen Sparks.
However, the one who didn't give the interview was Rose Bundy. She is none other than Ted's daughter. The true-crime series that consisted of five parts displayed some old photos of she along with her mother and Ted's wife, named Carole Ann Boone. However, the face of she was blurred out in all of them as they didn't want to reveal it.
Ted met Carole Boone at the height of his murder career in the year 1974. They were working at the Washington State Department of Emergency Service together. He was actually the one who was trying to search for all the women he murdered. According to The Only Living Witness, Boone liked Ted immediately after meeting him.
The pair soon started dating while Ted was still in a relationship with Kloepfer. However, Boone was not at all bothered about it as he was arrested after that. She visited him in the jail regularly and provided him with cash that helped him to plan an escape. The main reason Carole was being shifted to Florida was to stay in touch with Ted.
Carole was completely convinced that Ted was innocent even when he was so much close to his death at that time. Before his initial death, the couple dated and got married in the year 1980 in a courtroom.
He proposed to her during his highly publicized trial, based on the writer named Ann Rule, who wrote this in the biography of Ted, named The Stranger Beside Me. The relationship between Ted and Carole and the conception of Rose Bundy progressed during his death row.
Rose Bundy Date of Birth
Rose Bundy was born on 24th October 1982. According to the sources of E! News, Carole Boone got pregnant while her visit to Ted in the prison around his death row. How did she become pregnant while visiting the prison? People are still confused about it.
Read More:
Ted was not allowed for conjugal visits. So, once the news of her pregnancy started to spread, it pulled the interests of people towards it. They all had a doubt that the baby was of Ted. In an article in The Deseret News in 1981, Boone answered that it's nobody's business to know how did she conceive a child with Ted. However, this is not the only question that Ted left unanswered.
According to the speculations made by The Sun about Rose Bundy's birth, Carole may have passed an empty condom to Ted through a kiss, which Ted filled and returned to her. However, Ann Rule denied it by stating that they would not have undergone such desperate measures.
According to her, Ted and Carole must have bribed the guards to allow the couple to spend some private moments in various parts of the prison. Carole Boone gave birth to Rose Bundy when Ted was in jail.
According to Rolling Stone, it was publicized that Carole believed that Ted was innocent and may have helped him to escape from the Colorado jail and arrive in Florida in 1977. However, Rose Bundy was not the only child of Ted. He also had a teenage son named James from the first marriage at that time.
Rose Bundy was not the only child that Ted parented. However, she was his first biological child. Ted once served as a father figure to Molly, who is the daughter of his ex-girlfriend, Elizabeth Kendall, from her previous marriage.
Some Information About Rose Bundy
We don't know much about Rose Bundy. She lived an under-the-radar life and avoided any media or socializing. We know about her only in bits and pieces. According to the sources from Oxygen, Rose Bundy is known as kind and intelligent by Rule.
The full quote from Rule that got posted on her website mentions how she could be aware of Ted but know so little about his family.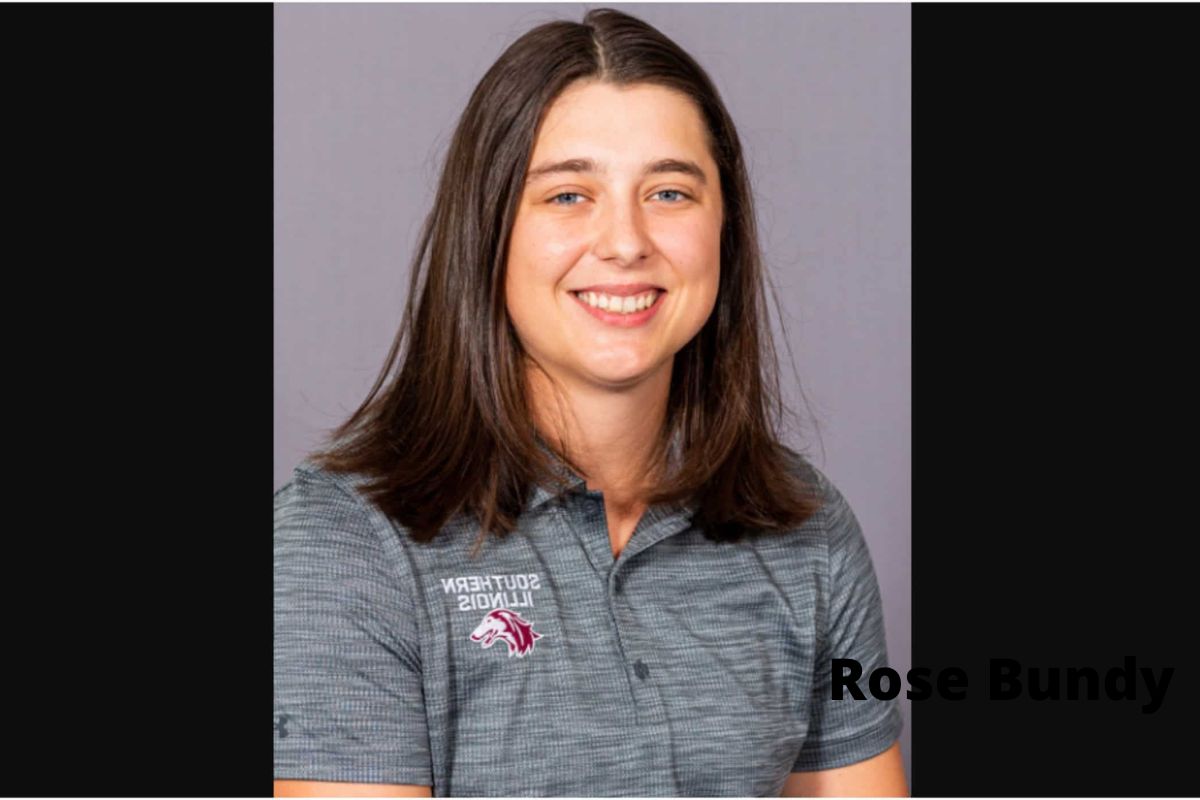 She mentions that she doesn't want to know about Ted's ex-wife and daughter as they deserve privacy. She doesn't want to answer the question about their location by the media. She only knows that Rose Bundy has turned into a fine young woman.
Where is Rose Bundy Now?
Ted Bundy and Carole Boone got divorced in 1986, after which Carole and Rose Bundy left Florida for Washington. According to the sources, Carole was so hurt after getting aware of the death row confessions to the murders done by Ted, that she refused to receive a final phone call from him.
Welcome to the team Rosemarie Bundy! She will #WalkWithUs starting next year. #Salukis #signingday pic.twitter.com/EQdm4H72B4

— SIU Women's Golf (@SIU_WGolf) November 10, 2016
After three years of their divorce, Ted carried out a sentence of death on 24th January 1989. According to the sources from E! News, Rose Bundy is of 40 years now and is still avoiding the spotlight.
According to The Sun, it's likely that the six-year-old Rose Bundy was never allowed to meet or call her father before his execution. It's possible that Carole Boone and Rose Bundy have changed their name.
For more information please visit our site Newsconduct.com