Jeffery Lamar Williams is an American Hip-Hop artist who goes by Young Thug. Jeffery was born on August 16, 1991, in Atlanta, Georgia, USA.
He is a generational figure, and his work has influenced the present sound of hip hop and trap music. Thug, known for his unusual singing style and attire, began his independent mixtape career in 2011 with I Came from Nothing.
Young Thug joined Gucci Mane's 1017 Records in early 2013, and later that year, he released his label debut mixtape 1017 Thug to great acclaim. In 2014, he gained mainstream fame with the singles "Stoner" and "Danny Glover," as well as cameos on T.I.'s "About the Money," Tyga's "Hookah," and Rich Gang's "Lifestyle."
Recent Post
The following year, he collaborated with Lyor Cohen's 300 Entertainment on the Rich Gang: Tha Tour Pt. 1 mixtape. In 2015, he released a handful of mixtapes, including Barter 6 and two Slime Season installments. Thug then released three commercial mixtapes in 2016: I'm Up, Slime Season 3, and Jeffery.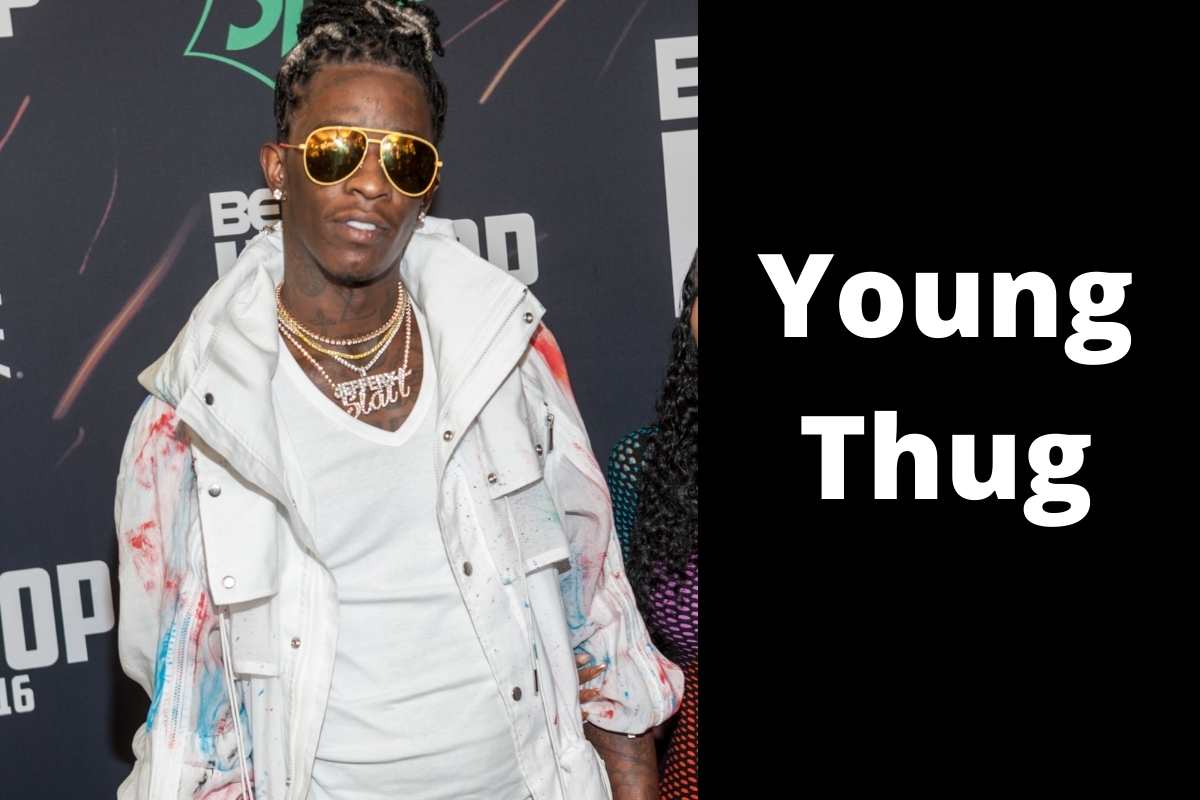 Thug appeared on Camila Cabello's blockbuster song "Havana" in 2017, which earned his first number-one single on the Billboard Hot 100. Slime Language, a compilation album, was published in 2018 by his label YSL Records. In 2019, he won the Grammy Award for Song of the Year for his work on "This Is America."
With so many achievements in Thug's life, everyone is wondering what his net worth is? In this post, you will learn about Young Thug's complete net worth, salary, income sources, music career, biography, luxury lifestyle, car collection, assets, and jewelry collection.
Young Thug's Early Life
Jeffery Lamar Williams, better known as Young Thug, was born on August 16, 1991, in Atlanta, Georgia, United States. He grew up in the South Projects in section 8 housing, the second youngest of ten siblings. For his mother, who had four or five different baby fathers, that's a lot of mouths to feed. Around 2000, one of Thug's older brothers was shot and killed outside their home after a gambling disagreement.
While another brother went to jail for murder, Young Thug was uninterested in education. Therefore he became involved in numerous crimes, drugs, and gambling. He shattered his teacher's arm in middle school and went to four years in juvenile jail.
Young Thug's Career
Young Thug wasted little time producing some tunes, and after finishing his Juvie, he began rapping more frequently. He started recording in 2010 with nothing more than a few clothes and some shoes to his name.
Thug debuted as a guest artist on TruRoyal's song "She Can Go." In 2011, he pursued his music career more seriously and released the mixtape/Came From Nothing, which quickly became popular in the Atlanta area and sparked a lot of buzzes.
His unusual demeanor and distinct style quickly drew the notice of famous rapper Gucci Mane, who later signed him to his 1017 Brick Squad records label in 2013. His next mixtape, 1017 Thug, was well received by critics. And then, he began working with well-known rappers like Travis Scott and Waka Flocka Flame.
Young Thug was on wiretap multiple times encouraging YSL members to do crimes "Y'all ain't beat em up or s**t em yet? y'all boys getting soft!" according to police. pic.twitter.com/1qlu5rbqJa

— SAY CHEESE! 👄🧀 (@SaycheeseDGTL) May 14, 2022
Birdman Cash Money Records signed Young Thug to a management deal in 2014. Thug has since collaborated with A$AP Ferg, Kanye West, Chief Keef, and Rich Homie Quan and has released several mixtapes. In 2015, he released another mixtape, Barter6, with Atlantic Records, which soon became a hit, charting at #22 on the Billboard 200, #24 on the UK R&B album charts, and #5 on the R&B hip-hop charts. 
Thug's second commercial mixtape, I'm Up, debuted at number 22 on the Billboard 200 the following year. Slime Season 3, the third mixtape released that year, landed at #7 on the US Billboard 200 and #1 on the US Rap Albums Chart. Thug collaborated with Cuban pop diva Camila Cabello on the hit ballad Havana in 2017, which became his biggest breakthrough song.
On August 16, 2019, Young Thug released his first studio album, So Much Fun. This album featured guest performances from iconic artists like Lil Baby, Lil Uzi Vert, 21 Savage, Quavo, Juice Wrld, Future, Machine Gun Kelly, Gunna, Nav, J. Cole, and Travis Scott. The album was a huge success, peaking at number one on the Billboard 200 chart in the United States.
He appeared alongside Future on Drake's hit Way2Sexy at the end of 2021, propelling him to the top of the Billboard Hot 100 for the third time in his career. Thug released his second studio album, Punk, on October 15, 2021, debuting at number one on the Billboard 200. Thug signed a global publishing deal with Kobalt Music Group after the release of this album.
Similar Post
Young Thug Net Worth
In 2022, Young Thug's net worth was USD 8 million. Thug rose to prominence after working with Hip-Hop artists like Gucci Mane and Birdman and then collaborated with musicians such as Gunna and Lil Baby.
Aside from his singles and mixtapes, he gained notoriety for his appearances on hit songs such as Camila Cabello's Havana, which became his first number-one single on the Billboard Charts.
The rapper said he lost an estimated $5 million during the quarantine because he scheduled his tour. Thug is presently the 125th most streamed artist on Spotify, almost equal to some substantial cash account statistics. The Atlanta rapper earns more than $80,000 a month only from Spotify streaming royalties. That makes his total $1 million per year, $19,000 per week, and $2700 each day.
The rapper earns a lot of money through his YouTube channel, which has over 50 million views per month. Young Thug roughly makes $1,620,000 per year from YouTube streaming alone. Young Thug's annual earnings, including live concerts and streaming royalties, exceed $4 million on average.
Thug has an enormous jewelry collection, including a $62,000 Rolex. Young Thug's net worth has steadily increased over the last few years.
In 2022, Young Thug has a net worth of nearly USD 8 million. 
Guys Stay tuned with us for the latest information on, News Conduct.