Legally Blonde when it first hit the theatre, was assumed simply to be a lightweight comedy but it proved to be much more than that. Created with a budget of only $18 million, the box office collection of the movie was around $141.8 million.
Legally Blonde was directed by Robert Luketic and was written by Karen McCullah Lutz and Kristen Smith. The movie was based on the book Legally Blonde by Amanda Brown. Even the sequel of Legally Blonde was a huge hit. With the success of the Legally Blonde franchise, the developers are finally gifting its fan. 
The official work of Legally Blonde 3 started back in June 2018. However, the movie faced immense delays. It was supposed to be released on Valentine's Day in 2020. However, the date came and went by, with no headlines. After a long time, there are again headlines about Legally Blonde 3 finally. 
Legally Blonde 3: Cast
Reese Witherspoon of course will be a part of Legally Blonde 3. Without her, the movie will have no sequel. This part has been sorted out, thankfully. Who will be the other cast members of this series yet not confirmed? It is expected that one will be able to see a more diverse cast than the original. 
Also check: Studio 666, by Dave Grohl, Is a Giant Slab of Horror Movie Cheese
Legally Blonde 3: Updates Regarding Filming 
During an interview in December 2021, Witherspoon said that they are currently working on the script. With the script of Legally Blonde 3 in hand, the filming process of the film can begin. 
Legally Blonde 3: Release Date 
Even though it was believed that Legally Blonde 3 will hit the theatre on 20 May 2022, it seems unlikely that Legally Blonde 3 will be ready by then. The official website merely states that the movie will be released somewhere in 2023.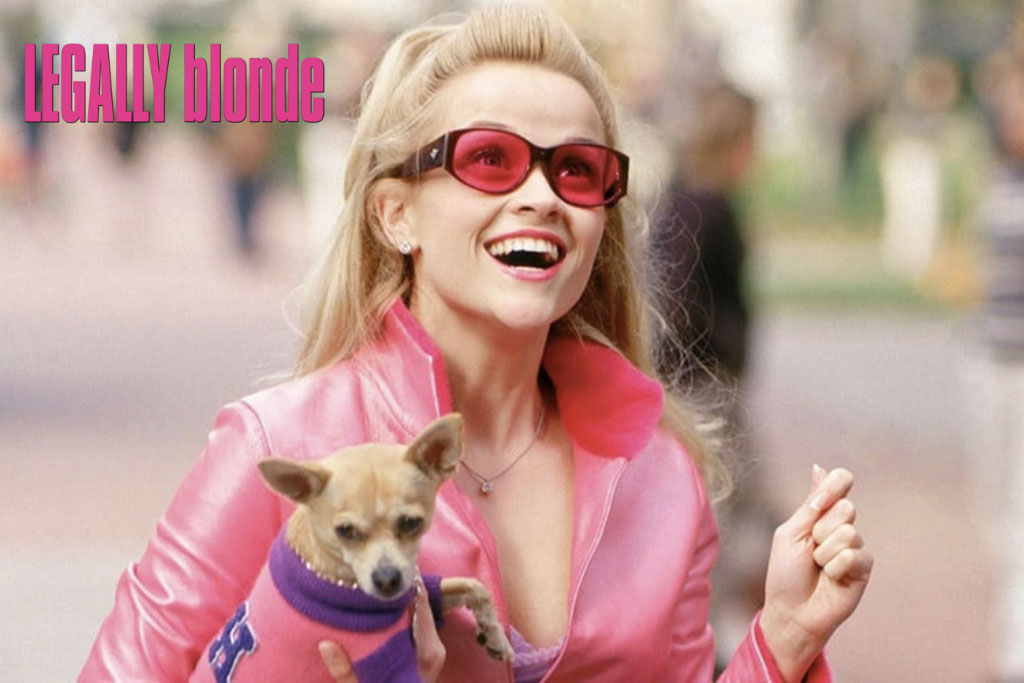 However, there is no idea right now when the movie will be released. One might get a better idea of the release date of the movie, once the production starts. It was officially announced that Legally Blonde 3 was happening back in June 2018. According to an official tweet by MGM Studios, It is supposed to be released in May 2022. 
Legally Blonde 3: Plot 
Till now, the plot of Legally Blonde 3 has been a closed secret. The writing team includes Mindy Kaling and Dan Woods. Mindy is an interview said that she cannot wait to see how they have portrayed Elle Woods in 40 versus what she was back when she was only 21.
It was also confirmed by Mindy that iconic catchphrases of Elle will still play a huge role. The plot will supposedly revolve around sound, Elle Woods, at 40 who is a mom with a thriving career. Legally Blonde 3 will be produced by Reese and Lauren Neustadter along with Marc Platt. 
Previously, Legally Blonde was nominated for the Golden Globe Award for Best Motion Picture: Musical or Comedy. Further, Witherspoon receives a Golden Globe nomination for Best Actress – Motion Picture Musical or Comedy. It has won the Teen Choice Awards for Choice Summer Movie, MTV Movie Awards for Best Comedic Performance, Best Line and Best dressed. 
Even Legally Blonde 2 was a huge success. The movie was created with a budget of $45 million and it earned a box office collection of $124.9 million. The movie was released in 2003. Even though Legally Blonde 3, earned a huge box office collection, it earned negative reviews from the critics. It would be interesting to see how Legally Blonde 3 will be received after so many years of the last movie of the franchise. 
Also check: Toni Collette's New Netflix Series, Pieces of Her, Gets a First Look