Welcome back fam! Today we are here some interesting news about all the fans of Naruto.  And all the fans are going to completely love this good news about Naruto.  It wants to be announced recently that all the new chapters of Boruto which is also known as the next generation of this series have finally been announced. 
Naruto has planned on renewing one of its most famous heroes.  The new form is a lot exciting and we are going to see a full-fledged war between Kara and Otsutsuki this entire season is going to be filled with different characters of the show.
As we have seen in the last chapter of Manga there were a lot of twists at the end of the chapter where Boruto was dead.  All the fans were shaken by this sudden demise of Boruto. They never expected that the main character of the story would die an uncertain death.
However, we have got some news recently that the character would revive once again and it was not his end.  So for all the fans who got upset, it's time for you to cheer up once again as we have a lot of good news for you. So keep on reading further to see what has happened in the next chapter of the show.
Which Character Is Going to Be Back in Boruto?
As we have already seen the war between Kawaki and Boruto against code and the intensity of the war had kept all the fans engaged with the scene.  And now that  Boruto Uzumaki has been dead in the show it really had created chaos among the fans regarding what will happen in the future for the series. 
And as per the latest updates we have seen that but has been brought to life once again and is going to revive his character. It has been officially announced that no matter how weird it seems the only solution for the show to continue is to bring the main character back To Life.
The most recent addition: Young and Hungry Season 6: Is It Going to Be Renewed or Canceled?
We have seen the changes and how much he has changed into an amazing Otsutsuki and bringing him back from dead is going to create such a buzz among the audience and this means that the upcoming chapter is already going to be a super hit.
How Is He Going to Revive?
The 67th chapter of Boruto has a very interesting plot.  Boruto will be seen reviving from his death and that would give a big shock to Shikamaru and Naruto. Later on, the story of Boruto will be shared in the show further.
If we remember when Momoshiki had reached out to Boruto directly  And have shared how much damage the war had caused him.  He also shared that most of his lungs and heart have been damaged.  And he had a lot of blood loss which in turn had caused his death.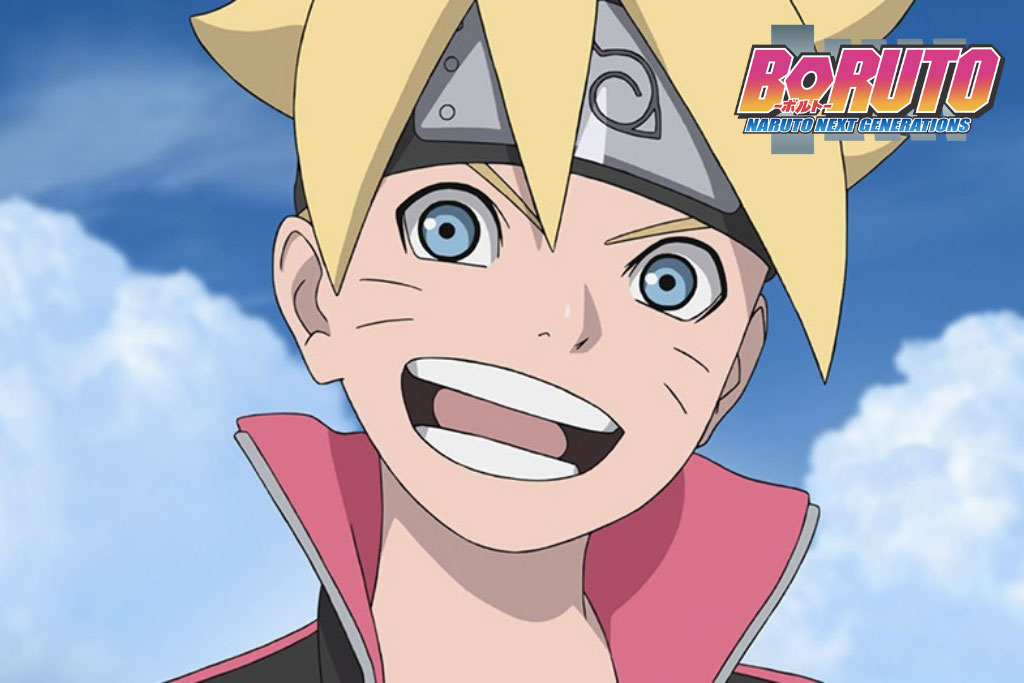 Otsutsuki Momoshiki was seen to take action and help Boruto get back.  She had used all her powers and also with the help of Karma she helped Boruto get back from being dead. However, as we know that this was the only chance of him getting back his life and after that, he would never be able to get back once he is dead again.
The entire process of getting Boruto back to his life looked like a very impossible task at the very first.  All the missing pieces of Karma were in the way of getting his life back however Momoshiki was able to do his part very well and used all parts of Boruto and merged it together. 
After Boruto came back body acted as a vessel of Momoshiki. However, Momoshiki ensured Boruto of one thing that he would never be able to use Karma once again to revive his life and this just wanted time thing so when this happens again Boruto is going to be stuck with his body for eternity and he won't be able to get back to life.
All the people who haven't watched Boruto yet here is a short explanation to know what exactly is going on in the series and you would be very much for me in here after you read further. All the alliances which were created during the 4th Ninja war led to all the activities that can happen and we are also going to see the Gaara back in this series. 
A lot of characters who were not a part of the series are also going to return in the further story.  in Boruto we are also going to see The power of Omoi exactly when he would be finding his abilities and claims to be the most powerful shinobi around the place. 
Other than that we are also going to see the changes in other characters such as Darui who is also known as the bodyguard of Raikage. And with so many changes it is a lot exciting for fans to have this chapter released.  So do not forget to watch this upcoming chapter and stay tuned with us for all such amazing updates about your favorite shows and characters.
The most recent addition: The Lord of the Rings: The War of the Rohirrim Anime Will Release In April 2024