Run The World is based on a group of four 30 something black women who have set out to conquer the world. Created, written, and executively produced by Leigh Davenport, the show's season 1 ended on a cliffhanger on July 11.
Since then fans have been wondering about the future of Run The World Season 2. After all, they all want their answers to so many questions that the last episode of season 1 created!
Run The World Season 2 Release Date
The comedy series has been renewed by the network for another season. Allison Hoffman who is the President of Domestic Networks for Starz said the following about the show:
"Run the World has been so passionately embraced by our audience and we are thrilled to bring fans another season."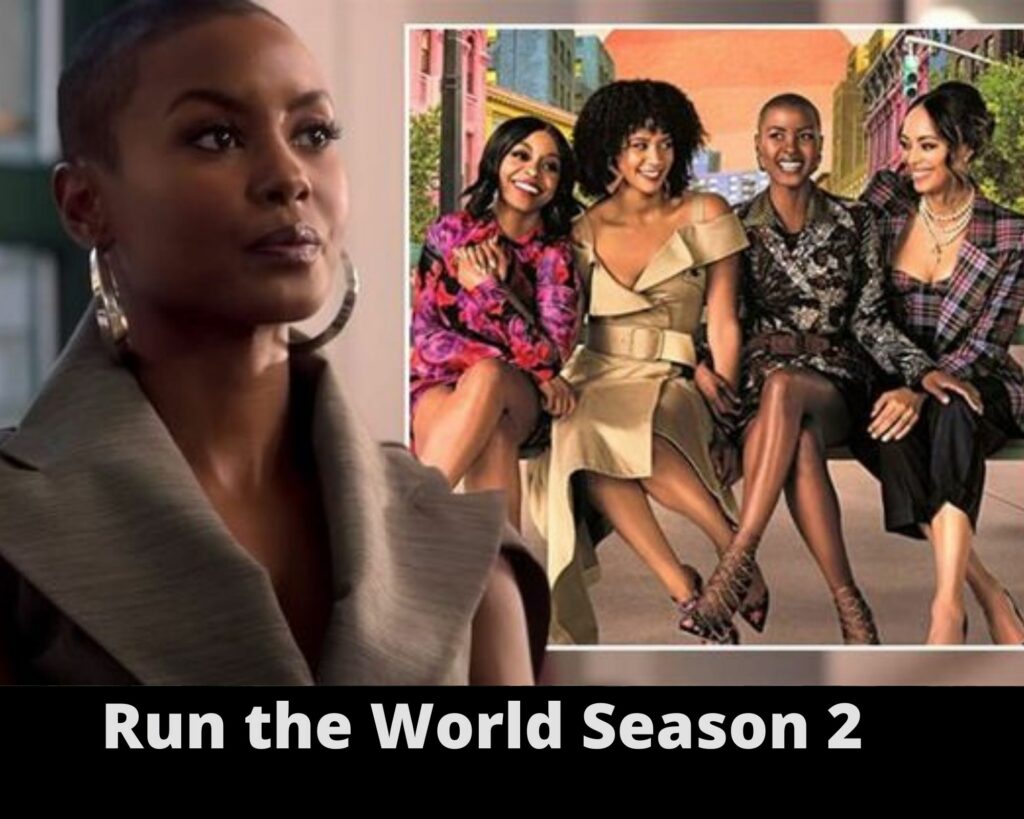 The second season will be having a new showrunner, Rachelle Williams. She will be taking over Yvette Lee Bowser's job as showrunner. However, this doesn't mean that Bowser won't be a part of the executive producers.
She just won't be the showrunner so that she can focus well on her other projects. Regarding this change, Hoffman said:
 "Our incredibly talented cast and executive producers Yvette and Leigh are set to return, and we're excited to welcome Rachelle back into the Starz family leading as showrunner and executive producer."
Now, it has been a while since the show was renewed for another season back in August 2021. But, we do understand that production and post-production usually take almost a year. So, fans can expect Run The World Season 2 in Mid 2022 or maybe even later than that. Although, we are sure that the season will be worth the wait since it will be bringing with it lots of laughs and thrilling adventures.
Synopsis
Filmed in Harlem, the show's plot revolves around four women who are not only friends but also look forward to thriving and succeeding in the world together. They all go through ups and downs in their lives. The main aim of the show is to show powerful women being friends with a hearty plot that is great to watch while enjoying and relaxing.
We can expect season 2 to highlight more about Ella's life as she begins writing her new book. This is quite an achievement for her as her previous book had not received the kind of success and appreciation she wanted. Viewers might even get a chance to see a bit more of Ella's love life as she explores her relationship with Anderson.
On the other hand, things won't be very good for Renee and her marriage. It had finally hit rock bottom in season 1. So, in season 2, viewers can expect to watch Renee get out in the dating world and explore new options. The girls will be there with her throughout her journey and support her.
By the end of season 1, we saw Whitney confess that she had cheated on Ola, her boyfriend turned fiance. Because of this, Ola asks for some time to think. And since their wedding is near, Ola will have to come up with an answer soon in season 2. Also, it will be exciting to find out whether Whitney and Ola get married or they go on their separate paths.
Moreover, Sondhi Hill also has a list of adventures set out for her. Viewers will probably get to see her character grow and evolve. Overall, the new season will have a lot more depth as viewers will see the women of Harlem get back together on new adventures.
Run the World Season 2 Cast
While no official cast list has been revealed, season 2 would be incomplete without the following cast members. These members are the core of the show and help convey its story perfectly.
Amber Stevens as Whitney Green

Andrea Bordeaux as Ella Mcfair

Bresha Webb as Renee Ross

Corbin Reid as Sondhi Hill

Tosin Morohunfola as Olabisi "Ola" Adeyemo

Sasha Hutchings as Hope

Stephen Bishop as Matthew Powell

Nick Sagar as Anderson Louis

Erika Alexander as Barb
Run the World Season 2 Trailer
It's only been a while since season 1 ended. And we do not expect Run The World season 2 to release any time before the spring of 2022. This means that there is a lot of time in the new season to release. And a trailer will only be released sometime before the actual season airs.
Frequently Asked Questions
How Many Episodes Will Run the World Season 2 Have?
Season 1 had a total of 8 episodes. We expect season 2 to have the same number of episodes i.e. 8 as well. Each episode will be around 30 minutes long.
Where Can I Watch Run the World?
The series is available on Starz. The channel can be subscribed with a fee of 6 dollars per month. There is another option to access Starz via Amazon Prime as well. But for this, you will have to pay another 8.99 dollars to subscribe. Additionally, the series is available to watch on any other platform.