FTC Sues Meta to Block Acquisition of VR Company Within 2022: Meta, the owner of Facebook, is being pursued by the Federal Trade Commission once more for engaging in anticompetitive business activities, this time in the field of virtual reality.
The FTC filed a lawsuit against Meta on Wednesday to prevent it from acquiring the virtual reality software developer Within Unlimited and its VR workout program Supernatural. In a news release, the FTC said that Meta already has a virtual reality fitness app as part of its "virtual reality empire" and claimed that Meta is aiming to "purchase its way to the top."
According to John Newman, assistant director of the FTC Bureau of Competition, "Meta already possesses a best-selling virtual reality fitness software, and it had the potential to compete even more closely with Within's popular Supernatural program." "However, Meta opted to purchase market position rather than gaining it via merit.
Because of the unlawful nature of this transaction, we will seek every available redress." Meta claims that the FTC's case is "based on ideology and supposition, not facts," in response to the complaint.
The statement reads, "It is just not plausible that this transaction will result in anticompetitive effects in a dynamic industry with as much entry and development as online and linked fitness."
The FTC has already charged Meta with buying out rival companies. The FTC said in a current case against the business that Meta purchased WhatsApp and Instagram to crush what it saw as Facebook's rival social media platform Facebook.
Read More:
The FTC stated that the virtual reality (VR) market is "characterized by a significant degree of development and innovation," and Meta is not the only business whose VR purchase is under investigation. The U.K. Competition Commission is looking into Microsoft's $68 billion acquisition of video game producer Activision Blizzard, and the FTC is looking into it as well.
Businesses Embrace the Metaverse and Virtual Reality
Mark Zuckerberg, CEO of Meta, called the metaverse a "huge opportunity" during the company's earnings call on Wednesday. He said that by investing in building platforms to enable the metaverse, "hundreds of billions, if not trillions of dollars over time" may be unlocked. Users can digitally communicate, work, and shop in the Metaverse, a virtual environment.
During the call, Zuckerberg added, "By contributing to the development of these platforms, we'll have the freedom to design these experiences in the way that we in the broader industry feel will be optimal rather than being hampered by the limits that rivals impose on us.
According to Peter Evans, managing partner of the Platform Strategy Institute, during the MIT Platform Strategy Summit, several businesses have made large investments in VR and metaverse technology.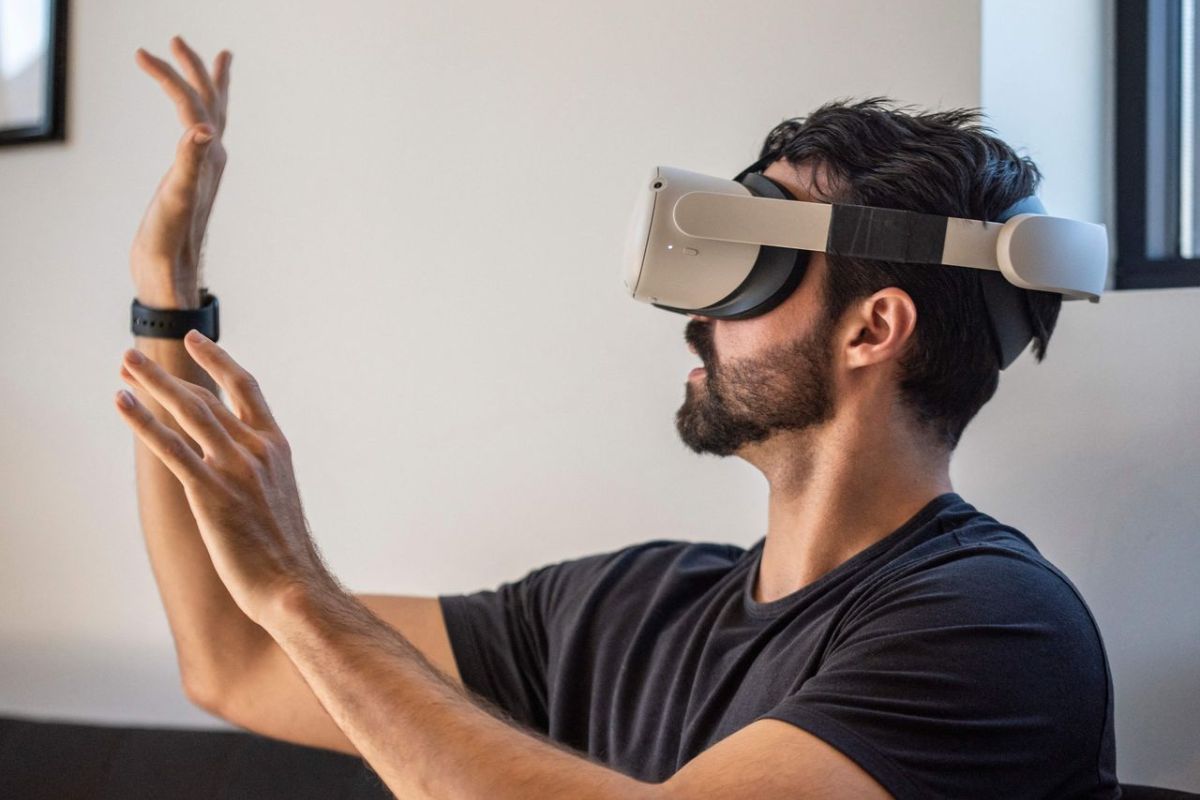 Evans claimed that the rise in virtual reality company mergers and acquisitions is proof that "players are already jockeying for position" in the virtual world, which he claimed will revolutionize industries. Large corporations have already bought land in the metaverse, like the banking institution JP Morgan and the retail behemoth Nike.
There are several metaverses, like Decentraland, The Sandbox, and Otherside, where users may swap digital assets and purchase real estate using their digital tokens. According to Evans, the combined market value of the metaverses Decentraland, SAND, and Otherside are $4.3 billion.
The "FTC Sues Meta to Block Acquisition of VR Company Within 2022" article goes into great detail about her passing. Keep coming back to see if anything new has been added. If you enjoy the story, please tell others about it. To show your appreciation for our work, please visit Newsconduct.com.