On Friday, September 1, a passenger on a Delta Airlines aircraft from Atlanta, Georgia, USA to Barcelona, Spain, experienced severe diarrhea "all the way through the plane," resulting in a biohazard issue on board, necessitating a U-turn and an emergency landing. Read the full post for more details.
Delta Flight Makes U-turn Over Diarrhoea Incident
Footage of the "onboard medical emergency" that forced a US airplane back to Atlanta after just two hours of its voyage to Spain has surfaced. The passenger's disgusting trail of diarrhea. See the tweet below:
"Diarrhea Plane " – Footage of the cabin from the Delta plane headed for Barcelona that had to be diverted to Atlanta due to a passenger having diarrhea all over the plane.#Biohazard #plane #aviation https://t.co/BoDemzjEBO pic.twitter.com/Takc9QPWSC

— FL360aero (@fl360aero) September 5, 2023
After the forced early landing of the Delta Airlines Airbus A350, maintenance workers spent five hours cleaning the aircraft, replacing an aisle carpet that was damaged in the event.
After an eight-hour delay, passengers, apparently including the one with diarrhea, were permitted to reboard, and the flight arrived in Barcelona on Saturday afternoon without additional problem.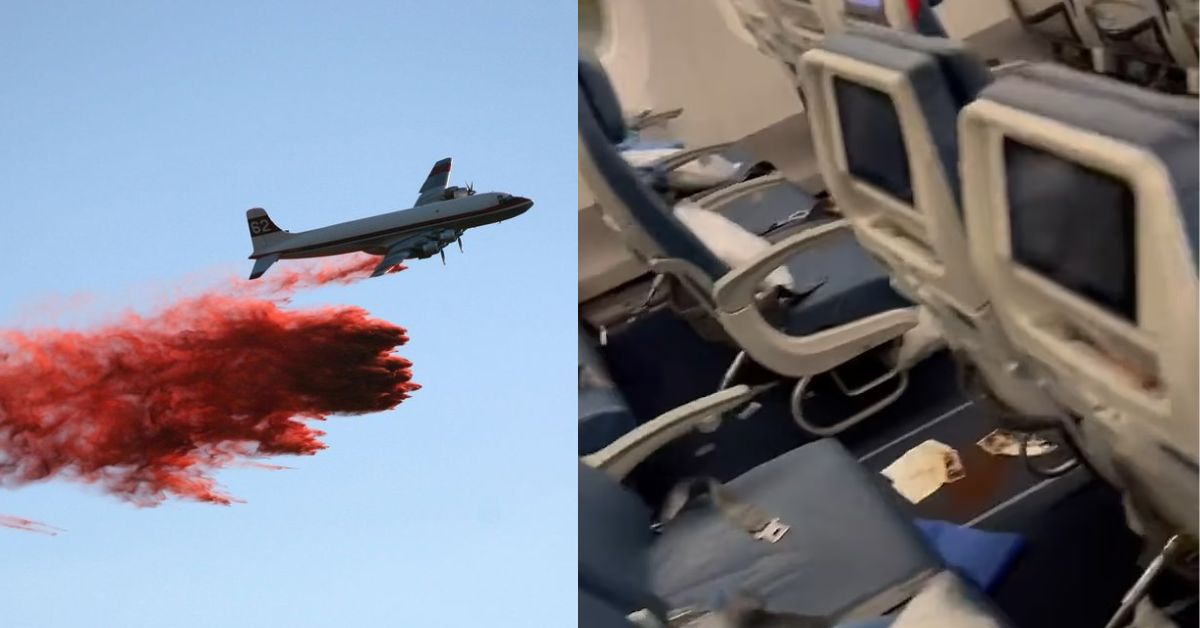 Social media posts from several passengers portrayed the flight attendants attempting to clean up the mess with paper towels and scented disinfectant. However, one passenger said that it simply had the effect of making the plane "smell like vanilla shit".
Another person described the flight attendants putting an absorbent paper "runner" along the aisle, forcing customers to clamber over seats to get off the plane in Atlanta.
If you want to read more news then click on the link below:
The explanation for the jet's unexpected turnaround over central Virginia was disclosed by an audio recording of a conversation between the pilot and air traffic control. Pilot's statement:
"It's just a biohazard issue, We had a passenger who had diarrhea all the way through the airplane so they want us to come back to Atlanta."
The audio and a photograph of the Federal Aviation Authority (FAA) flight strip were uploaded to X, now known as Twitter, to corroborate the U-turn's cause. An "onboard medical issue" was cited by Delta Airlines. It read:
"Our teams worked as quickly and safely as possible to get our customers to their final destination. We sincerely apologize to our customers for the delay and inconvenience to their travel plans,"
A Delta Airlines Airbus A350 turned around back to Atlanta Friday night because of diarrhea throughout the airplane from a passenger and it's a biohazard. 👀🥴

The FAA flight strip for DL194 was posted to Reddit (📷xStang05x) Also a passenger posted here asking why her son's… pic.twitter.com/VWbkB47wF1

— Thenewarea51 (@thenewarea51) September 3, 2023
According to USA Today, A week prior to the incident, Air Canada issued an apology to two customers who had been removed from a trip from Seattle to Montreal after they raised concerns about being forced to sit in vomit-covered seats.
I hope you found the information helpful. Please feel free to discuss your thoughts with us in the comment box, and don't forget to check out NewsConduct.com for more recent updates and celebrity news stories.