Cyclone Freddy struck southern Malawi on Monday. The country's Commissioner for Disaster Management Affairs, Charles Kalemba, told CNN that the storm was responsible for the deaths of at least 99 people in the region.
According to Kalemba, most of the fatalities occurred in Blantyre, the commercial center of Malawi. He warned the number of dead and injured could rise. Kalemba told CNN on Monday evening –
"We have recorded 99 people dead in about seven councils, with Blantyre city as the highest with 85 dead and about 134 people in Blantyre alone hospitalized,"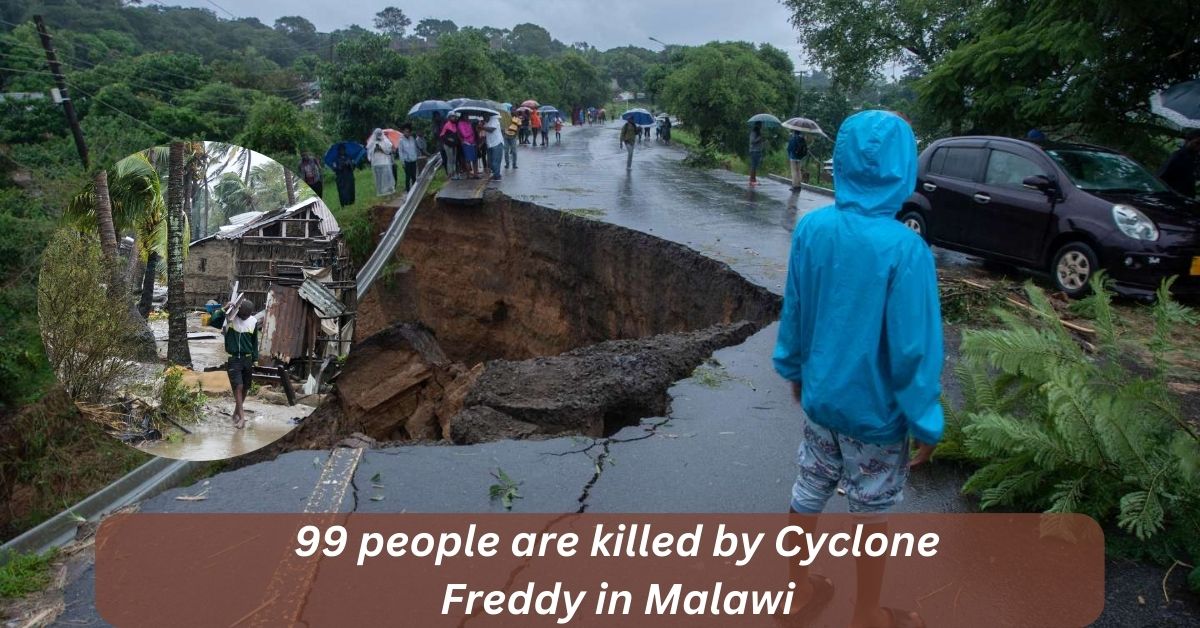 The southern area of Malawi is currently under a "state of calamity," as per a declaration made by the Malawian government.
The country's President, Lazarus Chakwera, in a government press release, said –
"has noted with grave concern the devastation that Cyclone Freddy is currently bringing to most districts in Malawi's Southern region," 
If you are interested in learning more about local weather disasters, then you should know that we have covered some breaking news, which you can read more about by clicking on the following links:
The statement continued –
"Accordingly, government is already responding to the emergencies, rendering urgent assistance to all affected districts, and appealing for local and international support for all the families affected by this disaster."
I hope that the information was of some use to you. Feel free to share your comments with us in the comment box, and be sure to check out NewsConduct.com for even more latest updates and articles about famous people.