When can we expect to download the FIFA 23 app? That is the topic most on the minds of FIFA Ultimate Team players right now as they try to get a leg up on the competition in the world's most popular football video game. The release date of FIFA 23 has been scheduled for September 30. The countdown has begun. Even earlier, on the third day before the full release, early access users can begin their gaming experience.
The FIFA Ultimate Team Web App will debut on mobile devices, tablets, and desktop computers before users can get their hands on the game. Read on for a comprehensive breakdown of the FIFA 23 Web App, including details on when it will be available, where to find it online, and how it functions in the most basic terms. In this article, we will discuss FIFA 23 web app login and many more things related t it.
You can also check 
What Is The FIFA Web App?
To sum up, the FIFA online app allows gamers to manage their FIFA Ultimate Team even when they aren't near their console or computer. Using the FIFA 23 Ultimate Team online app, you can organize your team and take on squad-building challenges (SBCs) anytime, anywhere, without having to launch the game.
Most significantly, you'll be able to buy and sell players on the transfer market and crack open FIFA Ultimate Team (FUT) packs before the game ever releases. Before the FIFA 23 Ultimate Team launch on September 30, this is a fantastic opportunity to get a head start on the game and possibly make some extra FUT Coins. As everyone is interested in FIFA 23 web app login.
What Time Does The FIFA 23 Web App Come Out?
It has been confirmed by EA rephii, a community manager for EA, that the FIFA 23 Web App will be released on September 21. This player schedule was outlined by EA rephill on the FIFA Forums:
On this date in 2022 (9/16), No more access to the FUT 22 Web App.
On this day in 2022, September 21st: The FUT 23 Web App is now available.
The Transfer Market will be available to returning FUT 22 players with active accounts at this time. No official release time has been announced for the FIFA 23 Web App just yet, but if it follows the same pattern as previous years, it will likely go live at 6pm GMT.


FIFA 23 Web App ✅

Pack Opening ✅

Web app trading ✅

5:15pm https://t.co/SFrnQIW2XS pic.twitter.com/I3KFM5uOwc

— Matt Craig (@MattHDGamer) September 21, 2022
What Is The Official FIFA 23 Web App link?
Although FIFA 23 will be replacing FIFA 22, the URL for accessing the Web App should be unaltered. If you're going to enter any personal information, check that you're on the official EA site by looking for the "HTTPS" prefix. Here is the website address for your convenience: https://www.easports.com/fifa/ultimate-team/web-app/. This page currently features Trent Alexander Arnold from the FIFA 22 Web App, but on that day it will be replaced with a different player. However, after the Web App is released, it will be available to everyone without charge.
You can also check 
Fifa 23 Web App Login
As EA community manager EA repair has stated, there are a few things players must remember in order to use the FIFA 23 Web App. Don't risk getting denied entry by failing to pay attention to the specifics below. fifa 23 web app login.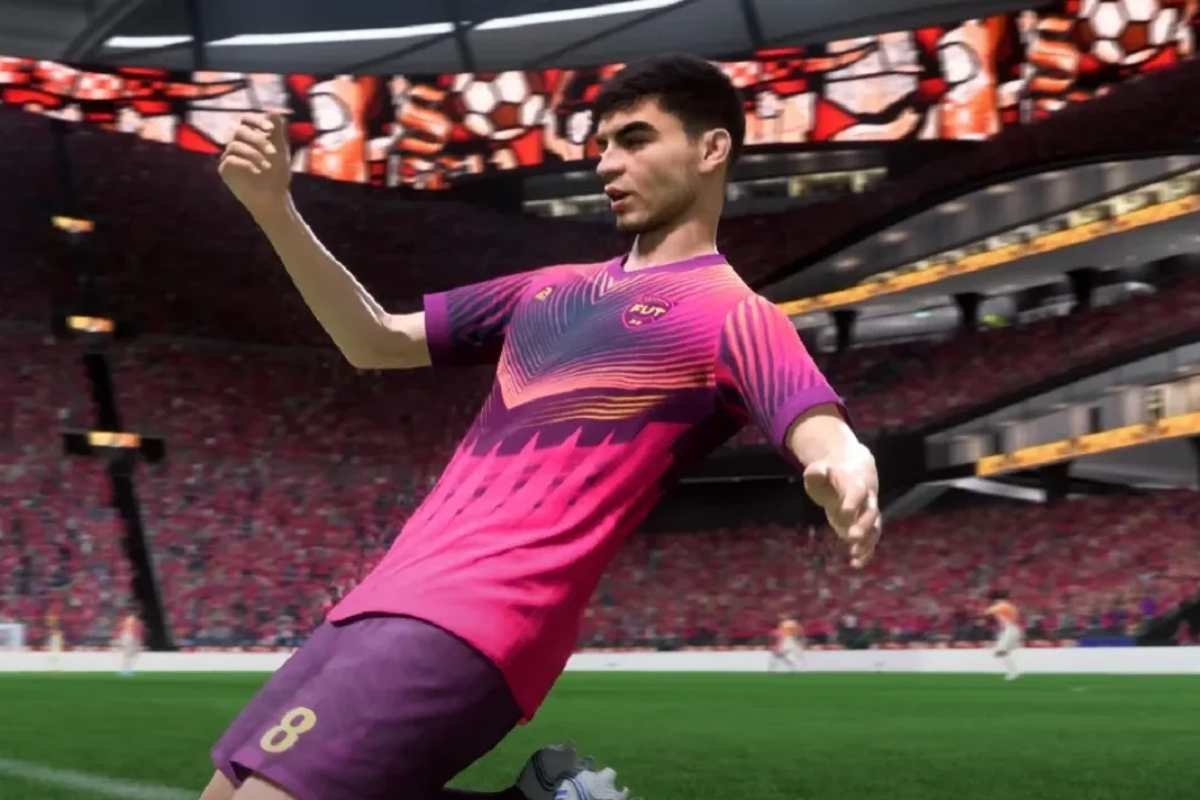 Before August 1, 2022, players who have formed a FUT Club and signed into FIFA 22 on their platform will gain early access to the FUT 23 Web and Companion Apps.
There needs to be some trace of your existence in the FUT 22 universe.
That implies you won't be able to get a head start if you deleted your Club.
You must have a positive balance in your account.
If you don't have access, it's because you've done anything against our rules in the past, or because we don't know enough about you at this time to decide if you deserve access.
Final Lines:
hope you find our post valuable for you… Many thanks for taking the time to read this! If you appreciate it, please leave a comment and share it with your friends. There are other articles available on newsconduct.com