Popular American executive Panos Panay was Microsoft's Chief Product Officer, overseeing Windows and Devices. Microsoft Surface and Windows 11 are his most notable works.
Panay earned an MBA from Pepperdine University after earning a bachelor's in engineering from California State University, Northridge. Microsoft hired him in 2004 and promoted him quickly. He helped create the Surface Pro and Surface Book.
His influence on Windows 11, released in 2021, was evident. Panay, who loves innovation and technology, creates products that empower people and believes technology can improve the world. Additionally, he strongly supports tech industry diversity and inclusivity.
Microsoft and the tech sector have been forever changed by Panay's inspirational leadership. He inspires many and will change the world for years to come. Examine Microsoft's Chief Product Officer Panos Panay's resignation after almost 20 years, including his reasons and next steps.
Is Panos Panay Leaving Microsoft?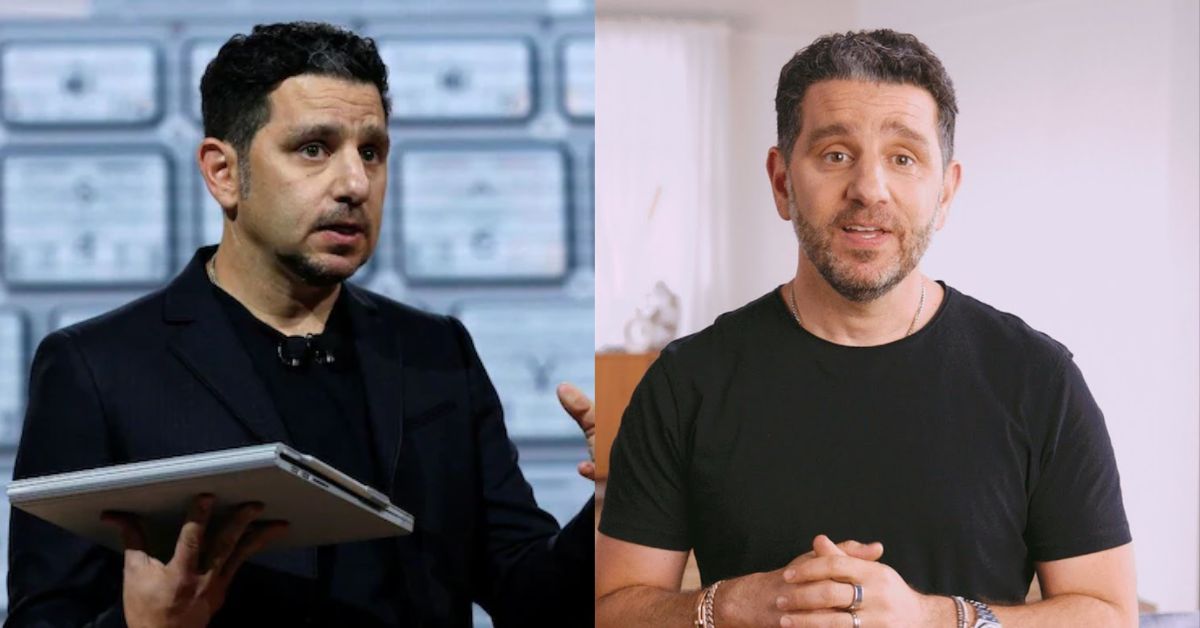 Panos Panay will indeed be leaving Microsoft. Panos Panay, the Chief Product Officer, has announced his departure from Microsoft after working there for almost 19 years. Panay has not disclosed his career change, but there are rumors that he may replace Dave Limp, a former Amazon executive who recently retired, as head of the Alexa and Echo smart speakers.
It's crucial to remember that there hasn't been a formal confirmation of this transition, though. Among Panay's accomplishments at Microsoft are his crucial contributions to the development of Windows and the Surface product line.
His departure represents a significant shift for Microsoft, and those interested in technology and the business world will be closely following his next professional move.
You can read our posts below to find out whether or not other celebrities quit their TV roles:
Why is Panos Panay Leaving Microsoft?
Panos Panay helped create Microsoft's Surface products and Windows 11, but his departure is unknown. He may work for Amazon on Alexa and Echo devices, but this is unconfirmed.
Microsoft CEO Satya Nadella has praised Panay's contributions to the company's products and culture. Panay's departure coincides with Microsoft's AI focus and upcoming Surface device unveiling.
See his official Tweet below:
After 19 incredible years at Microsoft, I've decided to turn the page and write the next chapter. I'm forever grateful for my time at Microsoft and the amazing people I had the honor to make products with.

— Panos Panay (@panos_panay) September 18, 2023
Panos Panay Career
Panos Panay has had a successful career in technology, particularly at Microsoft. He is famous for developing and marketing Windows and the Microsoft Surface line. Panos Panay joined Microsoft in the early 2000s and has held several executive positions.
He helped steer Microsoft's hardware division toward cutting-edge, user-centric products. Over his career, Panos Panay has created and introduced many important products. He helped Microsoft's latest operating system, Windows 11, launch successfully.
Microsoft's Surface line is a flagship product that shows its hardware innovation. His expertise and passion for technology have made Panos Panay famous. His ability to motivate and lead teams has earned him several awards. In September 2023, Microsoft announced Panos Panay would leave, ending his tenure.
See his Instagram post below:
View this post on Instagram
Panos Panay has shaped technology over several decades. His commitment to innovation and ability to create customer-focused products have made him a technology leader. If you want to get more information related to these kinds of topics you can follow us on Twitter.