600Breezy is a rapper with incredible talent and a life narrative that proves anything is possible if you work hard enough at it. Here is his biography for those who are interested in learning about his interesting life and distinguished work. Rapper 600Breezy, who grew up in Chicago, is always down to participate in a variety of interesting endeavors. His songs "Don't Get Smoked" and "24 Bars" are just two of many that have become fan favorites. In this article, we will discuss 600 breezy net worth and many more things related to him.
600 Breezy Early Life
This famous person was born in Chicago, Illinois, in the United States. His upbringing and adolescence were difficult because he frequently engaged in criminal street activity. He was ultimately convicted on drug trafficking charges and sentenced to time in prison. When he was a teenager, the rapper began to open up more about his life in his music. L'A Capone, another rap artist, helped him get his foot in the door. L'A Capone's 2013 passing, though, made him realize the gravity of his chosen profession.
600 Breezy Career
His first official release, "Don't Get Smoked," appeared that same year (2014). This song served as his breakout hit, and it inspired several musicians to want to work with him. And in June of that year, its official music video was released, and it quickly became a viral sensation. He followed up "24 Bars" with "Lotta Gang Sh*t," another hit track he released. The following year, he worked with S.Dot on "King of the Six" and Huncho Hoodo on "Stupid," all of which were well received by listeners.
Friday August 19th 🔥 "Retaliation" pic.twitter.com/mBq9hvZ0r1

— Six0Breezo (@600Breezy) August 13, 2022
The mixtape "Six0 Breez0," with 19 songs and guest appearances, was released by him in August of 2015. 'Do Sum' and '600 on Top' were two of the mixtape's most successful singles. He rode the popularity of his debut album to the release of his own record label, 600 Cartel. He also made out well when he inked a deal with the record label Empire.
The rapper kept putting out music, including two parts of the mixtape "Breezo George Gervin" and his first extended play ("EP"), "First Forty-8." There were two versions of the "Breeze George Gervin," named after the NBA player: the Iceman Edition and the Leading Scorer Edition. Both albums had 11 tracks, with fan favorites like "24 Bars, Pt. 3," "Sixo Sh*t," and the "Free Smoke" remix among them. After doing his time, the rapper released the EP First Forty-8.
Popular songs on the album included "Dope" and "Feds Watch," and it had a total of seven tracks and a couple of collaborations. He has since become well-known for his innovative sound and consistent output of new music. Before he got a haircut, his signature look included 600Breezy dreadlocks. In addition, he has gained media attention thanks to his connection with American rapper Drake, whom he joined onstage at the 2017 Billboard Music Awards. They seem to be excellent friends and have worked together before. The 600 Gang's bond with Drake and Breezy is always a hot topic. Career plays a massive role in 600 breezy net worth as all of 600 breezy net worth is collected from  600 breezy net worth.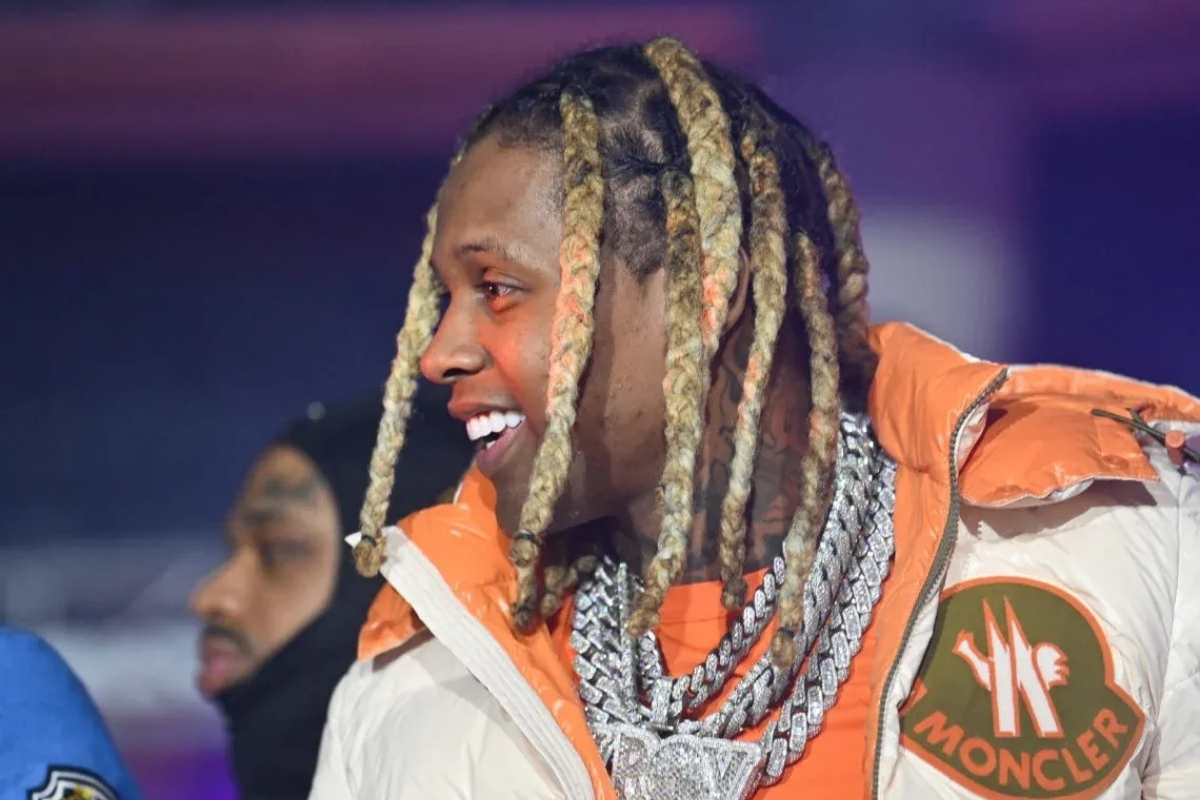 600 Breezy Personal Life
Breezy has been vague about his personal life at the moment. Previously, he dated Sky Days, who is a reality TV personality. He also dated Queen Key, a Chicago rapper. Queen became pregnant with triplets while dating Breezy, and she later announced that Breezy is the father. Information suggests that Breezy became a father for the first time at the age of 21. In 2017, Breezy received a 10-year prison term for a parole violation. After having his lawyers contest the case, however, his time in prison was reduced. These days, Breezy has been beefing with the rapper 6ix9ine. He threatened 6ix9ine, "you gon' die when I see you nicely," on Instagram Live in February 2021.
600 Breezy Net Worth
The rapper's success with new music such as albums, singles, and mixtapes has brought in a significant paycheck. As he entered his adolescent years, he identified with the ghetto lifestyle portrayed in the rap music of Gucci Mane. Because he saw it all firsthand as a child growing up on the streets. Consequently, he set his sights on becoming a rap artist. Breezy's introduction to the rap scene can be credited to L.A. Capone.
After Capone was gunned down in 2013, he began to take rapping seriously. A song by Breezy named "Don't' Get Smoked" was released that same year. The song became his signature hit and catapulted him to widespread fame. In June, the song's official music video was released, and it was met with rave reviews from listeners. Breezy's other two successful songs were titled "24 Bar's" and "Lotta Gang Shitt," respectively. 600 breezy net worth.
During that time, the two songs racked up millions of streams. As of 2015, he had already appeared on two songs by other artists: "King of The Six" by S. Dot and "Stupid" by Huncho Hoodo. His debut studio album, named "Six0 Breez0," featuring 19 songs, was released in August 2015. Breezy kept working toward his goal of being a musician, and eventually dropped two parts of the mixtape "Breezo George Gervin." A legendary NBA player, George Gervin, inspired the mixtape's name. His latest album, "First Forty-8," was published towards the year's close. After his release from prison, he dropped the album.
When Breezy dropped his album "First Forty-8," he was behind bars for a violation of his probation. There are 7 songs total on the album, and one of them features 90 and Bishop Ford. Songs like "Three6," "Ni**** Dead," "Stop Playin'," and "Makaveli" are among his most recent offerings. As of the year 2022, experts predict that 600Breezy net worth $800,000. His musical profession has been the primary source of revenue for him. If he hadn't gotten into legal trouble that derailed his music career for a while, he'd probably be richer today.
For more articles like this stay tuned with newsconduct.com