About a year after breaking up, Florence Pugh and Zach Braff's friendship is stronger than ever. Pugh starred in, and Braff wrote and directed the film "A Good Person," On March 8, they both went to the UK premiere.
The two former lovers embraced each other on the red carpet as they posed for photos. Braff wore a purple and gray checkered suit by Paul Smith over a white button-down, while Pugh wore a glittering Erdem crop top, fitted slacks, and floor-length gloves.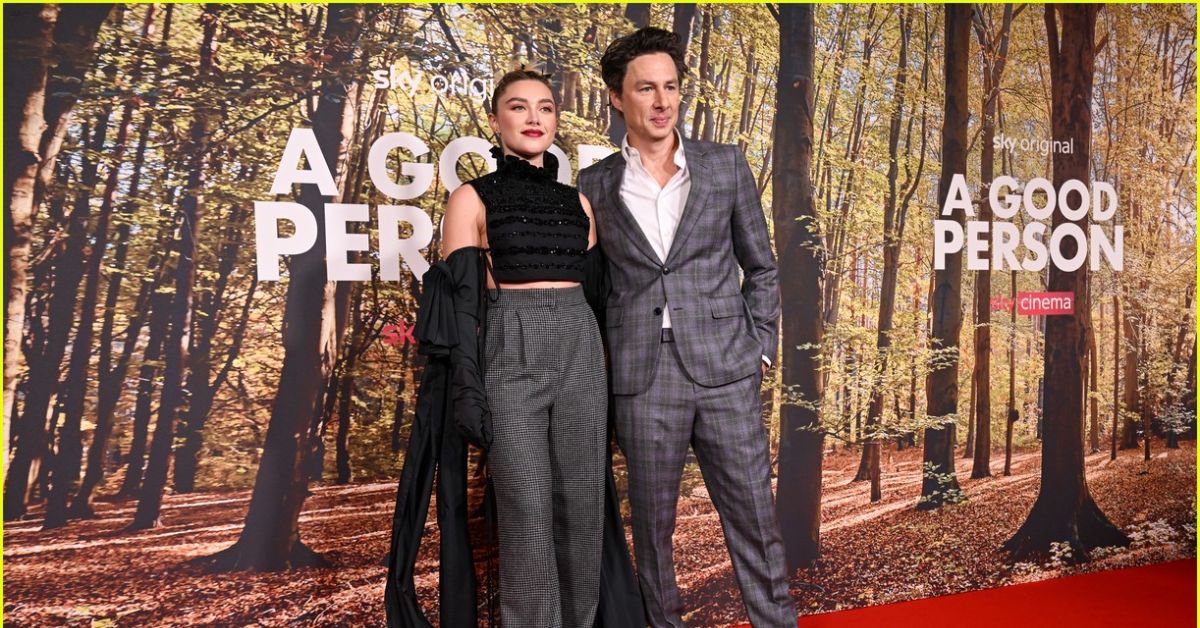 Pugh and Braff appear to still get along well despite making their breakup public in 2022. Braff even posted a touching Instagram message to Instagram on January 3 to celebrate Pugh's 27th birthday. The former "Scrubs" star wrote "Happy Birthday, legend" next to a photo of Pugh with a heart emoji.
It is estimated that the couple began dating sometime in 2019 and have kept their relationship reasonably under wraps. Pugh, 21 years younger than Braff, spoke about the criticism of their affair in an interview with Vogue published on January 12.
Pugh told the publication-
"We weren't in anyone's faces. It was just that people didn't like it."

"They imagined me with someone younger and someone in blockbusters. I think young relationships in Hollywood are so easily twisted because they add to the gossip sites. It's exciting to watch. And I think I was in a relationship that didn't do any of that."
We can't wait to see more pictures of Pugh and Braff's cute friendship as the actors continue their combined press trip.
( Source Link )