What do we know about a potential second season of the Cyberpunk: Edgerunners anime series, which has just debuted on Netflix? The new anime series Cyberpunk: Edgerunners, produced by CD Projekt RED and Studio Trigger, is a fantastic addition to Netflix's anime library.
The video game adaptation brings viewers back to Night City with a plot that may even top that of the 2020 game, and it does so with stunning images and stirring music that highlight the genuine improvements that Edgerunners has made to the franchise. Cyberpunk: Edgerunners has not been officially renewed for a second season as of this writing, but what are the odds that the anime series will return for the second round of improvements? In this article, we will discuss cyberpunk edgerunner season 2.
CYBERPUNK EDGERUNNERS SEASON 2 RENEWAL STATUS
Netflix and Studio Trigger, the animation studio responsible for the new series Cyberpunk: Edgerunners, have not yet confirmed a second season or provided any details about one. The first season's conclusion of Cyberpunk: Edgerunners was excellent, but it didn't exactly leave the door wide open for a direct continuation, which immediately reduced the show's prospects of being renewed for cyberpunk edgerunner season 2.
You can also check 
By the time the titles roll in episode 12, Adam Smasher will have mercilessly murdered the vast majority of his Cyberpunk crew, including our protagonist David Martinez. By the end of the first season, only Lucy, who promised David she would visit the moon once in real life following their BD date, was still alive.
We might assume that Lucy will seek her own form of vengeance against Adam Smasher for kidnapping David in Season 2 of Cyberpunk: Edgerunners. Since Arasaka and the Mili-Tech group are still at large, it's possible that in Season 2 our Edgerunner may assemble a new band of outcasts to aid her in her mission to bring down the megacorporations. Perhaps more likely, though, is that Cyberpunk: Edgerunners will return for a second season with an entirely new tale and a cast of characters.
Series creators positioned it as a stand-alone entry in the world of the infamous Cyberpunk 2077 video game. This is great news because it opens up a world of possibilities for the anime adaptation in terms of plot, characters, and continuity for subsequent seasons. Who wouldn't want to watch a 'Cyberpunk: Enhancements' series centered on Doc, or a 'Cyberpunk: Cyberpsychosis' series about someone struggling with their enhancements, if another Cyberpunk spin-off series were to be created without the 'Edgerunners' in the title? As everyone is excited for cyberpunk edgerunner season 2.
CD Projekt RED, makers of the video game Cyberpunk 2077, have now revealed the game's first downloadable content (DLC) addition. The more video content we get for 2077, the more likely CD Projekt RED will desire an anime series to tie into new content, as the new anime series is canon inside the franchise and each DLC might provide ample opportunity for a new standalone spin-off series in the same vein as Edgerunners.
User reviewer "The narrative is great. The visuals are unlike anything else on the web. To put it simply, the anime does a fantastic job of bringing the video game to life. Please God, make more like this. For the simple reason that nothing compares to it. No matter what happens in the future of the series, Netflix and its audience will always be the most crucial factors in determining whether or not the show will be renewed. cyberpunk edgerunner season 2.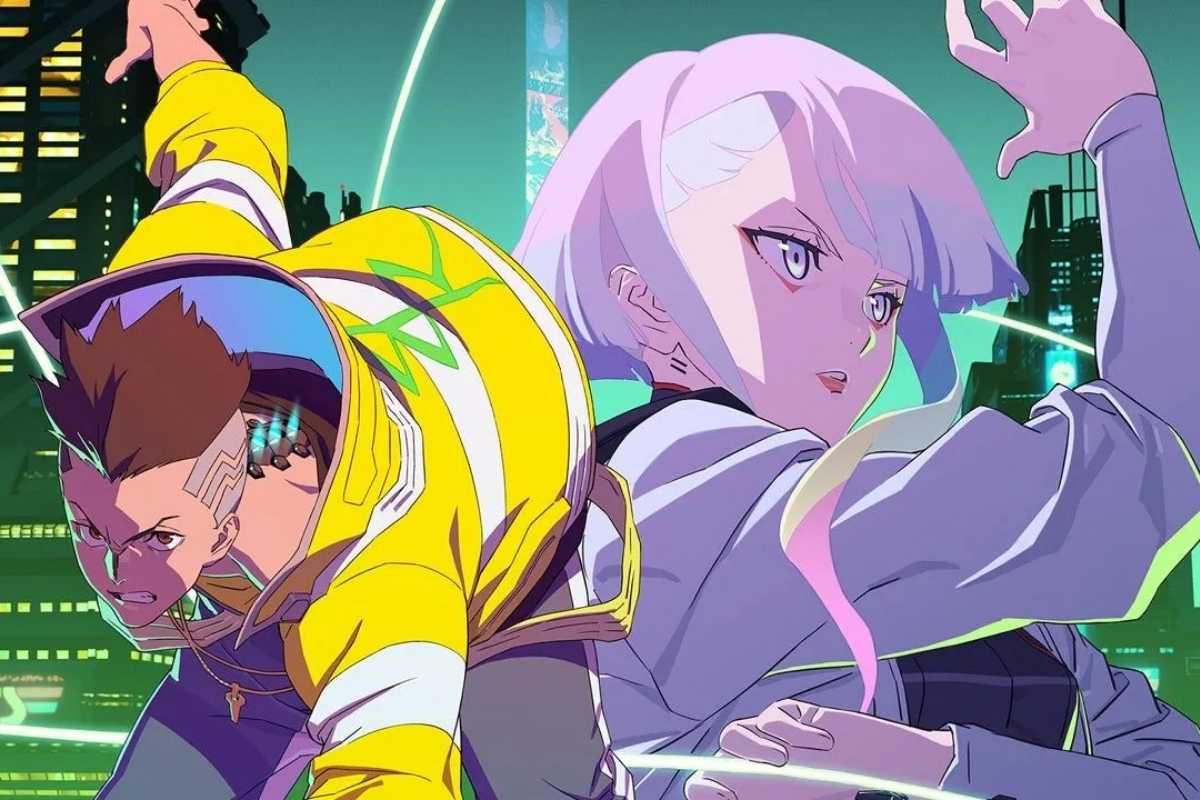 In brief, the streaming giant will always try to prolong a series if they perceive a return on their investment, that is, enough people have to watch a show to warrant the money needed to make modern anime series. Fans and critics alike have responded positively to the series, which is great news.
Reviews for Cyberpunk: Edgerunners have been overwhelmingly positive in the wake of its worldwide premiere, with the series now holding an 8.7/10 on IMDB, an 8.54/10 on MyAnimeList, and a 95% rating on Rotten Tomatoes. Polygon said, "Edgerunners seems interesting and innovative enough as it pushes the bounds of its fascinating and tremendously inventive visual portrayal of in-game themes," echoing the sentiments of the vast majority of the game's critical evaluations.
You can also check 
An impressive 9/10 from IGN was awarded to the series, with the site saying that "Cyberpunk: Edgerunners delivers a rewarding return to Night City that does a better job understanding why Mike Pondsmith's legendary location became so memorable in the first place." In sum, a new Cyberpunk anime series is likely, however, it won't be a continuation of Edgerunners and will most likely be its own thing. Don't cross your (metal) fingers! cyberpunk edgerunner season 2.
Final Lines:
I hope you find our post valuable for you… Many thanks for taking the time to read this! If you appreciate it, please leave a comment and share it with your friends. There are other articles available on newsconduct.com